There is something more than prizes: MAI team took part in the sport shooting competition
From 2 to 6 November 2018, the annual sports shooting tournament "XLIV Cup of Nonblack Soil Zone" took place in the city of Yaroslavl. MAI students and graduates took part in the competitions.
Our University team consisted of graduates and students of MAI. Giovanni Aditya-Sandiputra, a fourth-year student of Bachelor's degree program in Aircraft Engineering from Indonesia was among the team participants. Giovanni has been fascinated by this sport for several years, but decided to do it by chance.
"When I entered MAI, I decided to practice some kind of sport. I knew that wrestling was popular in Russia and that young men were taught to strip a Kalashnikov assault rifle. At a meeting of sports choice, I decided to engage myself in sports shooting activity, as this is an awesome chance and I have long wanted to get experience in this field. I went through several tests to find out the weapon that best suited me: it turned out to be a rifle. For three and half years, I participated in many sporting competitions in shooting: I won prizes both personally and with MAI team, received medals and cups. At competitions, I value my experience, emotions and friends most of all. They are reasons why even in the most difficult moments with a tight schedule and increased physical exertion, I still attend competitions. There is something more than all material prizes: pleasure, communication with friends and great experience", - said Giovanni.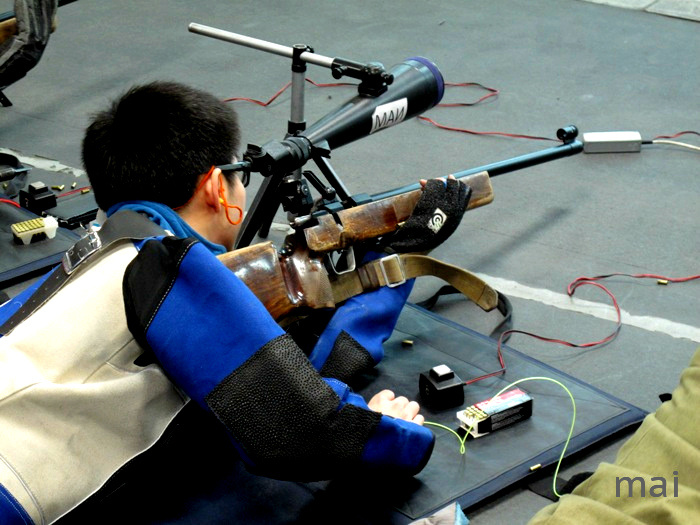 In the team championship, MAI bagged 8th place. In individual competitions, MAI graduates won medal places. Timur Akhmedzhanov won two awards at once: gold in the Exercise MB-3x40 (shooting from three positions with asmall-caliber rifle, 40 shots from each position) and bronze in Exercise VP-60 (air rifle shooting, 60 shots). Svetlana Vorobyeva took second place in the Exercise MB-3x40, and Alexander Churikov won bronze in the MPP-40 exercise - shooting from a small-caliber pistol at a distance of 50 meters, 40 test shots also showed excellent results.
In total, over 150 athletes from Smolensk, Vologda, Moscow, Ivanovo, Vladimir, Yaroslavl, Kaluga regions, from Moscow and St. Petersburg and from the Krasnodar Territory visited the competition.
Or you can contact us by
+7 (925) 579-7589
phone number using Telegram or WhatsApp application service