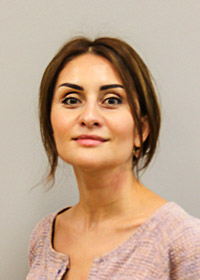 Olga Pogosyan
Head of International Department
Main Administrative Building, room 104
Dear friends!
Greetings from the International Department of Moscow Aviation Institute!
Globalization of education is one of our main objectives. Our university has undergone a lot of positive changes in order to achieve that goal. Since 1992 after a long break MAI has greatly intensified its international activities, and has opened its doors to international students from around the world.
The International Department strives to maintain the international environment at the university, to develop and support our international community, and to provide best services to our international students.
The decision to study abroad may be life changing. It is a great way to get an international degree, to enhance your academic knowledge and skills, and to get the unique experience of living and studying in a new country. We also realize that it may be challenging to experience a new culture and be away from your family and friends. The International Department's responsibility is to make you feel at home and provide assistance in all aspects of your life and studies in Moscow.
Please do not hesitate to address us with any questions you may have about your studies, accommodation, documents, and social life here.
We also encourage you participate in our vibrant student life and extracurricular activities where you can let your talents and skills shine. Please share with us your talents and accomplishments, and we will do our best to help you develop and apply them.
Let's keep in touch!
O. Pogosyan
Head of International Department
Alexey Zarechenskiy
Head of International Projects
Main Administrative Building, room 104
Establishes long-term relationships between MAI and its international partners: higher educational institutions, aerospace and engineering companies, international student recruitment agents.
Presents and distributes information about scientific and educational potential of MAI with the purpose of extending international cooperation with higher educational institutions, science and research organizations and companies in the educational and scientific spheres.
Increases efficiency of MAI's international activities to ensure its competitiveness on the global market of educational services, and strengthening its reputation in the international educational and scientific community.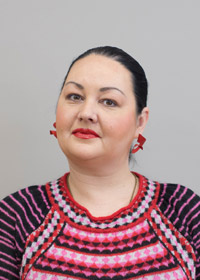 Elena Baranova
Head of International Students Educational Center
Main Administrative Building, room 110
The International Student Center is in charge of all international students of MAI: meeting of newly arrived students at the airport, help with settling in after arrival, university tours; supervision of the educational process; assistance in solving issues related to studies, accommodation, and daily life; issuing confirmation documents, certificates in the Russian, English and other languages upon students request; preparation of personal files, private medical insurance and accident insurance, supervision of annual medical check-ups.
Elena Seryapina
Head of Contract and Finance Department
Main Administrative Building, room 112
Migration registration of international students, student visa extension, recognition of international education, preparation of visa invitation documents, paperwork for payment for all types of financial transactions of the International Department, signing supplementary agreements with international students, preparing documents for Federal Service for Technical and Export Control.
Pavel Popov
Head of International Relations Department
International Relations Department – organizing reception and accompanying of international delegations, maintaining diplomatic relations with international partners, educational institutions and organizations, incoming and outgoing academic mobility.
Or you can contact us by
+7 (925) 579-7589
phone number using Telegram or WhatsApp application service