Delegation of the Ministry of Science and Technology of China visits MAI
On April 19, a Delegation of the Ministry of Science and Technology of the People's Republic of China visited Moscow Aviation Institute (National Research University). The delegation was headed by Deputy Minister of Science and Technology, Mr. Huanh Wei.
During the meeting, Rector of MAI Mikhail Pogosyan outlined the development strategy of our university today, and spoke on MAI's cooperation with Chinese universities and enterprises.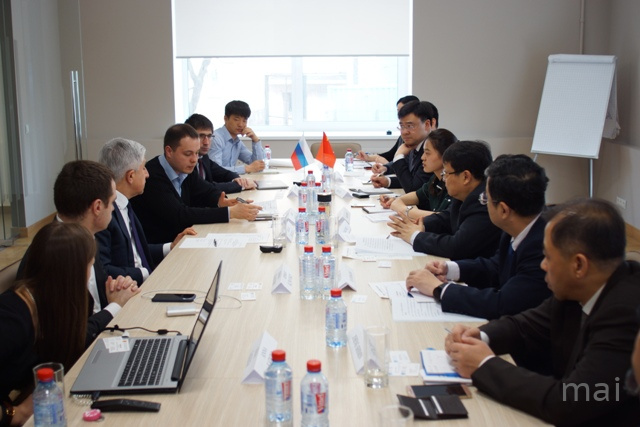 The meeting participants gave particular attention to the joint MAI-SJTU institute and the wide-bodied long-haul aircraft project that both universities are directly involved in. One of the topical issues of the discussion was further development of that project and joint work in aircraft and propulsion engineering.
The delegation members were also interested in the Rector's expert opinion on the Chinese С919 project — a narrow-bodied passenger airplane which is now being developed by the Commercial Aircraft Corporation of China (COMAC).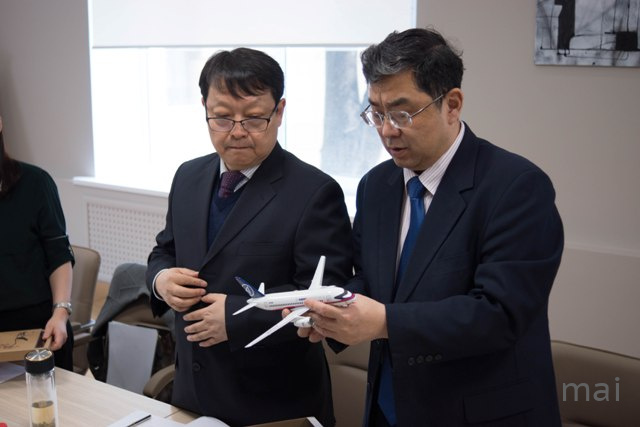 The MAI team then told the guests about the number of Chinese students in our university, the programs they're studying on, and shared their plans of student admissions from China for the next academic year.
Based on the discussion of joint scientific and technical collaboration between MAI and the Chinese colleagues, it was decided to enhance and strengthen this area of cooperation.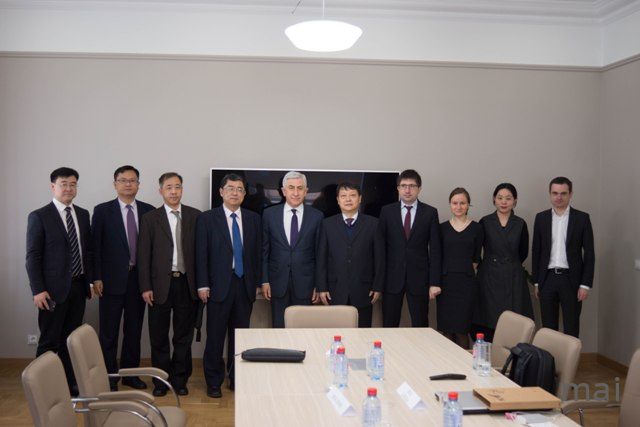 Within the context of a meeting, the Minister and his colleagues were demonstrated the V.P. Mishin Cosmonautics Center, the wind tunnel and propulsion systems exhibited in the Aviation and Rocket Engines, and Power Plants institute.
Or you can contact us by
+7 (925) 579-7589
phone number using Telegram or WhatsApp application service