Drone from MAI Conquers UAV GranPrix in China
In November 2017 at 5th International UAV Innovation GranPrix in China, a team from MAI Student Aeromodelling Section presented an
unmanned aerial vehicle, which could perform vertical take-off and landing
.
Basing on the demonstration flight and expert assessment the vehicle entered the top three of the competition.
The audience recognized the aircraft as the best one amidst the vehicles introduced by largest Asian technical universities.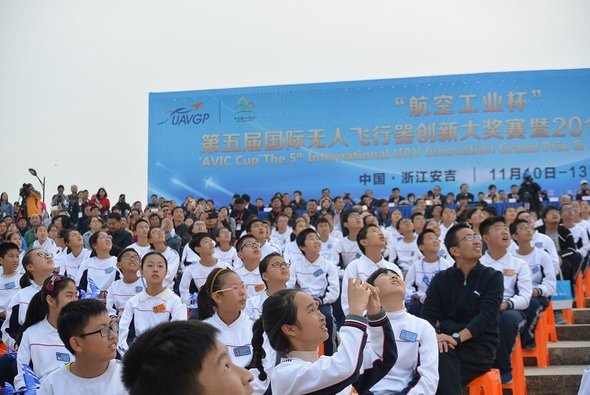 Igor Trifonov, the chief of MAI Student Aeromodelling Section emphasized that the vehicle was created on the students' own initiative.
"We have presented an originally designed model which uses a fenestron with reverse thrust mode and movable cover. It significantly improves the stability while taking-off, hovering and landing. The aircraft has canard wing configuration and combines the advantages of copter and airplane. In a horizontal flight, it acts as an ordinary aircraft using the lift of the wings, for take-off and landing it relies on the lift power of the propellers. The result of the contests indicates that MAI students are able to realize the most advanced and complicated engineering solutions"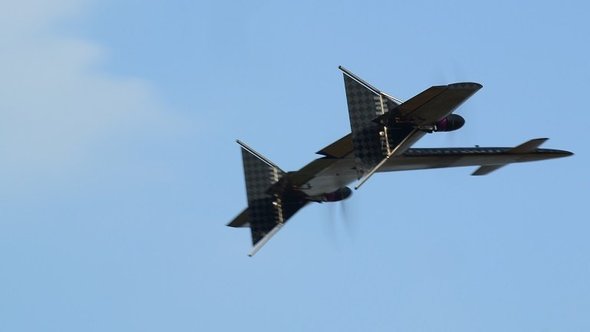 The vehicle weighs 17 kilograms, has 3 meters wingspan and can fly for 40 minutes.
The contest was organized by Aviation Industry Corporation of China (AVIC), Chinese Society of Aeronautics & Astronautics (CSAA), China Poly Group Corporation and others.

| | |
| --- | --- |
| | Olga Egorova, Public Relations Department |
Or you can contact us by
+7 (925) 579-7589
phone number using Telegram or WhatsApp application service