MAI graduate student Anna Kikina believes in aliens and listens to Russian rock
October 6, 2022
On October 5, the Crew Dragon, owned by SpaceX, started to the ISS. Falcon-9 launched from Kennedy Space Center in Florida. The only Russian female cosmonaut in the crew is Anna Kikina, the graduate student of Moscow Aviation Institute.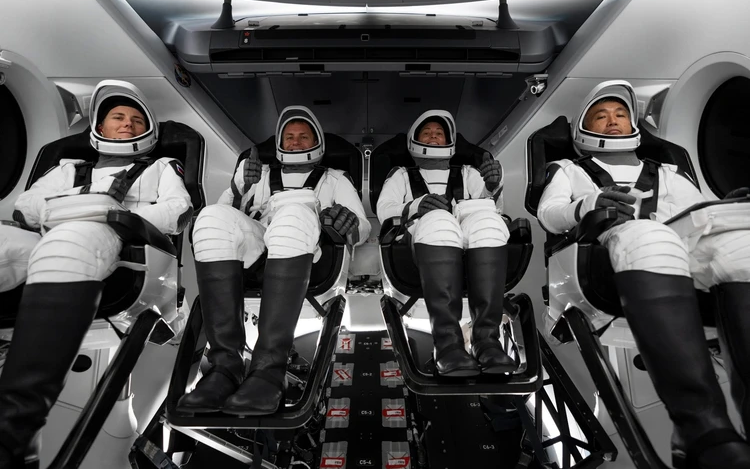 Anna Kikina's crew includes American Nicole Meng, US physicist Josh Cassada and Japanese Koichi Wakata. Photo: SpaceX
Sportswoman and radio host
Anna was born in 1984, graduated from the Novosibirsk State Academy of Water Transport with honors and received the diploma in hydraulic engineering in "Protection from emergencies at water facilities". Then she moved to the Altay Republic, where she became a member of the local slalom rowing team and Russian rafting team. While winning sports awards, she also worked on the radio station.
– I worked as a program director and presenter of the broadcast on the radio. And in summer I was a guide on water tours to the Altay Mountains, – that is how Anna described her life before cosmonautics.
Ten years ago, Anna passed the competition that determined her further path: "I found out that there was an open recruitment for the cosmonaut squadron, and I realized that I wanted to become cosmonaut all my life." She got a job in space together with her husband. Anna's husband Alexander Serdyuk still works with her – he is a trainer at the Cosmonaut Training Center. Before going to the ISS, she went through years of training.
– There is a special training program for cosmonauts. The Planning Department makes the schedule for all of us for every week. What does it consist of? From nine to one and from two to six we have lectures, practical classes, various trainings (on manual control of the ship, on interaction with various systems of the ship or station), special types of training – such as flight, parachute, survival in various climatic and geographical areas, training in the hydrolaboratory, work with spacesuits, etc., including airlocking, – Anna Kikina told. – We study the ship's systems, the station's systems, work out actions during operation and maintenance of systems, control of the operation of certain systems, repair, replacement of some elements. And also various scientific experiments that are planned to be conducted on board.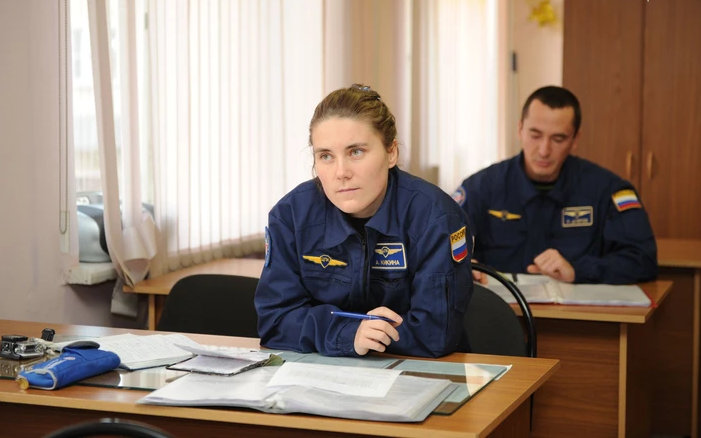 Anna Kikina has been waiting for the flight for 10 years. Photo by Roscosmos
In the 2020 academic year, Anna entered the graduate school of MAI, Department 614 "Ecology, life support systems and life safety".
– It is not easy to combine training in the cosmonaut squadron with studies, but with great interest and hard work, it is possible. Studying in graduate school, the opportunity to conduct scientific research, in my opinion, is a solid investment into my own development: as a person and as an expert, – said Anna. – I am working on safety issues when preparing cosmonauts for future lunar expeditions – the most promising space flights. Security is always the urgent topic. I am interested in it, and I have additional opportunity to contribute to the development of the Russian rocket and space industry. I hope that the results of my dissertation work will be useful in the near future.
What it is like to walk on the moon
This flight into space is the first one for her. But there should be no surprises on the ISS. Moreover, she already knows what it feels like when walking on the moon or on Mars. In the Cosmonaut Training Center, training sessions were held, where different gravity conditions were created.
– There we have the weight removing environment – it is water. Moreover, there is a special group of divers who help to give the spacesuit neutral buoyancy so that it is like in weightlessness in the water column. They do this with the help of special loads that cling to one or another point of the spacesuit. And we also have a simulator "Exit-2" for training direct and reverse locking. We also work there in spacesuits, but there is a de-hanging system on cables. You can also create gravity there. Not like on Earth. Let's say lunar gravity can be created, Martian gravity – it's all tuned," Anna described.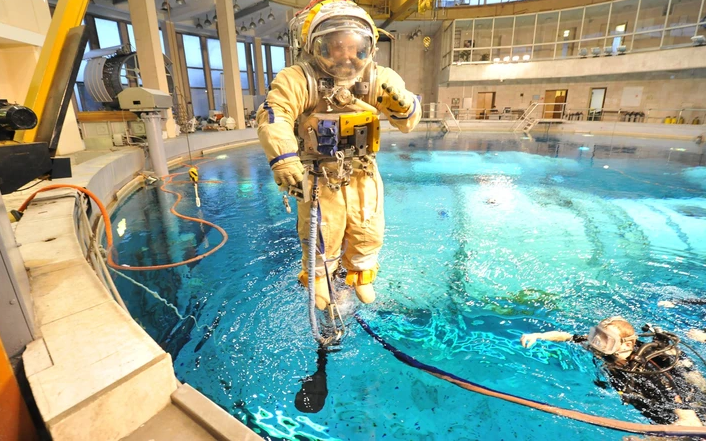 Training in the pool. Photo: Roscosmos
Even cosmonauts' clothes are in fact complicated devices with various parameters to be set. It is important not to make a mistake while adjusting them, otherwise you will be in space like in a bath. Or vice versa, as in the fridge.
– It is very important to adjust the temperature of the cooling suit in order not to freeze or get overheated in the spacesuit during operation in the future. If you don't catch this moment in time, there may be a lot of discomfort that will affect your performance," Anna noted.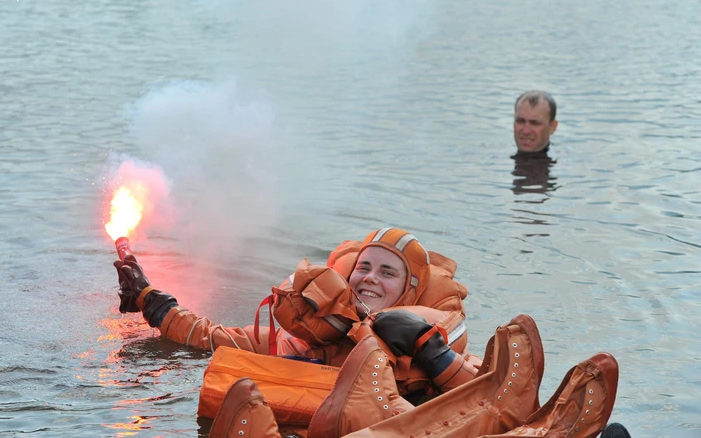 Before being sent to the ISS, Anna had years of training. Photo by Roscosmos
Extraterrestrial life
The cosmonauts were allowed to take a kilogram of personal belongings to the ISS. Saving space in her luggage, the Russian woman decided that she would take photos of the loved ones.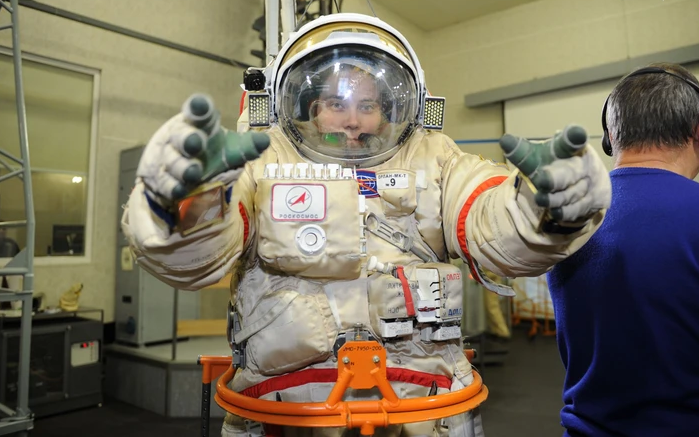 Cosmonauts' suits are very heavy. Photo by Roscosmos
Anna will return to Earth next year. Both she and her future neighbors at the station have a lot of work to do there.
"During their stay in the orbital laboratory, the crew will conduct more than 200 scientific experiments and technology demonstrations in areas such as human health and lunar fuel systems," SpaceX said.
And at the same time – who knows – maybe Earthlings will be able to learn something about extraterrestrial life. We asked Anna about this: is there life somewhere out there?
– Awesome question! I definitely believe in the existence of some forms of life. The simplest, the smallest, some elementary. Definitely life forms exist somewhere in some comfortable conditions. Maybe not in our Solar System, somewhere further away.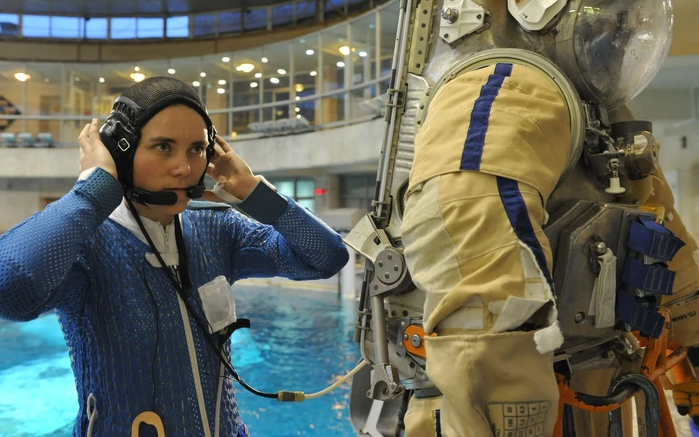 Anna Kikina believes in extraterrestrial life. Photo by Roscosmos
– Anna, is it true that all cosmonauts love the film "White Sun of the Desert" and the songs of "Smyslovye Gallyutsynatii"?
– It is a tradition to watch this movie before the flight. And personally I love the band. When I worked at a radio station, musicians came to our city, gave a concert, I even managed to sing one song with them on stage. I like these guys. For example, the song "I'm for wide open eyes".