Science without borders: how MAI graduate went to America to get a PhD
After completing his master's degree, the MAI last year best graduate in the "Science" nomination Maxim Larionov went to get a PhD at the University of Texas at Arlington in the USA to continue scientific activity and expand his competencies. Maxim is the graduate of the "Materials Science and Technology of Materials Processing" Department of the Institute No. 11 "Materials Science and Technology of Materials". During his studies at the university, the young man managed to prove himself as a talented scientist more than once. In 2019 he received a grant under the program of the "Umnik" Innovation Promotion Foundation for the development of a new high-strength transparent structural material that ensures the operability of electronic devices in aggressive environments. MAI press service found out how he developed in science, about his studies and life in America and his plans for the future.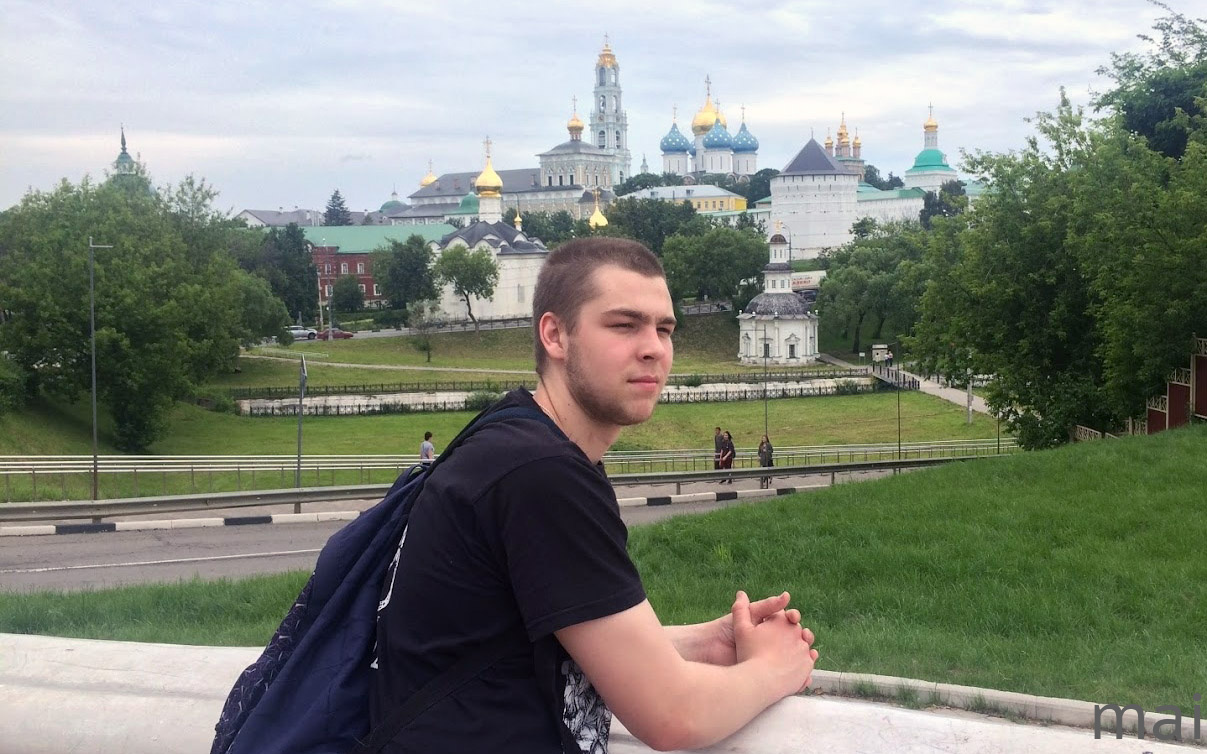 Why, choosing a university seven years ago, did you choose MAI?
I applied to MAI and MATI in 2014, and MATI joined MAI just a year later. Therefore, we can say that I did not have an option to avoid being in MAI. While choosing the direction, I stopped at materials science and materials technology because of the friends' advice, who already made their careers in this area. Like many 17-18-year-old applicants, I was not sure how my future career would develop and what exactly material scientists were doing, but I was sure that engineering education opens up a wide range of opportunities in the labor market.
How did your immersion in science occur? What was most interesting to you?
In my second year, I began to have a growing desire to start developing new materials as soon as possible. I assumed that I would be able to complete an internship as a technologist at any of the aviation enterprises, but the circumstances turned out to be different. In my third year, I managed to get an internship at the Institute of Metallurgy and Materials Science of the Russian Academy of Sciences named after A.A. Baykov (IMET RAS), where I entered the world of academic science.
For me, the most interesting thing in science is conducting experiments. Sometimes the output is not what you initially planned at all, and you have to look for reasons of failure and make new attempts, and sometimes an unexpected result can bring new discoveries. It is at these very moments, when you analyze the results obtained, apply various research methods and equipment, you grow as a scientist and expert.
Scientific research helps to strengthen the knowledge of the English language perfectly, since I need to read a lot in English to understand what is going on in my field of scientific research.
Another important positive side of scientific research is communication. For me, scientific conferences became pleasant addition to research. Communication with other scientists and new acquaintances is one of important aspects of scientific activity. I can clearly see this being in the USA, where several laboratories participate in each project, and these laboratories often specialize in different fields of science. I recommend every student to participate in conferences and other scientific or professional events, at least as listeners.
What interesting, important projects did you work on during your student years at MAI? What scientific/professional achievements are you particularly proud of?
One of the significant achievements I consider the victory in the grant program "Umnik" in 2019. Since the third year, I have been working on the creation of high-strength transparent ceramics based on aluminum oxynitride (ALON). ALON is a polycrystalline opaque material that transmits light in the infrared range. It is stronger than armored glass, while having lower mass per unit area. I dealt with the problem of heat treatment of this material and the physico-chemical aspects that take place during sintering. This ceramic might be used to create protective structures for infrared sensors of airplanes and helicopters.
Another important project that I worked on in 2019-2020 is devoted to the study of the fatigue limit in TRIP and TWIP steels and methods of applying thin-layer coatings to improve the mechanical properties of alloys. These steel alloys have high strength, but, more importantly, they can absorb mechanical energy, converting it into the energy of the formation of new phase for steel. It was extremely interesting to investigate this feature of alloys under cyclic loading conditions. TRIP and TWIP steels are used in the automotive industry to create structural elements that will absorb energy during the collision.
I also consider my nomination for the title of the best graduate of 2020 in the nomination "Science" to be pleasant achievement too.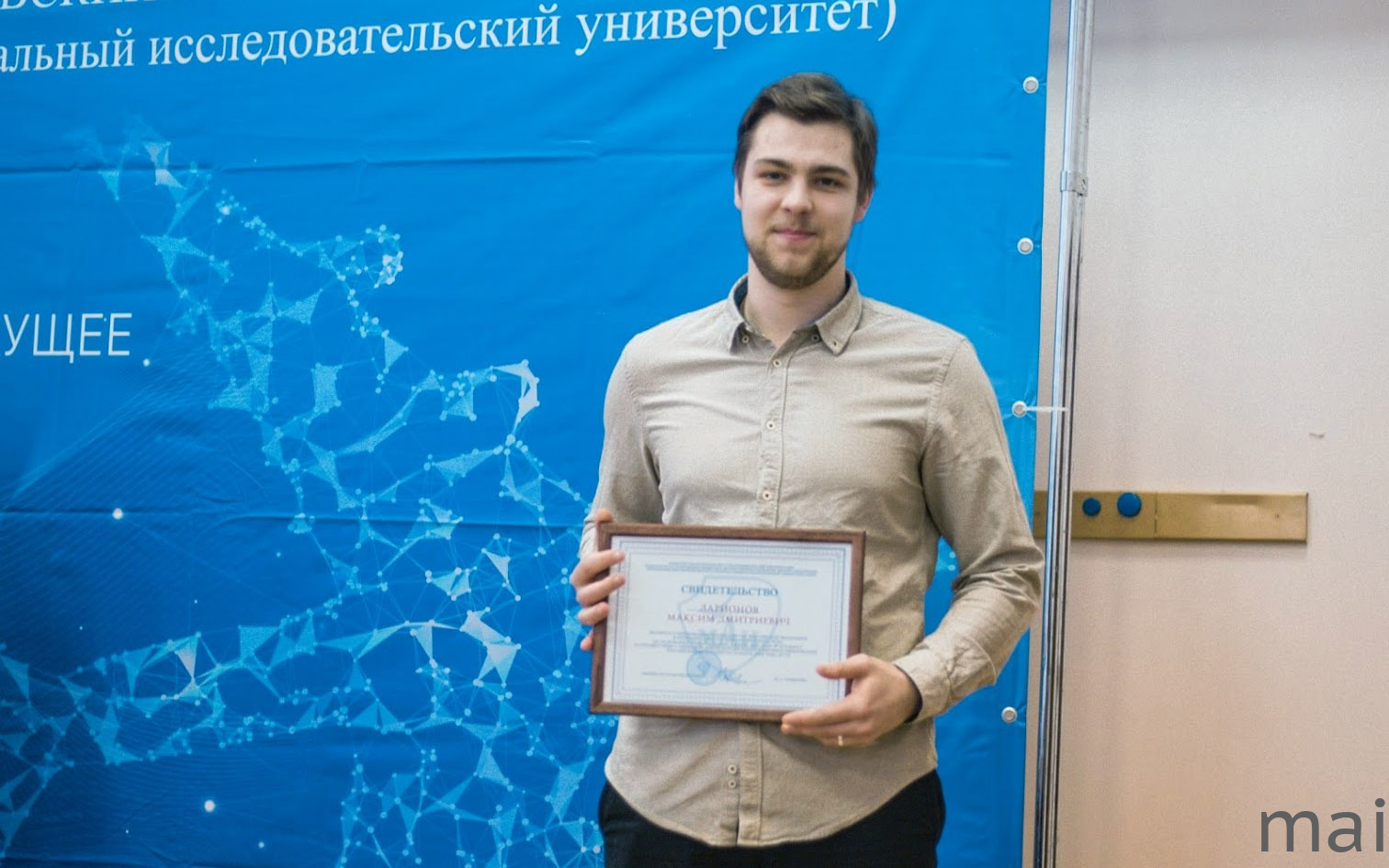 What did studying at MAI give to you? How did it affect your development as an expert?
It is difficult to choose one single thing. First of all, it is the teaching staff who taught me many aspects of materials science, chemistry and physics, but, more importantly, the ability to study independently. Another important factor is the support of the university. Without it, perhaps, I would not have been able to do scientific research in the same volume.
Due to the foundation that was made during the years of my education at MAI, I was able to continue my immersion in science not only in Russia, but also abroad.
How did it happen that you went to get a PhD in America? Why did you choose University of Texas at Arlington? Tell us about your studies and life in America.
We were looking for a university where we could get enrolled together. It happened so that we met a professor from the University of Texas at Arlington, and then we got acquainted with the higher education institution itself. We were very interested in this option. One of important advantages was that this university has modern research equipment, which is critically important for successful scientific work.
After enrolling to the PhD program in Aerospace Engineering, I changed my specialty a little, although in fact the direction of research is close to what I was doing earlier. The learning process itself is slightly different from the domestic one. Here I have to choose the subjects myself, also for each subject exams are two or three times a semester. I also work as a teaching assistant: at UTA, every teacher has an assistant who helps him with the assessment of homework and other things.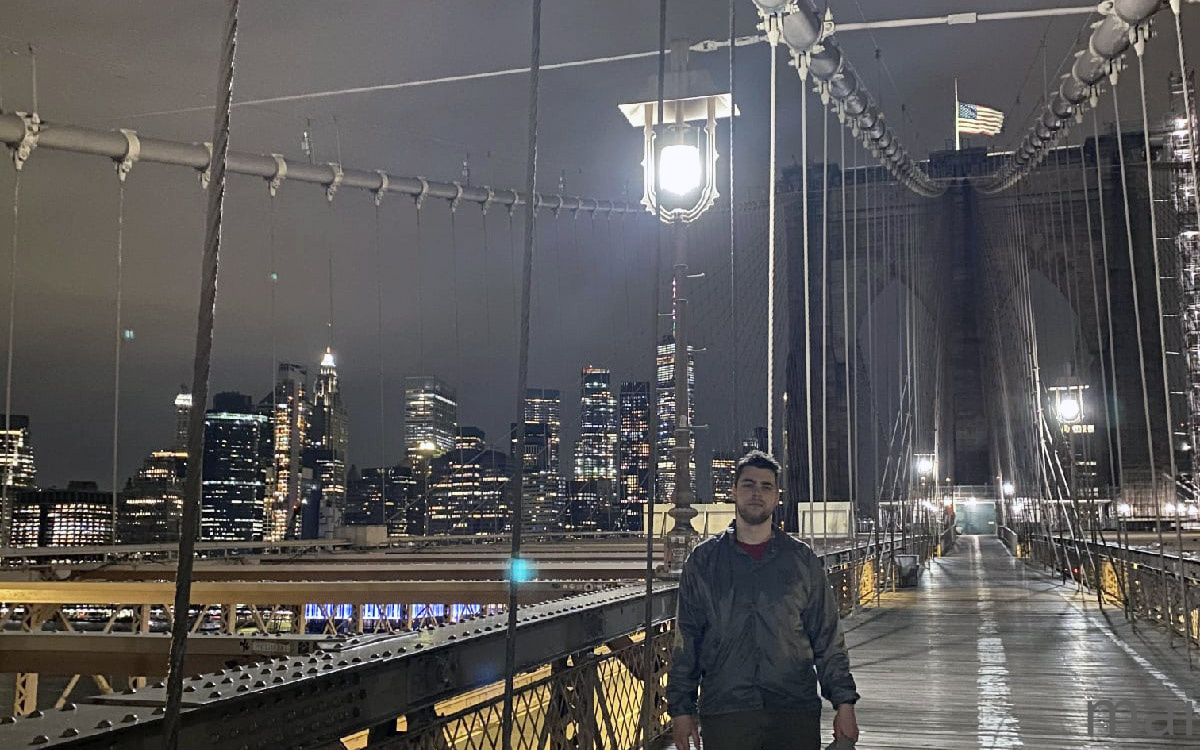 What are your plans for the future? What will you do after graduating from the University of Texas at Arlington? Are you planning to return to Russia? Where would you like to work? Please give some tips to MAI students who want to make a scientific career.
Invest your free time in work on scientific projects, as it is interesting and MAI supports such students in every possible way.
Accept that you will have to study and enjoy the process of acquiring new knowledge for the rest of your life. Whether it is a foreign language, a branch of science, or the ability to prepare samples for the research.
Attend scientific events, conferences and exhibitions. This is a great opportunity to learn something new, get to know other researchers and get new ideas for their scientific work.
Read as many scientific publications as possible. It not only contributes to your scientific erudition, but also develops the skills of reading and analyzing complex texts.
Or you can contact us by
+7 (925) 579-7589
phone number using Telegram or WhatsApp application service