The 1st of September is coming, and for the freshmen of Moscow Aviation Institute, it is the beginning of their first academic year at the university. Yesterday's applicants are already preparing for busy student life, but first they have to learn how to navigate among the huge opportunities that Moscow Aviation Institute provides them.
MAI allows students to reveal their talents not only in studies and science, but also in sports and creative activities - with a special guide for freshmen from the MAI press service the students will be able to find any direction they might be interested in!
Campus
At the territory of Moscow Aviation Institute, there are buildings and classrooms, research centers and laboratories, design bureaus, the flight control center, modern co-working zones and much more. The educational buildings of MAI are located in the central districts of Moscow, near the metro stations Sokol, Molodezhnaya and Taganskaya.
The main territory of MAI campus is located at Volokolamskoe shosse, 4 near three metro stations: Sokol, Voykovskaya, Shchukinskaya. The main educational building, the main administrative building, educational buildings are located here. MAI campus is also there with six dormitories and sports grounds. Note that freshmen can engage in any available sport as part of the educational process. Rugby, hockey, badminton, volleyball, tennis, biathlon, judo - there are about 50 sections and clubs at the university that will help you improve your health, find friends with the same interests and win the champion title. You can choose the sport you are interested in here.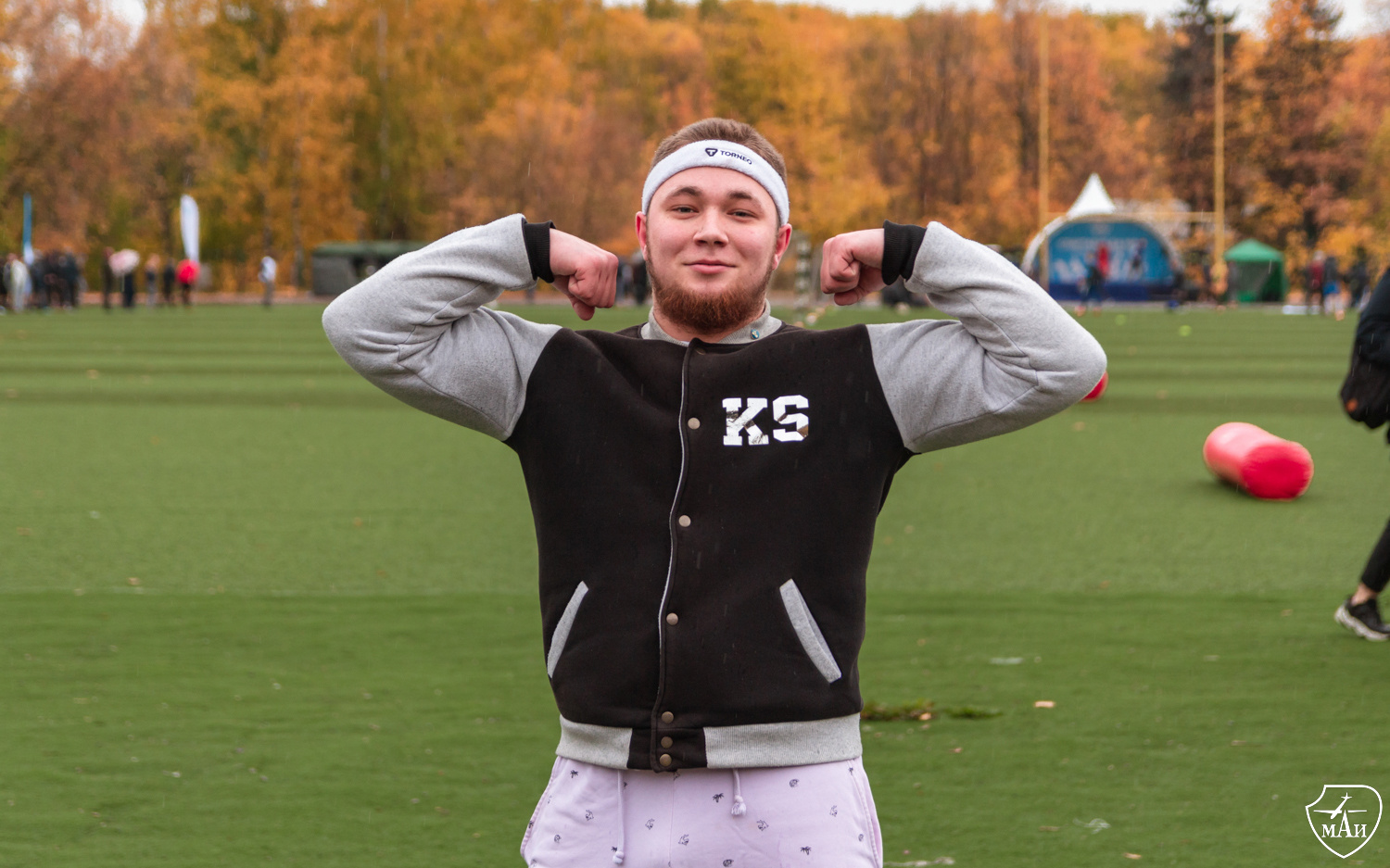 First of all, be sure to save the link to the lecture plan for yourself so that the schedule will always be at hand.
We also recommend that you study the map of Moscow Aviation Institute and find where the institutes are, where to have lunch here, and how to get to the Main Square and where the MiG-29 is!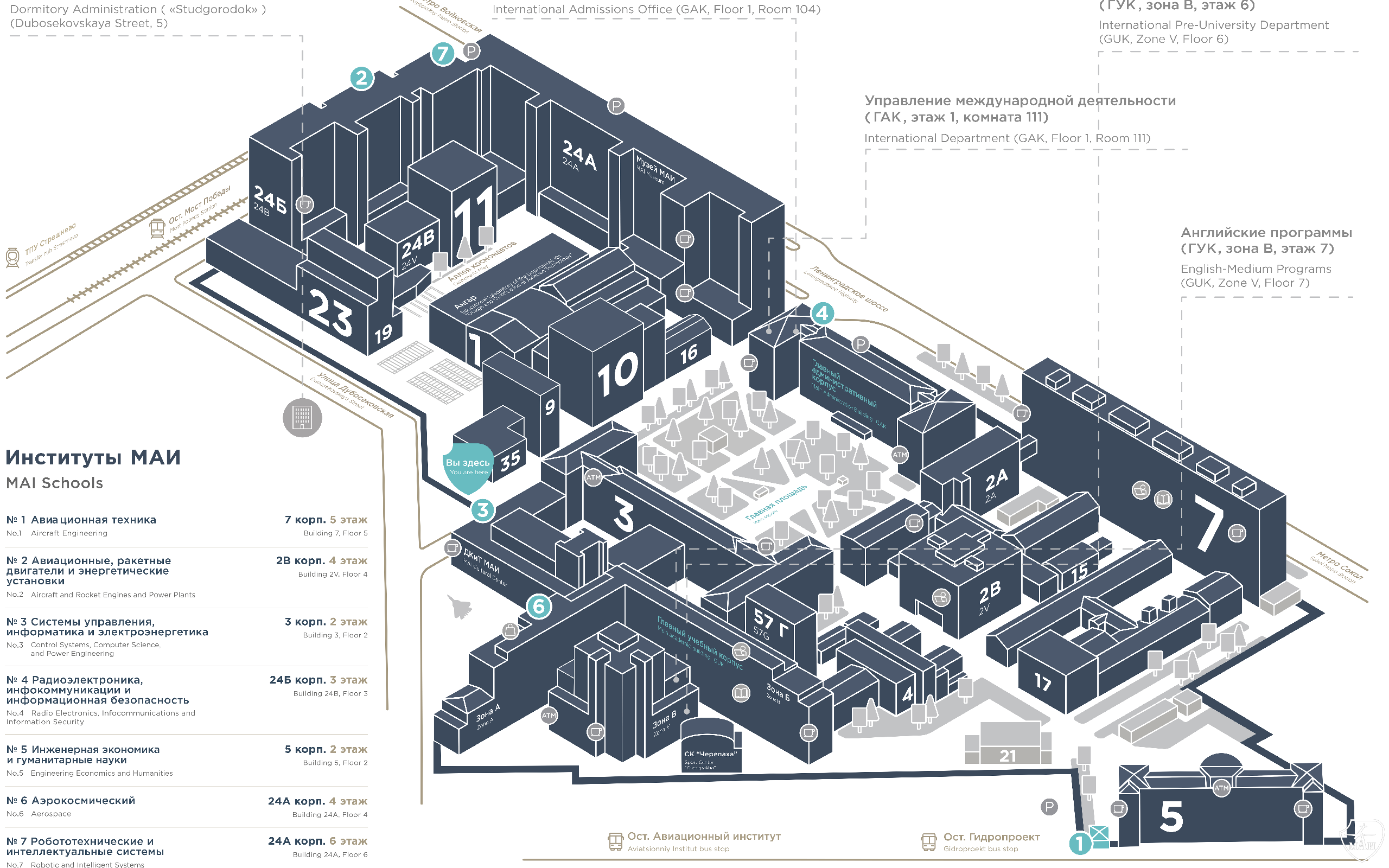 Science
Each MAI resident has the opportunity to create his own innovative development path! The MAI has more than 50 laboratories and research centers, 8 design bureaus and the experimental production plant.
MAI implements projects in the field of integrated design and mathematical modeling, unmanned aerial vehicles, electrification of engineering systems, artificial intelligence, big data, robotization and more.
The research work of students is supervised by MAI SRW (student research work – NIRS) department. Its experts help students to take part in all-Russian and international scientific conferences, forums, competitions, Olympiads and other events that allow the student to prove himself as a young researcher. MAI SRW (student research work – NIRS) also accepts documents for additional scholarships and grants.
Participation in MAI SRW (student research work – NIRS) is a good opportunity to make discoveries, find new application of scientific knowledge and gain invaluable experience. You are more than welcome to join MAI research.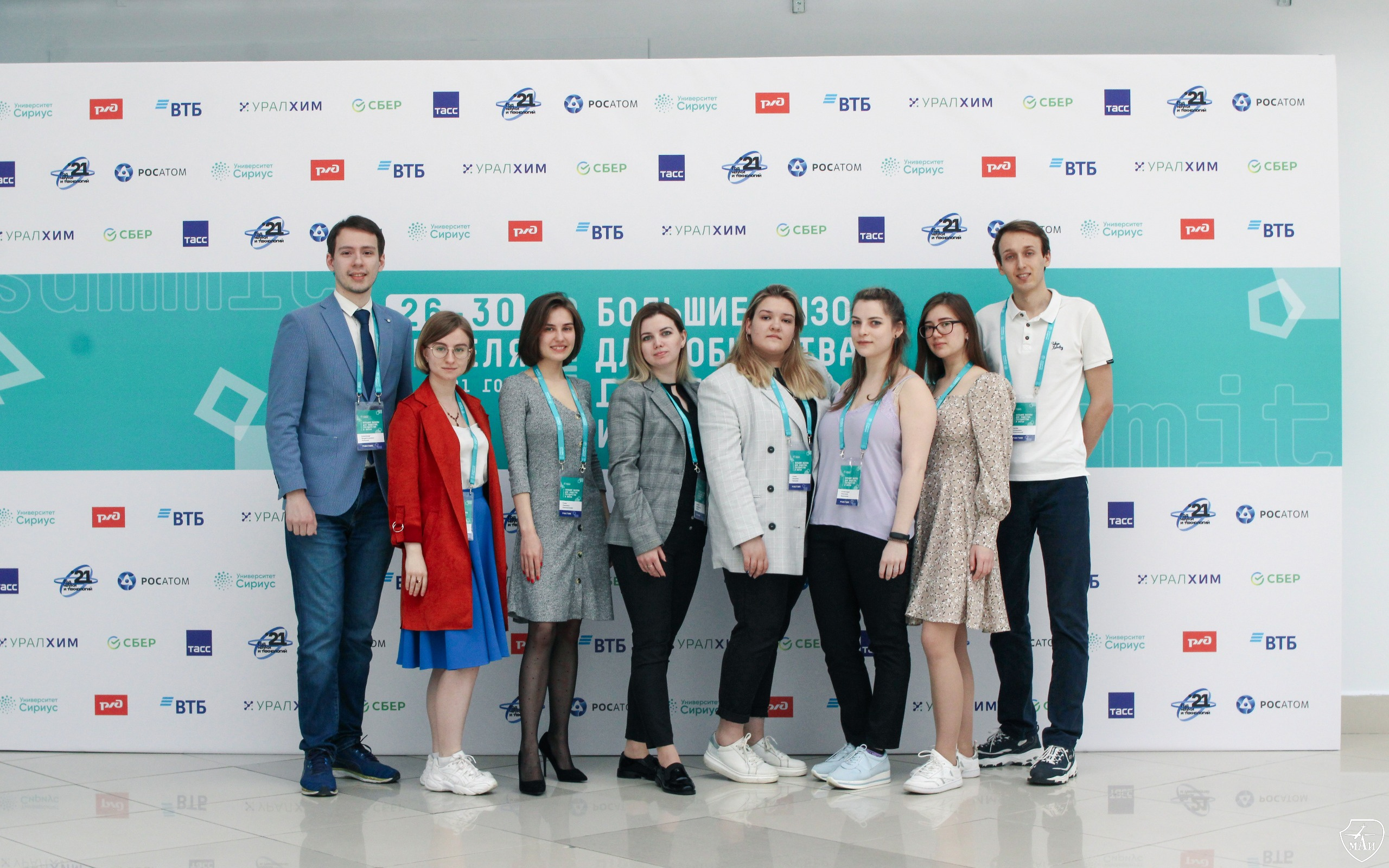 Internships abroad
MAI takes active part in international programs of academic mobility and offers its undergraduate, specialists and graduate students internships in Munich, Toulouse, Shanghai, Vienna, Turin and other cities.
With Moscow Aviation Institute you can:
- get experience of studying abroad;
- expand the circle of scientific and business contacts;
- form a unique educational trajectory.
The selection of students for all programs is open until September 30. You can find out more information and fill the application for participation in the program via the link.
Actual news are published on a special telegram-channel.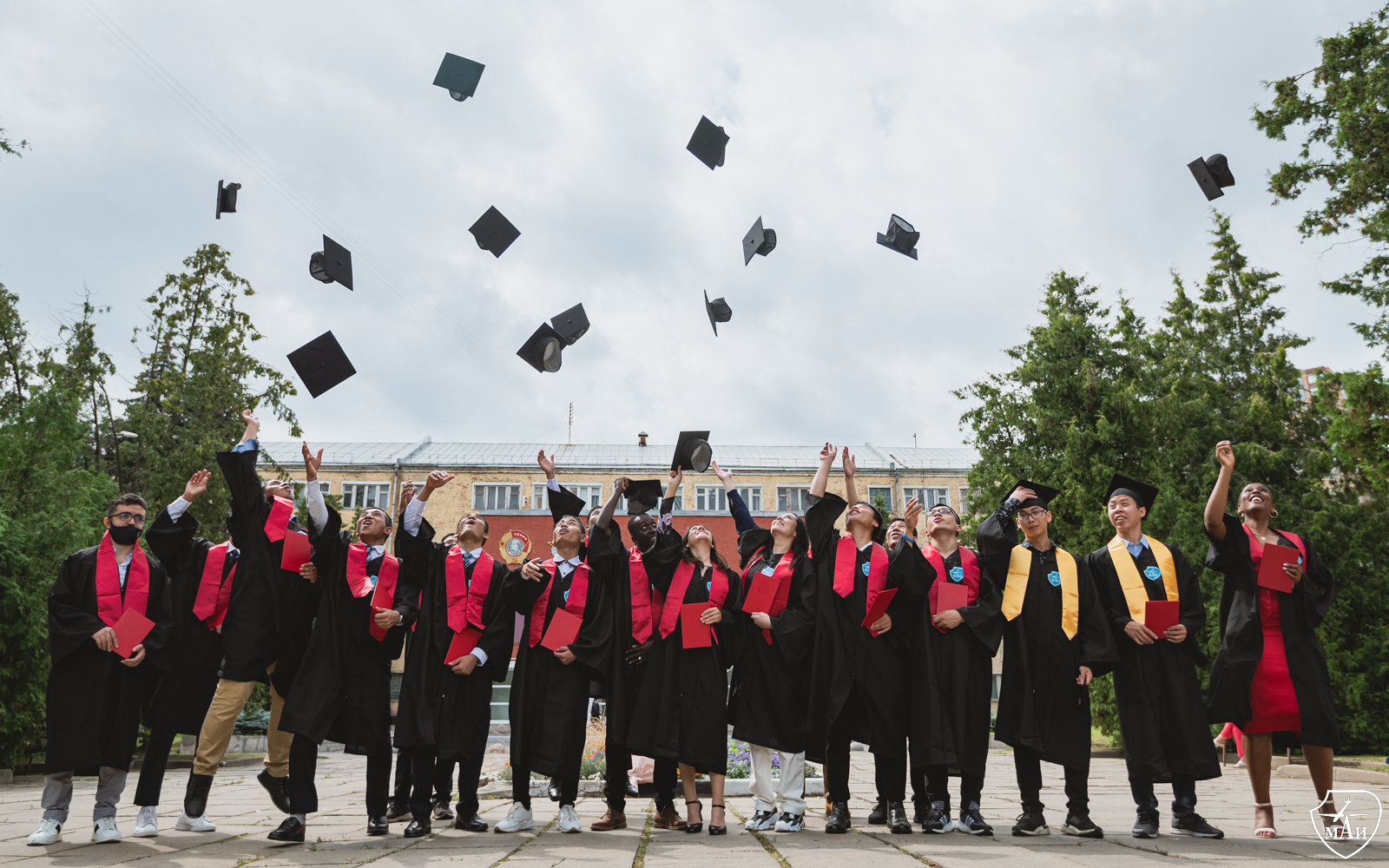 Self-study opportunities
MAI created several modern student platforms for independent work, communication and networking.
For example, co-working centers at Institute No. 2 "Aircraft Rocket Engines and Power Plants", at Institute No. 3 "Control Systems, Informatics and Power Engineering", in building No. 7 and in student dormitories of the Moscow Aviation Institute on Tsareva Street, 12, Festivalnaya Street, 4 and on Dubosekovskaya street, 13.
Workplaces have self-study areas, and some co-working spaces are equipped with lecture halls and cinemas, e-sports competition areas, and PC locations.
In addition, MAI residents can use the unique fund of the scientific and technical library of the university, consisting of more than 3 million copies of books. The MAI Scientific and Technical Library provides students with huge selection of educational, methodological, fictional literature, as well as magazine publications.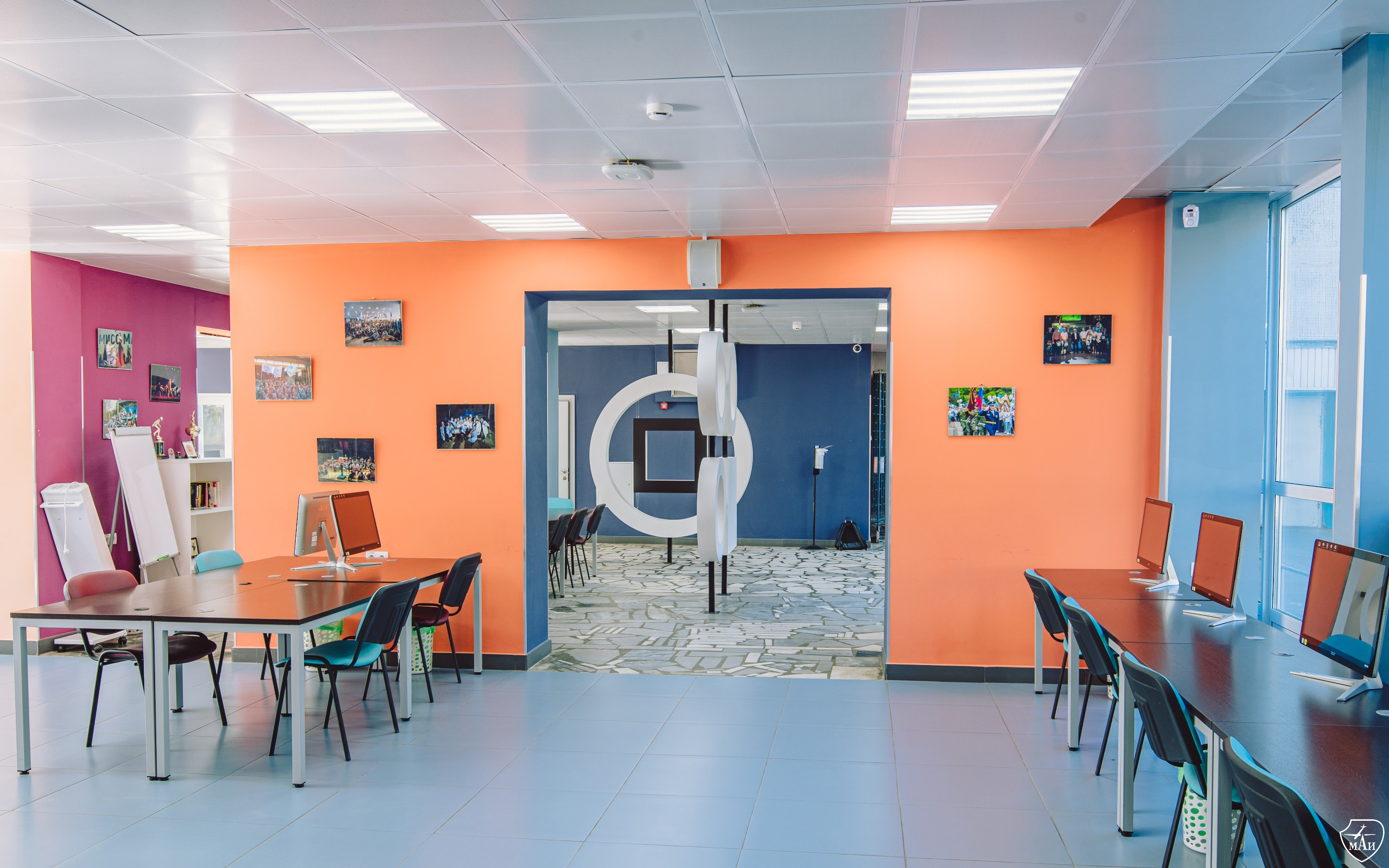 Canteens and cafes
Where to have a delicious and quick meal at MAI – that is the question that worries every freshman! The university has cafes and canteens for everyone. For example, one of the most famous canteens – "Ledokol" on Konstantin Tsareva Street, 16. Every MAI resident should taste the pies from the "Ledokol"!
Cosmos cafe in building number 24 is also popular. It is nice to meet friends and have a snack during the break in the cozy cafe, and you can find great variety of dishes on the menu: from Okroshka to Thai noodles. Be sure to try the hits of "Cosmos" – pancakes and cottage cheese casserole!
See the link for a complete list of cafes and canteens.
Artistic opportunities
There are student associations working at MAI in a number of different areas. Choose what you are interested in and follow the links!
Creativeness
Do you want to expose yourself to a wide audience and realize 100% of your potential? MAI will teach you to think creatively! We tell you about our creative directions:
KVN
Humor team competition! Dedicate yourself to research, script writing, rehearsals and endless performances.
Dancing
Get involved in the MAI dance life – as many as three dance groups work at the university.
Student theatre
"STAF" theatre – laureate and diploma winner of all-Russian festivals – invites students to participate in the work on performances, miniatures and vocal and choreographic performances.
MAI Chamber Choir
Russian folk songs, Russian and foreign classics, sacred music, modern compositions, popular songs - add new songs to your repertoire with the MAI choir.
Details and contacts via thelink.
Volunteering
Do you want to enjoy your student life even more, do you like to do good and help others? We are talking about the MAI Volunteer Center!
The center organizes and conducts events in eight areas:
Social volunteering;

Events;

Sports volunteering;

Cultural direction;

Patriotic activity;

Donation;

Media volunteering;

Environmental protection.
Every day the volunteers of the center make the life of MAI residents more fun and better. They took part in the organization of such events as Cosmonautics Day, the International week of aerospace technologies Aerospace Science Week, Open Days, air hackathons, an exhibition of the helicopter industry HeliRussia and other events of an intra-university, city, national and international scale!
See the form in the MAI Volunteer Center group and join the creative team!
Profkom – Trade union committee
The MAI has a trade union committee of students, which unites more than 10 thousand students and graduate students. It is one of the largest student trade union organizations in Moscow.
The main goal of the MAI trade union committee is to provide its participants with conditions for obtaining higher education and to protect their rights. They will always tell you what to do in a particular complicated situation, and, if necessary, will provide legal and social assistance.
Material support, vouchers to the MAI recreation centers, places in the hostel – on all these issues, you can safely contact the trade union committee. The trade union committee organizes cultural and sports events and supports the research work of students, trying to achieve the maximum return of strength, energy, and improve the performance of MAI residents.
See all the details via link.
Tourism
For those who are interested in it all at the same time – sports, communication, nature and songs accompanied with guitar, Moscow Aviation Institute has the Tourist club! Active and friendly team invites freshmen to join our ranks of tourism lovers.
MAI Tour club coped even with the difficult 2020 year and during the pandemic only managed to make 6 ski, 8 mountain and 3 water trips.
For those wishing to work out with professional coaches and take part in competitions, the Central Tourism Section also operates at MAI. Follow the link and contact the guys that tell them that you are ready to go!
MAI places
Locations to stroll during the break and something to look at in MAI! So, here are the top 9 iconic places:
Main Square. University holidays and other large-scale events are being held here. It is also a great place to walk around with your friends.
Aircraft hangar. The department 101 "Aircraft design and certification" has its own hangar, which exhibits the experimental aircraft "Quant", Yak-38, MiG-23 and more. Strongly recommended!
Laboratory named after Academician V.P. Mishin – a chance to see a real spacecraft and fragments of rocket complexes, listen to interesting facts about the exhibits and discover many new interesting things in the world of cosmonautics.
"Almaz" orbital station is a full-fledged educational and practical laboratory, where students can study the anatomy of space orbital stations of previous generations. All the equipment is operational!
Alley of cosmonauts. Yes, yes, MAI has its own Cosmonaut Alley, on which 23 trees were planted – in honor of the MAI cosmonauts. This is a special place to find inspiration, relax, or flip through a textbook on radio physics.
MAI graffiti. There are only a few of them, but the graffiti of the cosmonaut stands out here. Have you already noticed the bright walls of our buildings? Grab a camera and arrange a photo shoot with your friends right at the territory of MAI!
MiG-29. It is located near the aircraft hangar of the department 101. Another object that can serve as a stunning background for your avatar! A great option to show everyone that you are in MAI now.
Su-27. It appeared on the square near the main building just a few days ago, but has already collected many enthusiastic reactions from our students. Now each MAI resident has a unique opportunity to take a closer look at the fourth generation multipurpose all-weather supersonic heavy fighter!
Hall of the Institute No. 2. In the hall of zone B of building No. 2 there is a part of the museum exposition of the institute – RD-33 and AL-31F engines for combat aviation, rocket engines NK-33, D-57 and RD-214. Meditate looking at the engines – where else will you have the opportunity to take a closer look at real aircraft engines?
We also recommend that you enlist the support of our university cat that lives in building number 3 during the session – she sets you up for study and comforts!
Our own airfield
MAI has its own sports airfield in Alferyevo, where the Training and Aviation Base and the Flight Test Complex are located.
Here the flight practice of students of the Institute No. 1 "Aviation Engineering" takes place, and for everyone else, theoretical ground parachute training is available on the airfield.
Would you like to jump with a parachute? Make your dream come true with MAI! Up-to-date information about the possibilities is published on the Instagram account of the Alferyevo airbase.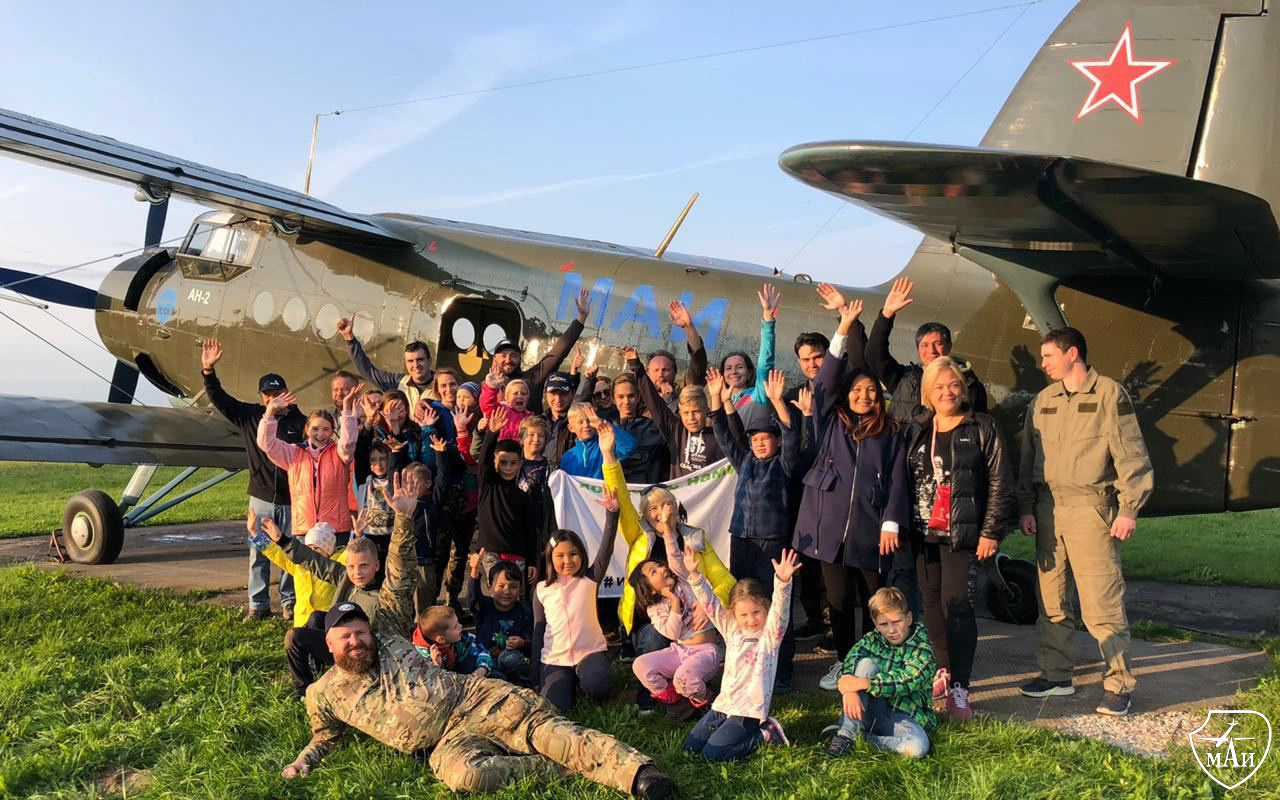 Recreation
Students have the opportunity to relax on MAI sites like the health and educational center "Yaropolets" and the "Alushta" camp.
Recreation and educational center "Yaropolets" offers the picturesque views of the Moscow region. See the historical and architectural monuments of the village of the same name and recharge with positive emotions here.
MAI camp "Alushta" provides relaxation on the Black Sea coast in the sunny Crimea. The resort season is opened from June to September, and during the academic year, youth scientific conferences, the School of Mathematical Modeling and much more are held at the camp.
Contacts via link.
Our social networks
Be in touch with MAI 24/7 – subscribe to our accounts on social networks!
In English:
Follow the news, like and comment the posts and take part in MAI activities.
Happy school year to you!
Or you can contact us by
+7 (925) 579-7589
phone number using Telegram or WhatsApp application service