Holiday Greetings 2021 from MAI rector Mikhail Pogosyan
Dear students and colleagues!
The past 12 months have been marked by many changes and also big achievements. As we reflect on the past year, I believe that we have many reasons to be proud of ourselves. The year 2020 was not an easy one but I am sure both you and us did great and all obstacles only made us stronger.
We were working hard on shaping our future, and I am sure that we are making our way toward brilliant achievements of our talented students, our personnel and making our university open to new ideas and development.
Having celebrated the 90th MAI anniversary in the expiring year, we can say that we are proud of our gains and focused to reach new heights.
Thank you for being part of our Moscow Aviation Institute, I believe, that the upcoming year will lead us to greater achievements!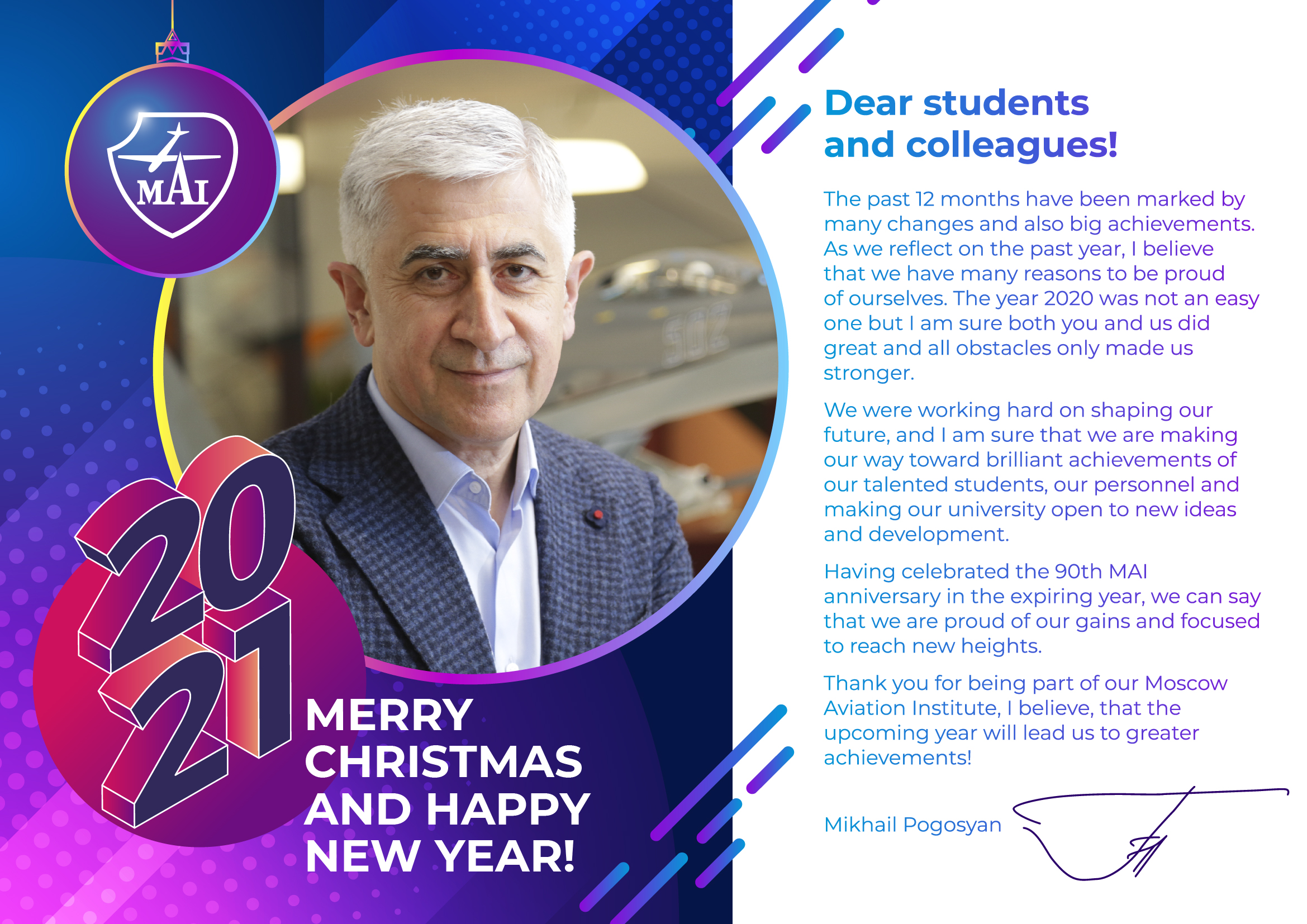 Or you can contact us by
+7 (925) 579-7589
phone number using Telegram or WhatsApp application service