From MAI to CEO at Kingston University: a graduate's career success story
Since its foundation, more than 175,000 students graduated from the MAI, many of them became well-known scientists, test pilots, senior managers, chief designers of design bureaus and research institutes, leading engineers and honored statesmen. How to make a successful career? How to start this path at the Institute and how to achieve impressive results? MAI press service spoke to the General Director of OSG Records Management Russia, managing Director of OSG Russia, Ukraine, Kazakhstan, Belarus, Armenia (the leader of the archive market in Russia and the CIS countries) — Maxim Semenikhin.
After his graduation from MAI (he specialized in radio-electronic equipment design), Maxim was selected for the Swedish company Ericsson, a popular manufacturer of telecommunications equipment. The company is known to many for the fact that in the 2000s, together with Sony, it launched the production of the Sony Ericsson cell phones, which were extremely popular in Russia, and also became the world's leading supplier of the 3G mobile communication systems. Later, the MAI graduate achievements list was completed with a job at the well-known Nokia as the General Director of a service company. It is also one of the world's headliners in the telecommunications equipment manufacturing market. In the 2000s, the company dominated the global mobile phone market.
Maxim told us how thorny his professional path was and how MAI helped him to become top manager.
Please tell us, why did you decide to go to MAI?
I studied at MAI from 1992 to 1998. I chose the University for a number of reasons. First of all, as my brother, I graduated from the MAI school of physics and mathematics too. Therefore, I had clear idea of how the educational process is built here, at what level knowledge is provided. Second, I believed that a practical-oriented University is closer to reality than to theoretical science, and I liked it. I was also attracted by a large selection of technical specialties.
As a result, I chose radioelectronic means design and studied at the 4th faculty of MAI (Institute № 4 «Radioelectronics сommunications and information security» — ed.).
How was your professional path built after graduating from MAI?
During my last year at MAI, I entered the exchange program and studied at the Higher technical school in Germany (now the University of Esslingen, which was formed in 200 after the merger of the Higher technical school and the Institute of social Sciences — ed.). This provided me with decent foundation for my future career.
After University, I went to the Swedish company Ericsson — the leading enterprise in the production of telecommunications equipment. At that time, large international companies made it a rule to select talented young people for starting positions, filtering them out of hundreds of candidates. As a result, after passing a lot of tests, interviews, and other tests, I was chosen and received the position of technical specialist in the Sales Department. In just a couple of years, I managed to establish myself well, not only in my division in Russia, but also in the supervising division — at the company's headquarters in Stockholm. As a result, I was invited there as an expat for project activities. I managed to implement projects in Latin America and achieve a revolutionary breakthrough with a project in the United States. For me, this was the first proof that you can take on unimaginable things and make the impossible possible!
What was the revolutionary breakthrough associated with?
At that time, the No. 2 telecommunications company in the United States (the national operator) ran into a technological dead end, and it had to switch to a fundamentally new technology with a complete replacement of equipment. There were two choices. Either to switch to the European standard (GSM, GPRS, 3G, 4G, etc.) — something that is a given for us today. Or to follow the American standard based on CDMA2000 communication technology. These are alien words for us, but, nevertheless, this technology was once developed in the United States, lobbied by American vendors.
The first breakthrough — an innovative one — was that we convinced the American headliner to follow the European path instead of the American one when changing technologies. The second — under the fiercest competition, they managed to win the tender for the supply of the necessary equipment. As a result, we concluded the largest deal in the history of Telecom — a contract for the supply of equipment for three years, worth more than $3 billion.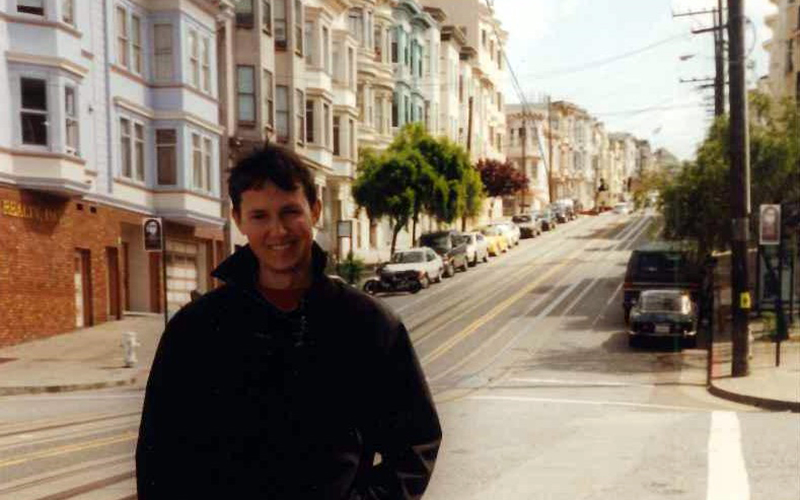 After such success, how did your career path develop further? How did you get to Kingston University, one of the best universities in the world?
Then my expat contract ended and I was offered to switch to a local contract. This meant emigration to Stockholm for permanent residence. I realized that I didn't want to do that. Therefore, I returned to Russia, changed several employers, and then for several years settled in a senior position in the Nokia division, which was engaged in network equipment and communication networks. During this period, I realized that I needed to structure management knowledge, develop soft skills, and expand the boundaries of personal development. After analyzing the educational institutions, I chose Kingston, where I later got enrolled for an MBA.
Looking back, how do you think alma mater helped you develop your professional knowledge and skills?
First, the University has greatly helped in the development of language skills. I attended elective classes taught by both Russian-speaking teachers and native speakers. Realizing that in the long run there is no way further without it, I began to consciously invest my time and effort in this business.
Second, MAI is a very high-quality school that provides a structure of knowledge. This is a high level of teaching and knowledge of the subject. Looking at these people, you kind of instinctively accept the bar you need to be up to.
Next, from the point of view of personal development, one learns to compete and cooperate. At MAI, the competition between students in terms of succeeding and excelling in their studies is very acute, at the same time there is pleasant internal atmosphere that promotes not only joint pastime, but also long-term friendly relationships. I am quite an introvert myself, and I have very few friends. Three of them are from MAI times. We've been friends for 28 years already, and it's absolutely worth it!
Let's go back to your career path. What happened after Kingston?
After Kingston I continued to work in Nokia and rose up to the position of CEO. In this position, I managed to increase the company's turnover to significant indicators, the staff of my subordinate division reached t 1000 people. In Voronezh, we implemented large and complex project related to the building of a network operation center. It all looks like a beautiful way up, but in reality it was all due to great efforts, ups and downs. As a result, I am very grateful to the basic higher education I received at MAI and to its professional school.
In 2012 I decided to leave the company and moved to another organization. This was due to the fact that Nokia was going through quite difficult times, many initiatives were frozen. And Russia had a good potential, there was a place to grow and develop. Later I became country Manager for Russia/CIS at the American company Red Hat — a major manufacturer of the open source software. Two years later, I took the position of the managing Director of a Russian company that develops data center services. Well, in the end, by the will of fate, I got into the OSG — the leader of the archive market in Russia and the CIS.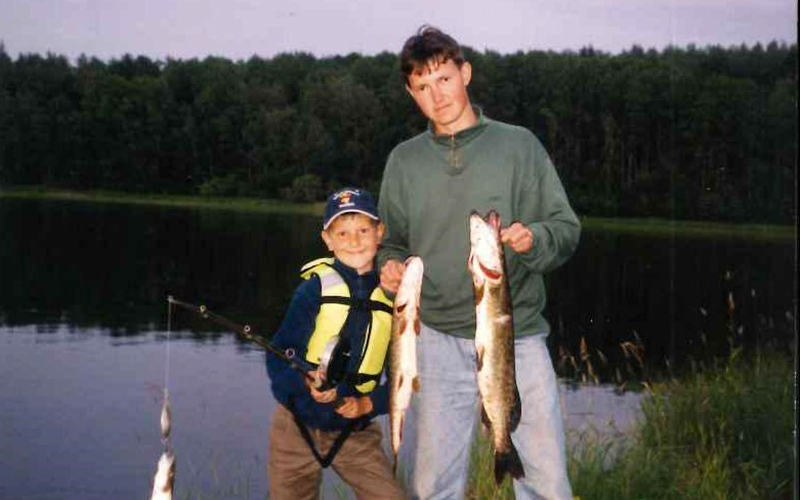 Together with the education MAI involves students into active student life. Please, share your fondest memories of the student years.
The desire to, so to speak, rub elbows in the crowd those days was mainly because of the Palace of culture and technology of the MAI atmosphere. Its aura was widely known, and at all times it has spread far beyond the borders of MAI. It was a legendary platform for the capital cultural life.
It seems to me that the MAI still perfectly maintains a balance between engineering and absolutely non-technical things, which gives broad outlook and spiritual enrichment.
What advice would you give to the MAI students who are anxious about building their career?
First, whatever the situation, stay yourself, be decent, do not betray your inner principles.
Second, don't count on quick victory. Prepare for the fact that the «race» for success will be long, enjoy life and do not be afraid when there will be a multiple series of wins and falls.
Third, do not be afraid to take risks, because without it there will be no revolutionary achievements.
And last but not least, remember that if you believe in yourself and have a lot of desire, you can do amazing things. I am living proof to this.
Or you can contact us by
+7 (925) 579-7589
phone number using Telegram or WhatsApp application service