MAI Held a Theses Pre-Defense for MAI-SJTU Students
From June 22 to 26, MAI held a remote theses pre-defense for students of joint Master's degree program between Moscow Aviation Institute and Shanghai Jiao Tong University.
This year, the 3rd class of the joint program is graduated, including 24 Russian and 28 Chinese students. They will defend their final works in 3 areas: "Design of Aircraft Structures from Polymer Composite Materials","Product Lifecycle Management Technologies in Designing Modern Aircraft" and "Aircraft Engines"..
Due to the fact that the theses defense will be held in a distance mode, the level of tension among students of both countries was quite high. So it was decided to carry out a theses pre-defense to give students recommendations on correcting their works, rehearse defense mechanisms and test the software.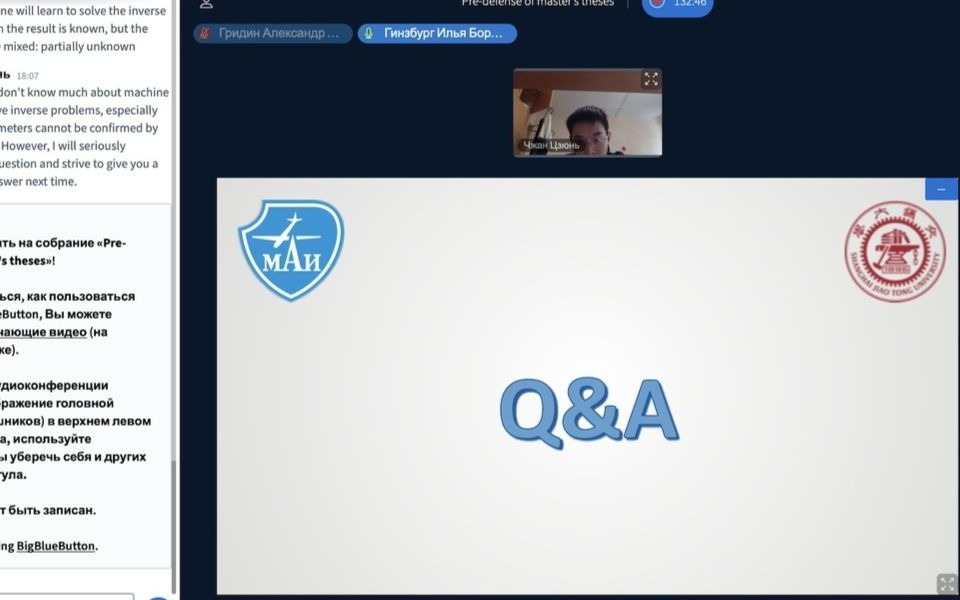 The event was held on the LMS MAI platform remotely, using video conferencing. The requirements for all students were identical, all communication was strictly in English, the same members of the commission evaluated students. A pre-defense commission included scientific advisers, representatives of MAI departments, and teachers. All students successfully passed the procedure and are ready for the real theses defense, which will be held from June 29 to July 3.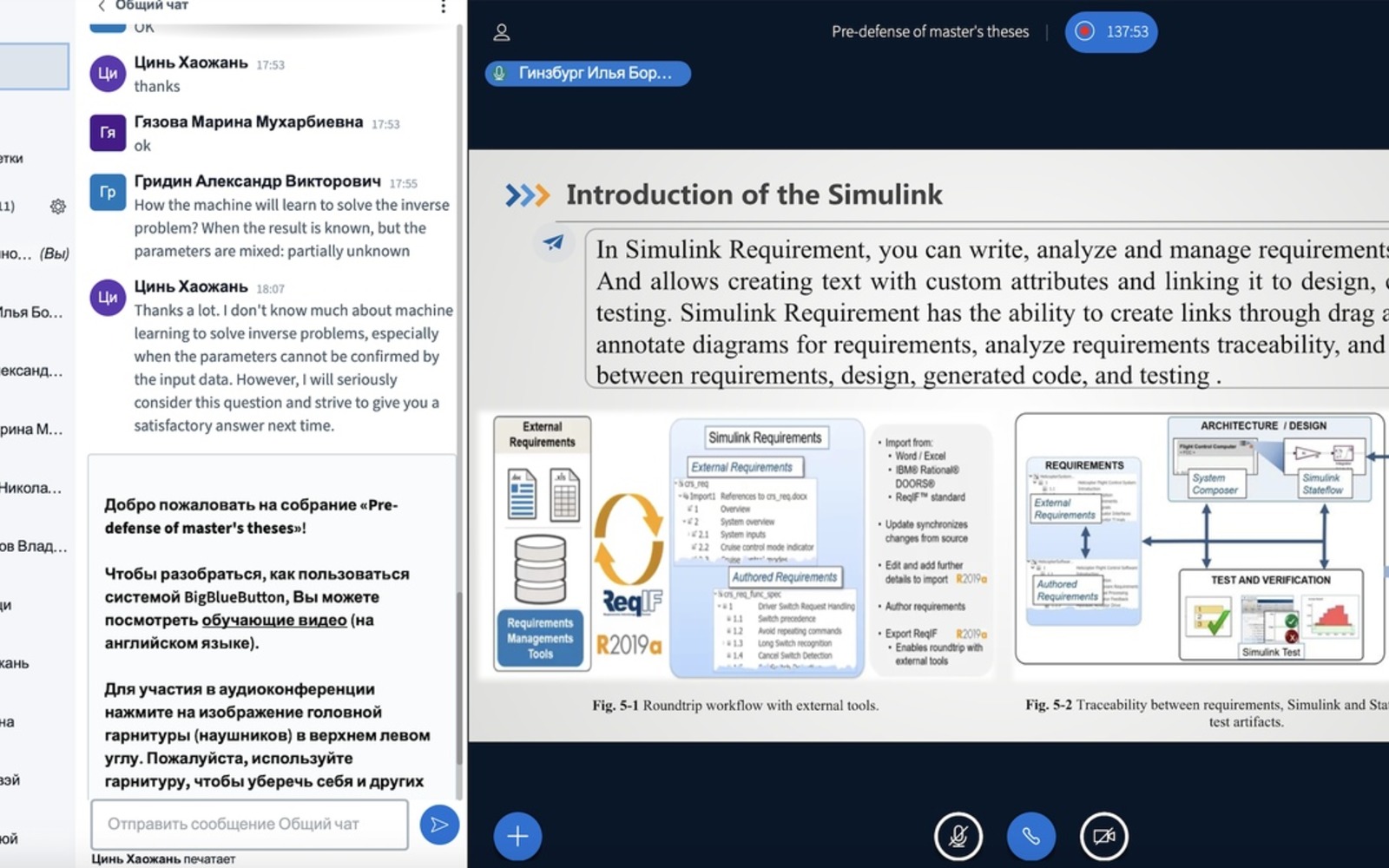 In September 2017, Moscow Aviation Institute and Shanghai Jiao Tong University launched a joint master's double degree program. The aim of the project is to create a personnel reserve for the Russian-Chinese project of a CR929 wide-body long-range aircraft. The partners of the program are big Russian and Chinese aviation companies. Two universities continue to actively develop cooperation on joint educational projects: in 2018 and 2019, the second and third enrollment for the joint master's program took place, and in September 2019, students of the joint bachelor's double degree program started their studies.
Or you can contact us by
+7 (925) 579-7589
phone number using Telegram or WhatsApp application service