MAI Students Completed the Readiness to Rugby Program
More than 150 students of Moscow Aviation Institute were trained online under the international program "Readiness to Rugby" during the self-isolation.
"In April of this year, we planned a very interesting competition - the world championship in Touch Rugby 7s among national teams of MAI students,"
said Valery Khromenkov, Head Coach of MAI rugby teams.
"We were preparing for the the tournament in which 10-12 teams would play (Russian, Malaysian, Sri Lankan, Bangladeshi, Indian, Zimbabwean, Nigerian, South African, Kenyan, Egyptian, El Salvador, Ecuador, and African team)."
Every year, MAI hosts the University Touch Rugby 7s Championship, in which international students participate. Every year, more and more international students join the rugby club, and most of them did not play rugby before entering MAI.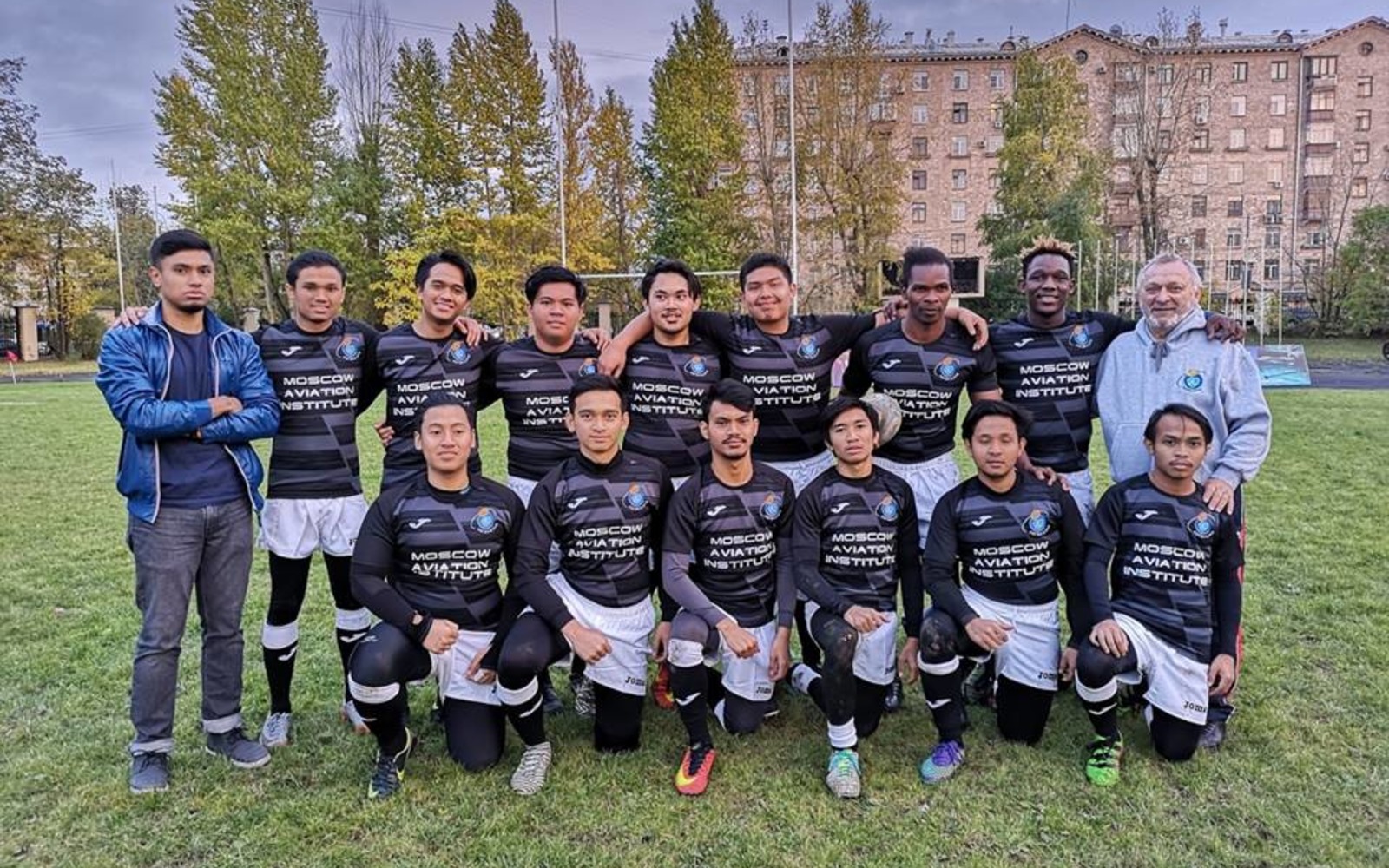 "The most active rugby players started putting a team together. The coach Andrei Zhigulsky and I, using the university's sports facilities, organized training for these teams. But, unfortunately, the pandemic messed up all our plans. When distance learning was introduced, we began to hold individual training in self-isolation mode, and it was necessary to somehow organize the theoretical training of students involved in rugby. I consulted with Gleb Babkin, the Director of Rugby Development in the regions at the Rugby Federation of Russia, and decided to organize training for students on the official World Rugby website. They trained online under the Readiness to Rugby program,"
said Valery Khromenkov.
The training includes classes in preparing for sports, rehabilitation measures, first aid, anti-doping measures, etc.
As a result of the training, the International Certificates in Readiness to Rugby received:
117 international students of Moscow Aviation Institute;
46 students of the Russian Federation, including 12 girls from the newly created team.
According to Valery Khromenkov, the students of Moscow Aviation Institute plan to continue their further education under the program "Rules of the Rugby Union Game".
Or you can contact us by
+7 (925) 579-7589
phone number using Telegram or WhatsApp application service