How to Become a MAI Student: Main Admission Questions
Starting on June 1, 2020, Moscow Aviation Institute (National Research University) begins accepting applications for the 2020/2021 academic year.
The upcoming academic year will bring many innovations to MAI. For example, the first semester for freshmen will be held online. To notify prospective students about the changes and general admission requirements, MAI holds Admission Webinars where applicants can also ask any questions during the live stream.
To clarify all the issues that concern prospective students today, we talked with Ms. Natalia Vodina, Deputy Head of the MAI International Projects Department, and found out what would be new for MAI prospective applicants, and what would remain the same in the admissions process and academic year 2020/2021.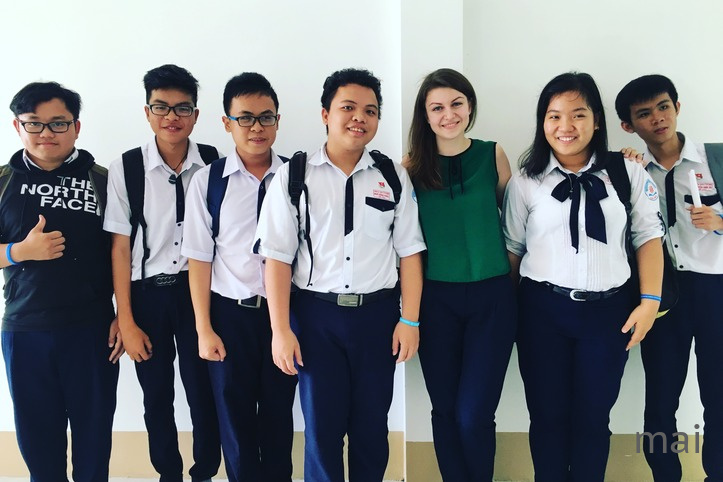 Hi, Ms. Vodina! Let's get right to the main question - what will change in the 2020 admissions cycle?
Due to the epidemiological situation in the world and in Russia in particular, in 2020 changes in the admissions process are to be expected. However, these changes mostly affect Russian citizens who in previous years had to submit their documents to the admissions office in person. Foreign citizens are often in their respective countries at the time of admission, they always go through the process of applying to the University by email, so this year there will be no changes for them.
Will the global pandemic situation somehow affect the 2020/2021 academic year?
The academic year in Russia begins in the fall, although it is likely that a number of countries will not be ready to open their borders by that time, and our first-year students will not be able to fly to Moscow in August-September as they did before. But we are ready for such a change. Since March, our University has been teaching students through online technologies. We plan to continue implementing distance learning until the danger of the spread of coronavirus disease passes, and our students can come to Russia and attend classes already on the campus of Moscow Aviation Institute. Also, it was decided to hold classes of the fall semester 2020 for freshmen in the online mode.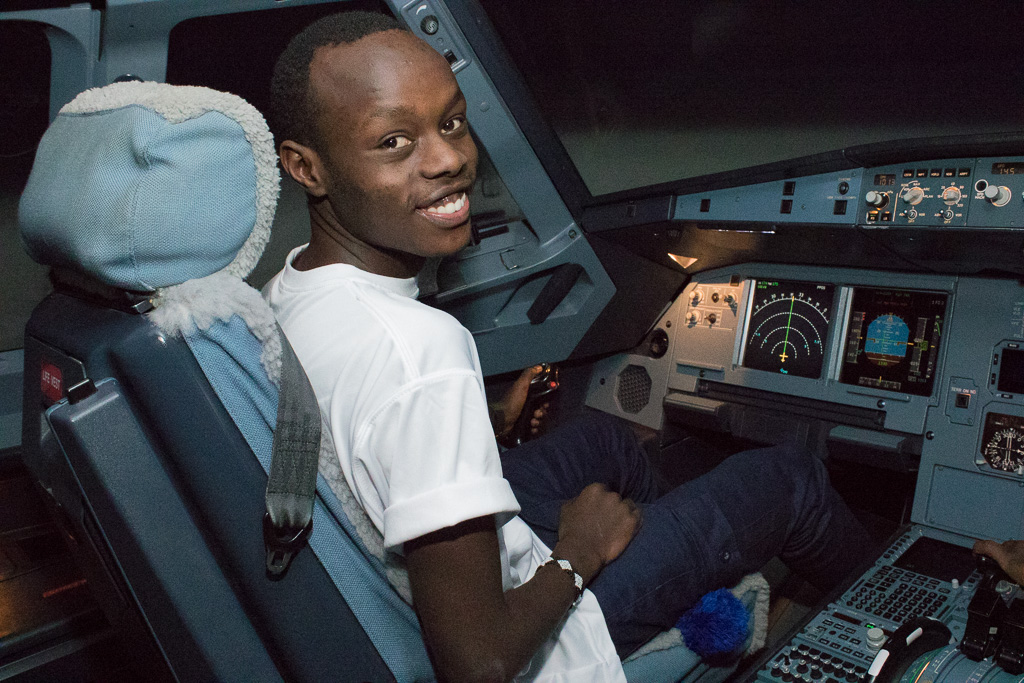 It is very important to hear that even in such a difficult situation everything is under control! Let's take a break from complicated things and talk about the students themselves. MAI prospective students - who are they? What skills should they you have?
All our students are passionate about aviation and space, they want to learn something new, to contribute to the development of the aerospace industry of their country or the world.
What are the most popular areas of study at MAI? Which of them are taught in English?
The Russian-medium training areas, offered at Moscow Aviation Institute, cover the entire production cycle of aviation and space technology: from aircraft design to the material technologies that will be used in its production. MAI also offers training in the English medium. Prospective students can choose one of the four most popular programs: Aircraft Engineering, Spacecraft Engineering, Propulsion Engineering, or Control Systems and Computer Science in Engineering.
How can a foreign applicant, not knowing Russian, enter a Russian-medium program at MAI?
If a future student decides that he wants to study in Russian, he can first enter the MAI Pre-University program, where he will learn Russian, as well as Mathematics and Physics. It is very important to learn the technical subjects in Russian, so that later you are well versed in the terminology. If a prospective student wants to enter an MAI program in English, but is not confident about his language proficiency, he could learn English and other subjects in the MAI Pre-University program too.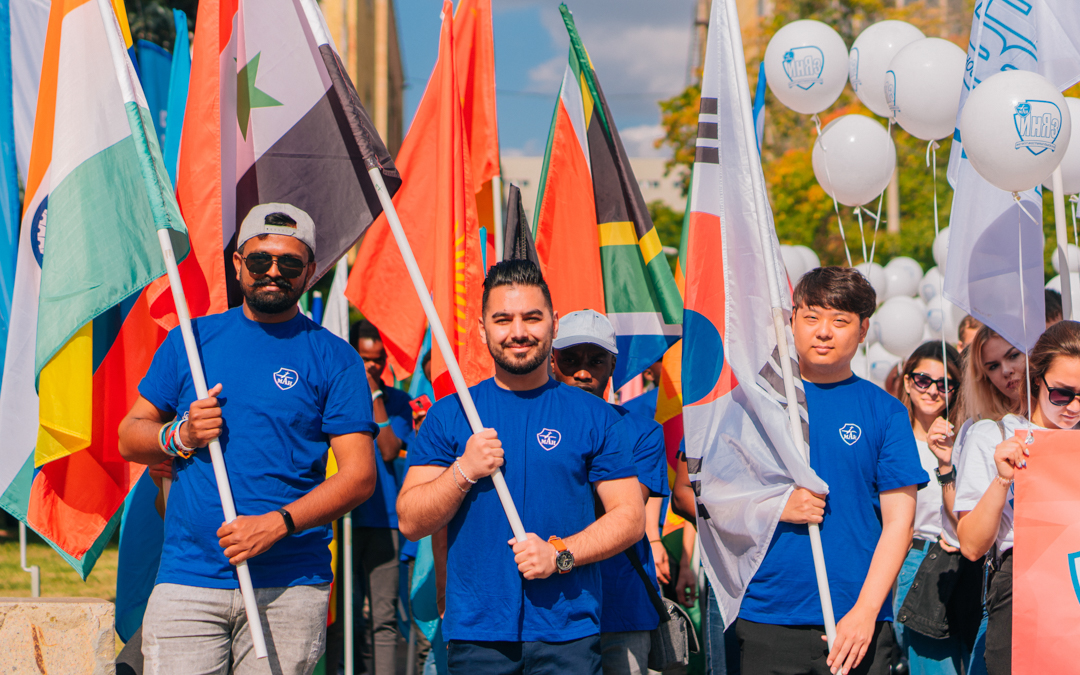 Do English-medium programs and the equivalent Russian-medium programs differ in their curriculum?
The only difference between Russian and English-medium programs is the language of instruction. English programs are exact analogs of the Russian programs, so the students study the same subjects.
Is there any kind of adaptation program for first-year international students? Do they have supervisors, a place where they can turn for help?
In the structure of the MAI International Department there is the International Students' Educational Center, the purpose of which is to help international students in all matters. Also, English-medium programs have a direct supervisor who is always ready to help our students.
There are three departments in the management structure of the University that are designed to help international students: the International Students' Educational Center mentioned above that helps students with study, hostel and social adaptation issues, the Contract and Finance Department that helps with tuition payments and visa extensions, the International Relations Department that helps choose a university for the exchange program.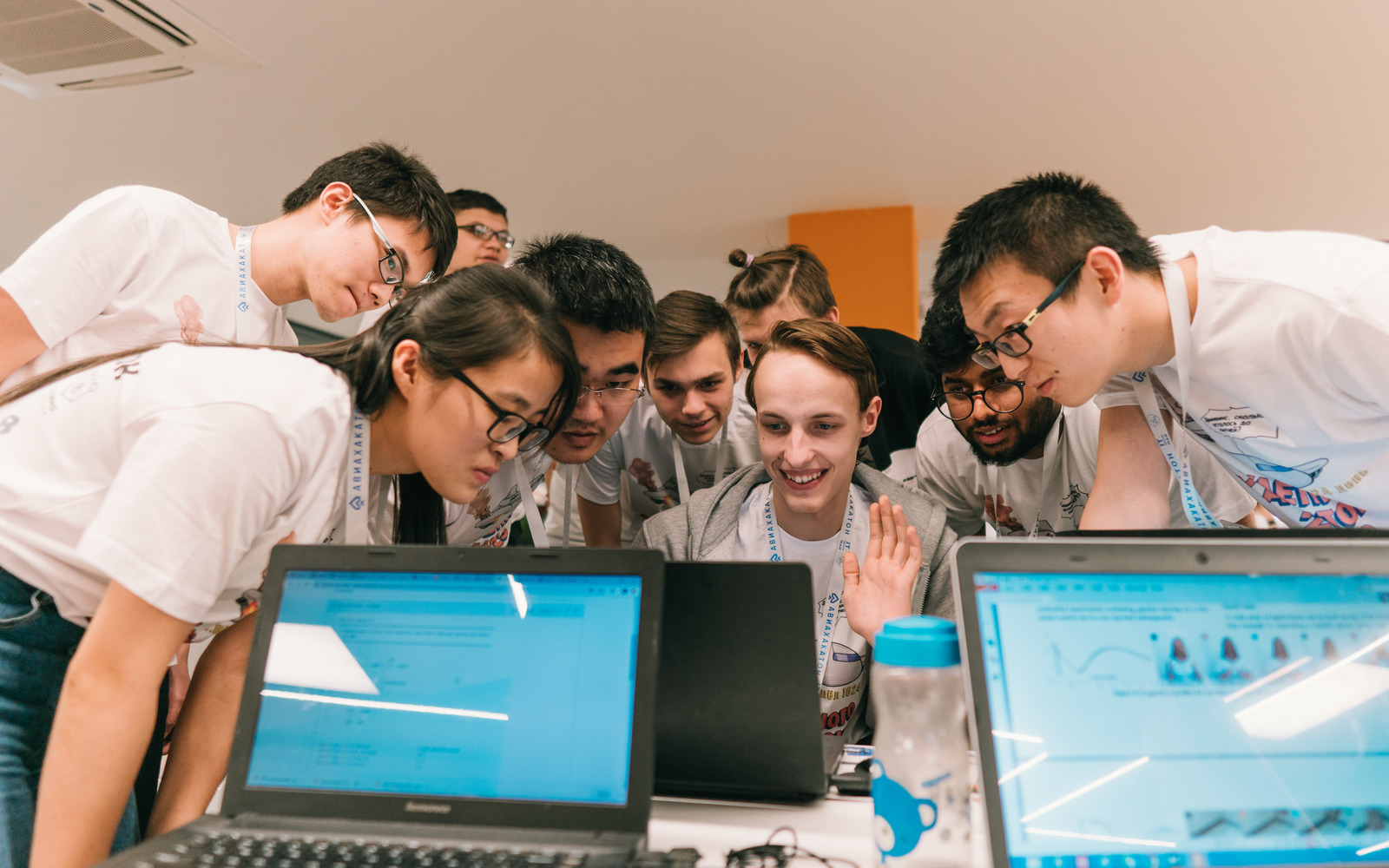 Is there any practical placement for MAI international students included in the curriculum?
The MAI International Department provides an opportunity for international students to undergo practical training during their studies at Moscow Aviation Institute.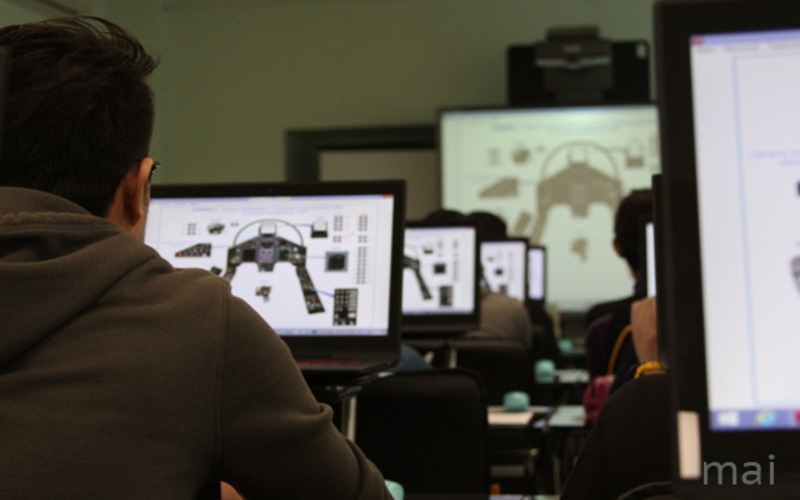 How many classes do students usually have per day?
They usually have two to four classes per day.
Does MAI have a student exchange program with other universities abroad?
MAI offers an opportunity to study at one of the partner universities abroad for a semester. We have signed academic exchange agreements with some of the best universities in the world. But the program is available only for senior students (from the third-year).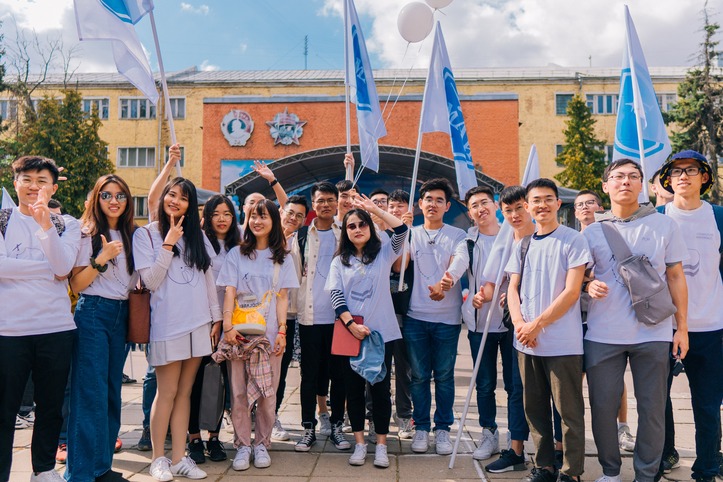 What entrance exams must prospective international students pass for admission to MAI?
For admission to undergraduate programs, applicants pass Math and Physics or IT exams, depending on the chosen program. For a Master's program they need to take a specialized field-related exam.
What are the advantages of studying at MAI?
MAI offers its students not just to obtain theoretical knowledge, but to put it into practice. On the MAI campus there are hangars with aviation equipment, laboratories where classes are also held, student design offices. All this allows students to realize their intellectual potential during their studies.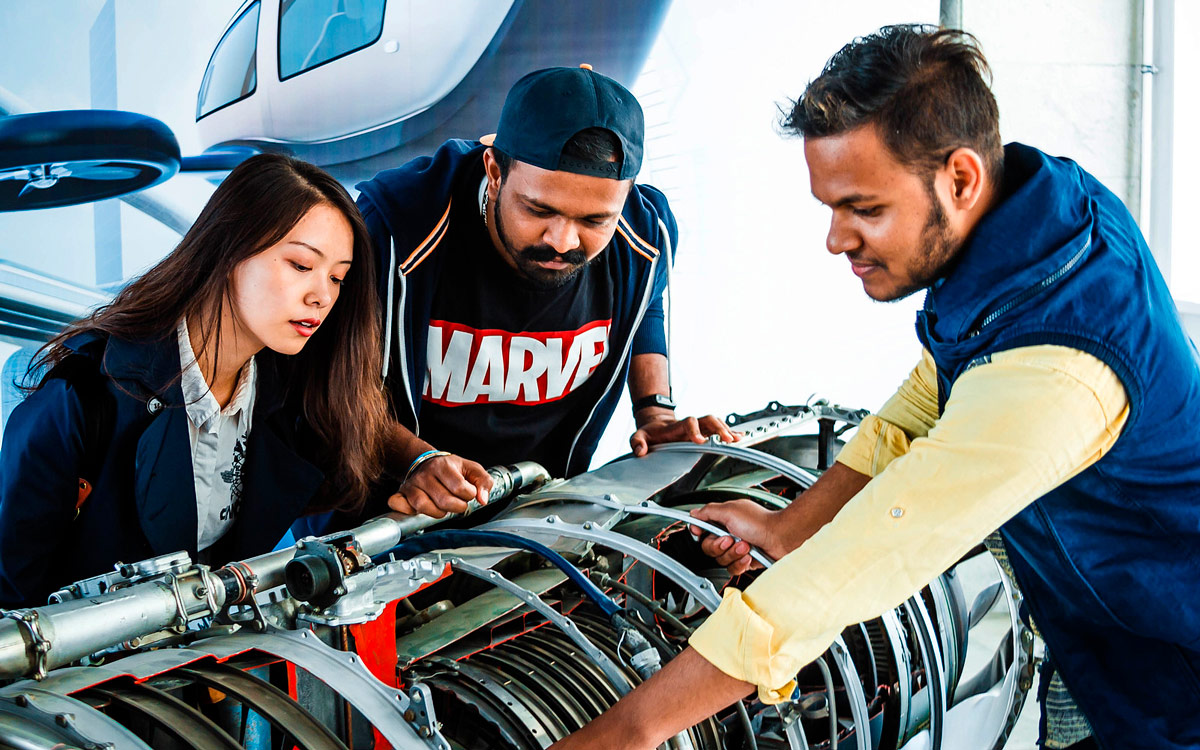 Where do MAI international graduates work?
The MAI diploma is recognized in many countries, our graduates do not experience difficulties in finding work. After graduation, students can also get the European Diploma Supplement. However, it is important to note that career prospects are entirely the responsibility of the graduate. After all, if a graduate was not diligent in his studies, then even if he got a job at a world-famous aviation company, he would not be able to stay there for long.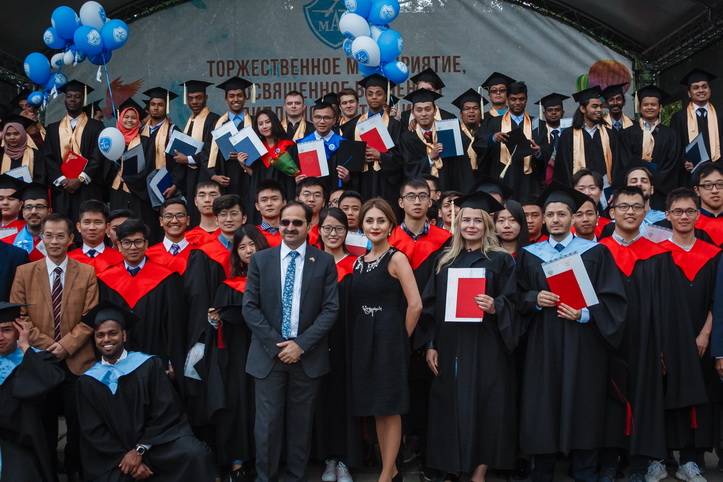 What are your expectations for the 2020 admissions cycle?
Students from more than 70 countries of the world are studying at MAI, we will be happy if this list expands.
What is the admissions timeline in 2020?
This year, we will be accepting international applications from June 1 through the end of August. But we advise you not to leave it too late and will be already waiting for your applications in June.
Thank you for the talk. I hope it will be useful for our prospective students!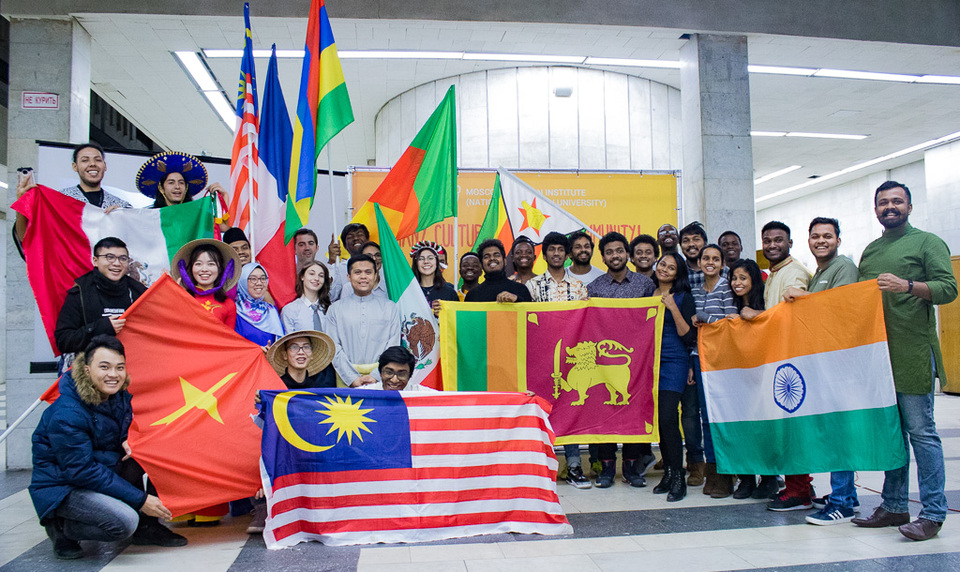 We remind you that foreign citizens need to receive a visa to study in Russia. You should apply for a Russian student visa after receiving the invitation letter from the University. A student visa is obtained through the Russian Embassy in your country, and it generally takes 3-5 weeks to issue.
Or you can contact us by
+7 (925) 579-7589
phone number using Telegram or WhatsApp application service