MAI at the Aerospace Italian-Russian Meeting
In December 2019, Vice-Rector for scientific affairs of Moscow Aviation Institute, Head of Department 203 "Engine Design", Doctor of Technical Science Yury Alexandrovich Ravikovich took part in the international Italian-Russian meeting "Scientific and Industrial Technologies in the Aerospace Sector", which was held in the Tuscan city of Montecatini Terme.
The main goal of the meeting was to develop fruitful Italian-Russian cooperation, scientific and industrial partnerships in the field of the aerospace industry, production and use of composite materials, high vacuum technology.
Along with Moscow Aviation Institute, the leading Russian research institutions took part in the four-day scientific meeting: Skobeltsyn Institute of Nuclear Physics, Institute of Biomedical Problems of the Russian Academy of Sciences, Joint Institute for Nuclear Research. The honored guest of the meeting was a Russian cosmonaut Valery Grigoryevich Korzun, a representative of Roscosmos State Corporation and Yu.A. Gagarin Research & Test Cosmonaut Center.
The Italian side was represented by leading research institutions, companies operating in various sectors of high technology, and eight universities.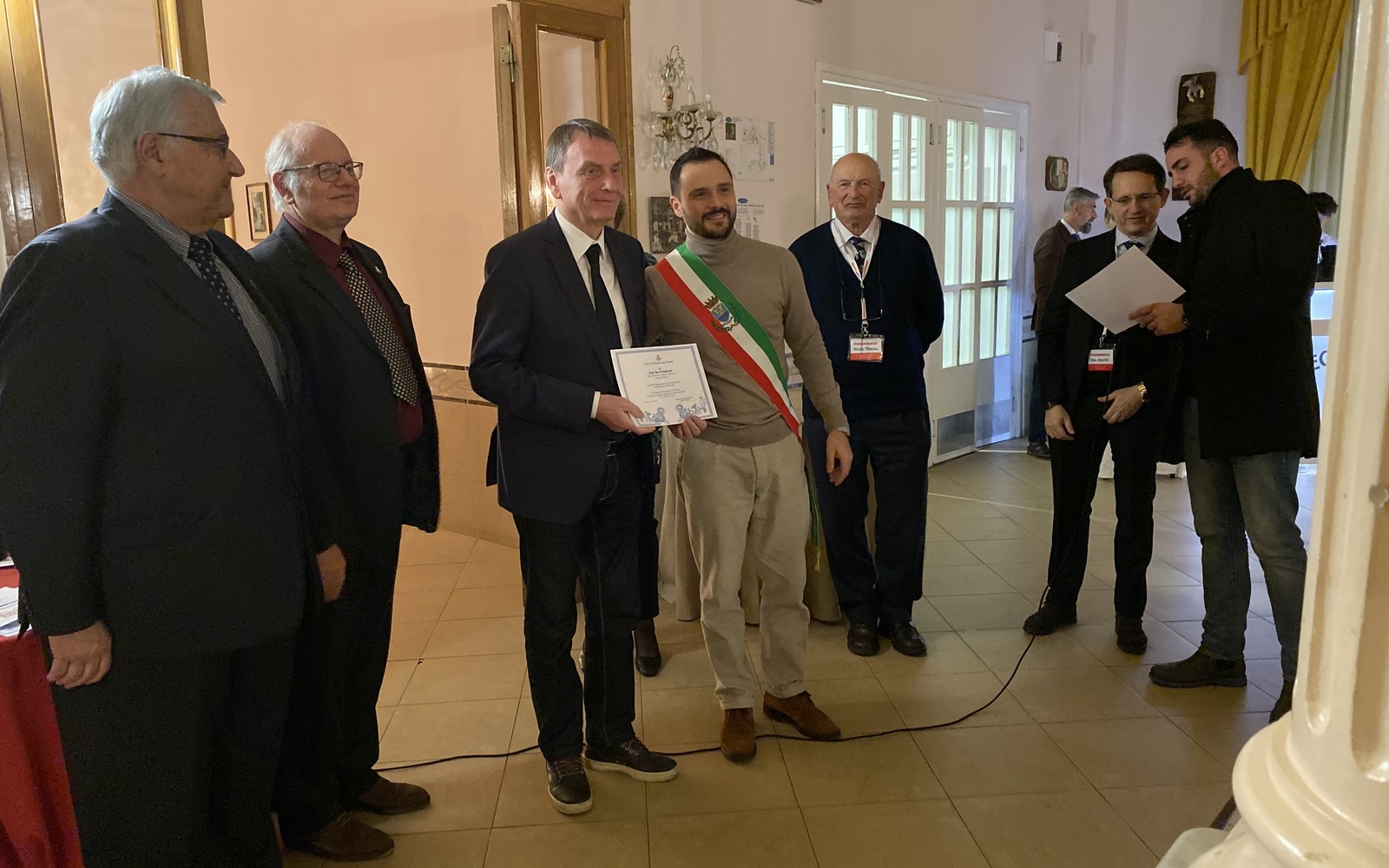 On the first day of the meeting, Professor Yury Ravikovich made a presentation "Issues of Innovation Technologies in Aviation and Aerospace Industry", which was devoted to the scientific developments carried out at MAI today.
"At the meeting, everything was aimed at developing relations between Russia and Italy in the aerospace field. Most of the works concerned research in space and space medicine," commented Yury Ravikovich.
At the end of the meeting, the participants visited sponsor enterprises, the main of which was Italmatic, the core business of which is design, construction and commissioning of autoclaves, ovens and presses, for different industrial fields with particular skill for treatment of composite materials. Each speaker received a letter of appreciation for the contribution to the development of Italian-Russian scientific relations from the mayor of Montecatini Terme.
In 2019-2020, MAI is actively developing relations with Italian partners: in September 2019, the university participated in a conference on the basis of Polytechnic University of Milan, as well as in the XXV International Congress of the Italian Association of Aeronautics and Astronautics in Rome. In November, Giuseppe Sala, Professor of Polytechnic University of Milan, made a presentation at the international session of the Aviation and Cosmonautics conference organized by Moscow Aviation Institute. A series of meetings between MAI and Italian partners are planned for 2020 to develop further scientific links.
Or you can contact us by
+7 (925) 579-7589
phone number using Telegram or WhatsApp application service