Russian Team Led by MAI Student Won Innompic Games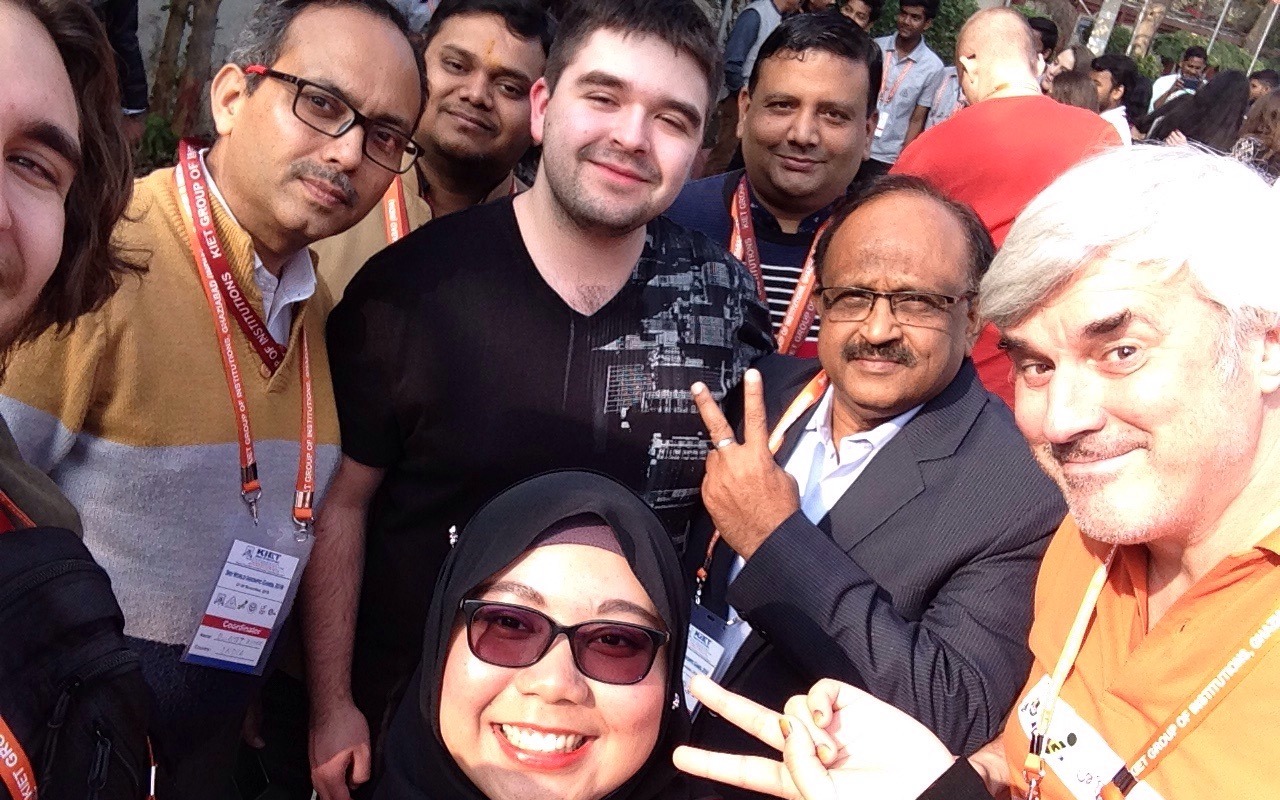 On November 27-30, the III World Innompic Games were held in the Indian city of Ghaziabad. It is an intellectual olympiad for the creators of breakthrough science-based startups.
The Russian team of enterprising innovators was led by Kirill Lakhminov, a second-year student of MAI School №3 "Control Systems, Computer Science and Power Engineering". As a homework, each team had to come up with a product concept that could fundamentally change the world and develop a model for its commercialization.
The Russian team presented to a jury a startup under the name "System for Managing Resource Conditions of a Person." The main idea of the project is to increase the level of mental and physical efficiency of a person by stimulating the brain with electromagnetic waves. In combination with neurotechnologies, such stimulation can also be used to motivate the project team, due to the synchronization of brain rhythms of all its members.
The project of the Russian team took first place in the team scoring of the Innompic Games semi-finals.
In the individual competition, MAI student won the gold medal in the nomination "Best Inventor", in the framework of which it was necessary to voice three innovative ideas. Kirill proposed the concept of the city of the future, operating exclusively on alternative power sources, where the traffic will be controlled by artificial intelligence, and the backup electricity is stored in the transport infrastructure. Two other ideas related to the development of business incubators in the Asian region and innovative approaches to creating presentations for investors.
In the final Kirill's team took three first places in the nominations "Best Team Performance", "Best in Business Design", "The Most Creative Team", and also third place in the category "Best Innovation Team".
According to Vadim Kotelnikov, the world coordinator of the Innompic Games, there are no losers in the competition: "The task of the participants in the entrepreneur's creativity contest is not to break the opponent's plans. Organizers provide an opportunity for accelerated learning. Here, everyone can master the simplest and most effective approaches that will help turn a breakthrough idea into a successful business."
In addition, Innompic Games is an effective platform where talented innovators can present their projects to investors and attract financing. For example, Satyajit Mittal - the winner of the first competitions - received a grant from the Government of India to develop his startup. After 18 months, Satyajit entered the Forbes Asian list of entrepreneurs under the age of 30.
The project of a young scientist from Moscow Aviation Institute presented at the Innompic Games has interested investors from Singapore and India. Now the parties are negotiating cooperation.
Or you can contact us by
+7 (925) 579-7589
phone number using Telegram or WhatsApp application service