MAI Student Observations Helped Discover a New Island
High school students made a geographical discovery as part of the "World Space Week", which took place in Cheboksary city (Russia). The tutor of a unique school project was Artyom Makarenko, a first-year student of the Institute No. 6 "Aerospace" MAI. Schoolchildren, with the support of MAI student, studied the melting of glaciers and analyzed satellite images when they discovered the alleged new island.
Artyom Makarenko:
"For four years, our interregional project team has been actively monitoring glaciers in the Arctic zone of Russia, where, due to climate change, glaciers are actively degrading and new geographical objects appear."
Analyzing geographical maps and satellite images of the Kara Sea, schoolchildren led by MAI student noticed that the cape Zemlyanoy of Schmidt Island lost contact with the main island. To confirm the discovery of the new island and clarify its coordinates, the researchers applied to Roscosmos State Corporation for Space Activities with a request to provide detailed space images.
Artyom Makarenko:
"Supposedly the strip of land connecting the two parts of the land has disappeared due to global warming. Most likely the isthmus consisted of soft porous rock and the active melting of nearby glaciers eroded it. The meltwater flows under the glacier washed away the earthen bulkheads connecting the cape with the island."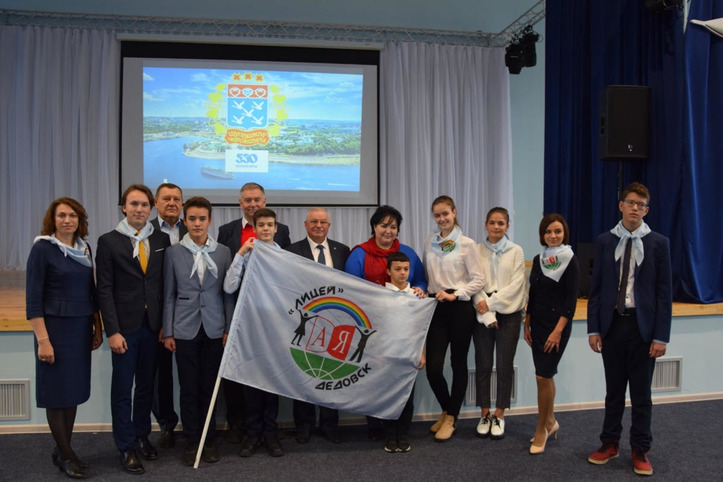 The area of ​​the new island is approximately 110 hectares, and its size is 1.9 kilometers long and one kilometer wide. After the geographical discovery is officially recognized by the hydrographic service of the Ministry of Defense of Russia, a scientific expedition will go to the new island to conduct its topographic survey, describe in detail and photograph it.
The result of a scientific discovery made under the direction of Artyom Makarenko will clarify the geographical maps in connection with the change in the territorial landscape.
The new island is not the first discovery of a talented MAI student. Artyom's scientific interests are closely linked to the popularization of geographical research in the Arctic zone of Russia among young people. As a schoolboy, Makarenko discovered two previously unknown islands in the Novaya Zemlya archipelago. Later they were officially recognized by the hydrographic service of the Navy under the Russian Ministry of Defense and the Russian Geographical Society.
Photo Credit: RIA Novosti
Or you can contact us by
+7 (925) 579-7589
phone number using Telegram or WhatsApp application service