The Transport System of the Future from MAI Graduate
On October 22, at the Open Innovations Forum 2019 in Skolkovo, an agreement was signed on cooperation between two innovative companies: the developer of the automatic sharing system for microtransport
Samocat Sharing
and the developer of environmentally friendly air-aluminum chemical power supplies
AL Technologies
, the founder of which is Konstantin Pushkin, a graduate of Moscow Aviation Institute.
Companies are starting to create an unparalleled system of autonomous scooter charging in the world, designed for use in places where it is impossible to connect to electricity sources. The development will allow to implement the rapid deployment of microelectrotransport networks without connecting to a stationary electric network and to reduce capital and operating costs when installing and operating a sharing network. This, in turn, will allow to develop sharing services and increase the level of mobility of citizens in large cities due to the convenience of using microelectrotransport, as well as reduce harmful emissions from urban transport by creating a completely environmentally friendly solution for the so-called last mile transport.
Today in the Samocat Sharing park in 11 cities, there are more than 400 stations, only 10% of them are connected to electricity. A compact and inexpensive to use solution that can simultaneously charge all scooters stored at the station will reduce the cost of daily collection and charge of scooters, as well as avoid the exclusion of scooters from circulation after battery discharge.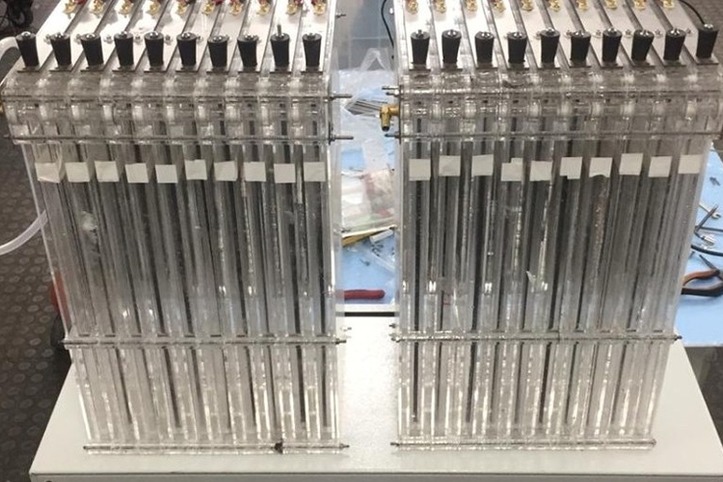 "I am sure that the product we are developing will become a key factor in the development of electric scooter networks as an efficient urban transport. In this project, we solve the problem of high costs for recharging the battery and the lack of the possibility or high cost of connecting the scooter station to the network. Our solution can more than halve the cost of recharging electric scooters, increase the number of constantly charged scooters ready for rent, and also increase the number of stations,"
says Konstantin Pushkin, founder of AL Technologies.
It is worth noting that AL Technologies is the only company in Russia and one of the few in the world that develops
innovative environmentally friendly air-aluminum chemical autonomous power sources using aluminum, water and air as a safe and renewable fuel.
Samocat Sharing is a Russian company engaged in the development of an automatic sharing service for city scooters both in Russia and abroad. The company is a pioneer in the field of microtransport sharing, successfully introducing automatic electric scooter charging stations.
Or you can contact us by
+7 (925) 579-7589
phone number using Telegram or WhatsApp application service