MAI Develops Cooperation with Vietnamese Universities and Schools
On September 23-28, MAI delegation visited Socialist Republic of Vietnam in the framework of the 12th phase of the "Universities of Russia" long-term project, organized by the Russian Center for Science and Culture (RCSC) in Hanoi. The goals of the visit were the popularization of Russian education and development of cooperation with Vietnamese universities and secondary schools. MAI took part in the project for the second time.
The leader of MAI delegation was Ms.Olga Pogosian – Head of International Department, assisted by the Deputy Head of International Projects Management Ms.Natalia Vodina.
In conjunction with MAI, 8 Russian universities took part in the project events: Moscow Polytechnic University, Moscow Institute of Physics and Technology, Novosibirsk State University, Belgorod State Technological University named after V.G.Shukhov, etc.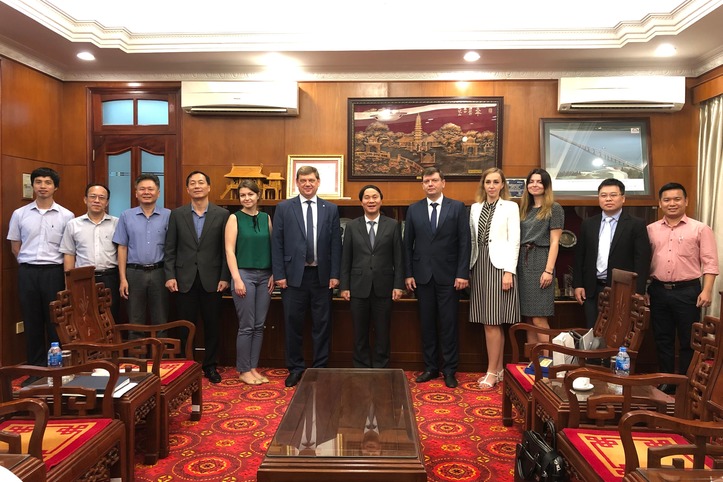 During the stay in Vietnam, MAI representatives visited Russian Center for Science and Culture in Hanoi, Department for International Cooperation under the Ministry of Education and Training of Vietnam, where the features of educational programs, possible areas of cooperation, issues on the implementation of the recruitment of Vietnamese citizens for studies in higher education institutions within the framework of the government quota of the Russian Federation were discussed.
MAI delegation got acquainted and held negotiations with a number of Vietnamese universities: Vietnam National University in Hanoi, Hanoi University of Transport and Communications, Hanoi University of Industry and Hanoi University of Science and Technology. Part of the program was dedicated to prospective students: in a number of specialized secondary schools were presented MAI educational programs and held Q&A sessions with schoolchildren.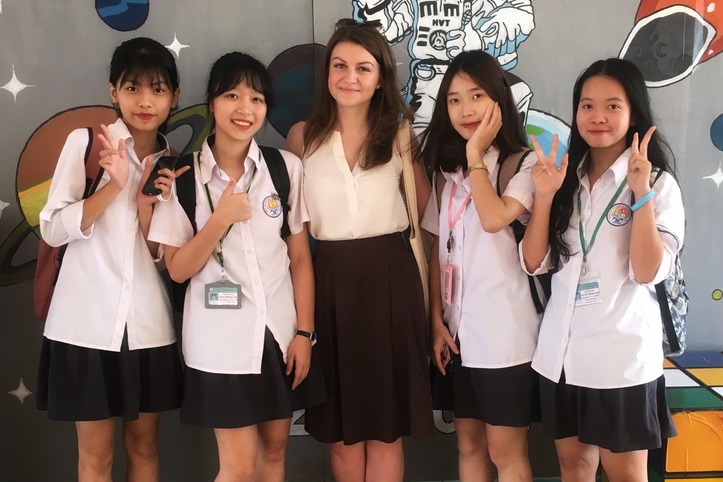 "Taking part in the "Universities of Russia" project, more Vietnamese schoolchildren and students learn about the possibility of continuing their education in Russia and Moscow Aviation Institute" said Ms.Natalia Vodina.
Indeed, after the visit of MAI delegation to the schools of Vietnam in September 2018, many Vietnamese schoolchildren took part in the Olympiad, organized by the RCSC, and chose MAI as their preferred university.
"In the current academic year, due to the fruitful work of MAI International Department and the Ministry of Education and Training of Vietnam, 8 students under the Debt-Assistance program will be study at MAI," added Ms.Natalia Vodina.
The project "Universities of Russia" was established in 2014 by Federal Agency for the Commonwealth of Independent States Affairs, Compatriots Living Abroad, and International Humanitarian Cooperation (Rossotrudichestvo) . Its objectives are to popularize Russian education in Vietnam and to establish partnerships with Vietnamese universities and educational organizations.
Or you can contact us by
+7 (925) 579-7589
phone number using Telegram or WhatsApp application service