MAI Rugby Teams Defended the Honor of University at the Moscow Games 2019
On September 21, 2019, MAI-1 and MAI-2 rugby teams took part in the beach rugby tournament, which was held in the framework of the International Festival of Student and Youth Sports "Moscow Games 2019". MAI-1 received silver in competitions, MAI-2 took the 4th place.

Moscow Games is an annual international festival of student and youth sports and one of the largest sporting events for students in Europe. It brings together amateur athletes from the CIS, Europe and other countries of the world. Traditionally, MAI was represented at the beach rugby tournament by two teams: MAI-1, which included the strongest rugby players of the university, and MAI-2, which included international students.
Despite the fact that it was beach rugby, the players were unlucky with weather conditions. In Moscow there was unusually cold weather: only +6°C and it was raining. But, despite the difficulties, the struggle at the court was serious and uncompromising.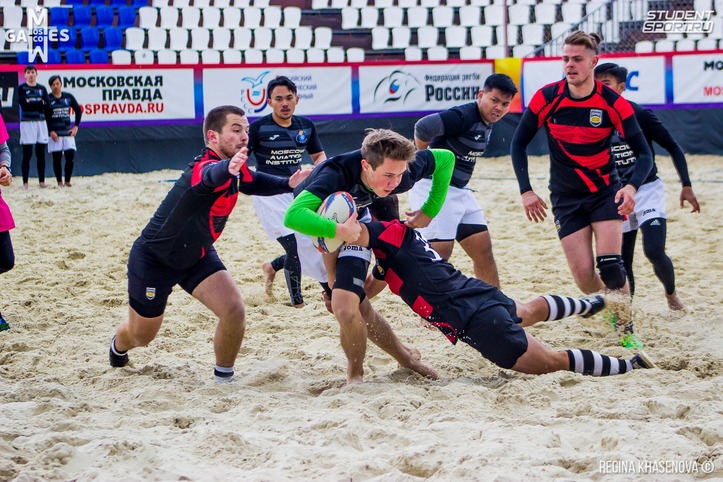 8 teams participated in the tournament. They were divided in 2 groups. Group "A" included the rugby teams of following universities: MAI-1, Moscow Engineering Physics Institute (MEPhI), Moscow University of Ministry of Internal Affairs of Russia and Moscow Timiryazev Agricultural Academy. In group "B" there were teams of MAI-2, Kuban State Technological University (KSTU) and the teams Sevastopol and Schelkovo cities.
In the group tournament MAI international students beat the Sevastopol team with a score 6: 5 and Shchelkovo team with the score 6: 5 and lost to the KSTU team with the score 1: 9, taking the 2nd place in the group. The MAI-1 team became the leader of its group, beating beating all opponents.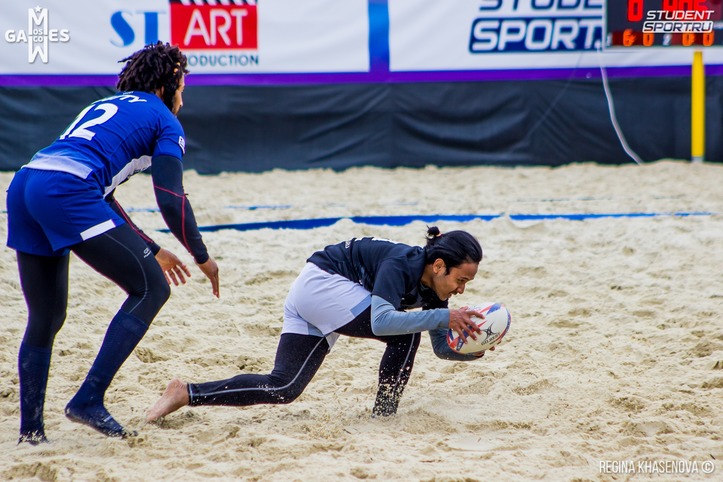 In the final part of the tournament, MAI-2 lost in extra time to the players from MEPhI in the fight for 3rd place. As a result, they turned out to be 4th. In the game for the 1st place, the MAI-1 lost to the KSTU team and took second place in the tournament.
We congratulate our talented athletes with victories in this fierce fight for leadership!
Photo Credit: Moscow Games
Or you can contact us by
+7 (925) 579-7589
phone number using Telegram or WhatsApp application service