MAI Students from Myanmar Won Silver and Bronze at the Footvolley Tournament
On September 19, MAI students from Myanmar took second and third place in the footvolley tournament at the annual International Festival of Student and Youth Sports "Moscow Games 2019".
For 5 or 6 years the International Festival of Student and Youth Sports "Moscow Games" has been held in Moscow. Every year, the organizers of the competition program include some kind of "exotic" sport. This year they had included game with kicking the ball through the net.
Two similar games with such rules are common around the world. One is sepak takraw, a game invented and very popular in Southeast Asia. The second is footvolley, invented in Brazil.
These games have gained great popularity in the world, major international tournaments and championships are held in these sports. Both games are held on volleyball-sized courts, the only difference is that in sepak takraw, the net is 160 cm high, and in footvolley it is 210 cm. The rules allow the ball to be touched by any part of the body except hands. Otherwise, the rules are similar to beach volleyball.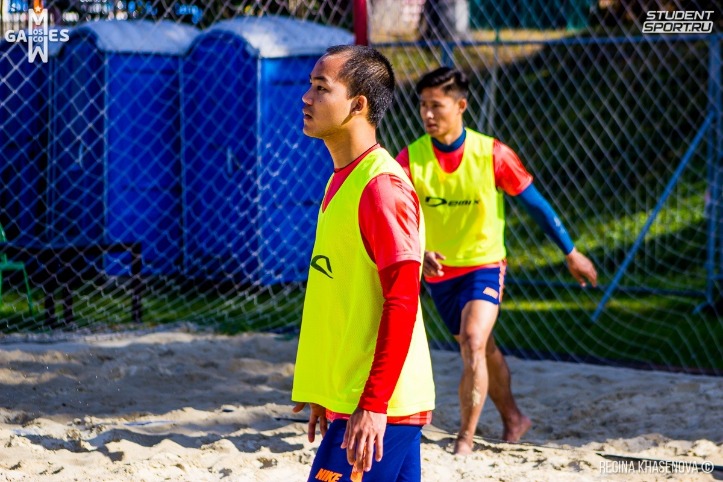 Many representatives of the Southeast Asian countries study in MAI, and it was decided to form two teams in sepak takraw to participate in Moscow Games 2019.
As a result, at the tournament was not sepak takraw, but footvolley.
"This decision complicated the performance of our athletes, but they showed themselves well done and real fighters"
said Valery Khromenkov, the main coach of MAI teams.
Competitions were held at the Dynamo Beach Sports Center. 6 teams took part in the footvolley tournament: from Kaliningrad, Kyrgyzstan, National Research University Higher School of Economics, Plekhanov Russian University of Economics and MAI.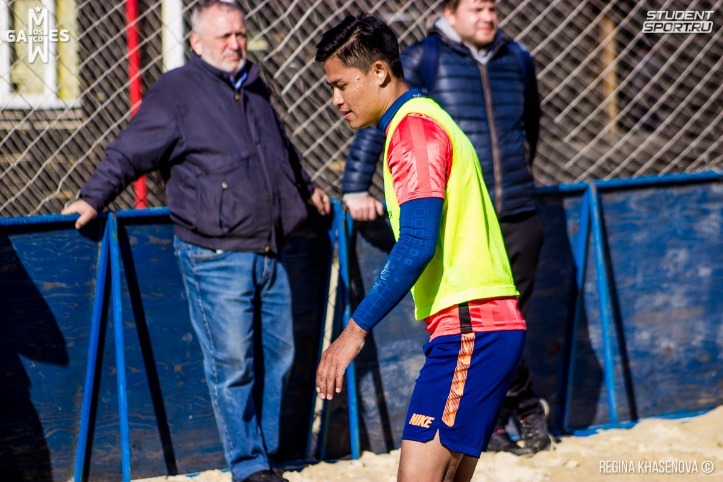 As a result, each team had 4 games, consisting of sets up to 18 points. Victory was given to the team that first won 2 sets. As a result, MAI teams took silver and bronze at the competition. The first place took athletes from Kaliningrad.
The names of the tournament winners:
The second place was taken by MAI-1 team -
Tin Myo Naing and Lin Thet.
The third place was taken by MAI-2 team -
Wei Yang Soi and Wai Yang Aung
We congratulate our talented students on their sport victory and wish them success in future competitions!
| | |
| --- | --- |
| | Valery Khromenkov, PR Department |
Or you can contact us by
+7 (925) 579-7589
phone number using Telegram or WhatsApp application service