Joint Master's Program with Microsoft Has Been Launched at MAI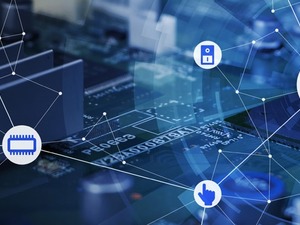 In the new academic year, training for professions of the future started at Moscow Aviation Institute (National Research University). The Master's degree program "Virtual/Augmented Reality and Artificial Intelligence" was developed in conjunction with Microsoft experts especially for the university.
Training will focus on augmented reality (AR) and artificial intelligence(AI) technologies. Teaching staff is provided with free face-to-face practical training on modern technologies, including working with the Microsoft Azure cloud platform.
"The program is unique for Russia: its goal is to train specialists in the field of virtual/augmented reality and artificial intelligence technologies. This is the first and only full-fledged educational program in the country, where all the training is focused on the development of solutions in the field of AI and augmented reality. The scope of VR/AR is actively developing, more and more technological startups in this field appear on the market, who, along with giants and industry leaders, are interested in taking the best specialists from the market and preparing them together. In our program, such a technology partner and co-author of the program is the Phygitalism.com team, working at the intersection of MR and AI. Studying in a joint program, students learn to develop applied solutions for augmented reality and artificial intelligence in high-level languages," said Maria Bulakina, Head of MAI IT Center.
"Modern technologies, in particular artificial intelligence, big data and the Internet of things, have become an integral part of not only a successful business, but also our everyday life. Therefore, it is logical that not only technical, but also general universities open up programs in the most modern IT areas. The growing role of innovation has changed and expanded the requirements for the professional skills of modern specialists. We are pleased that Russian universities are following international trends and provide students with world-class educational services. This will give universities themselves new opportunities for the development of scientific and research activities. The expansion of cooperation with leading universities in the country has become a key element of the set of educational initiatives that Microsoft launches in Russia," said Elena Slivko-Kolchik, SAM&Compliance Director at Microsoft Corporation, Russia.
As part of the organization of master's degree programs, Microsoft shared its expertise and resources for educating teachers, and also actively conducts master classes and practical classes for students. So, from July 1 to July 3, 2019, a student hackathon was held at the Microsoft Moscow office as part of the AI ​​for Good project, in which ten teams from leading Moscow universities created high-tech projects in real time with the support and mentorship of company experts. All projects will subsequently be able to claim the status of final qualification works.
In total, from September 2019, MAI started training on ten new IT master's degree programs. Each program is designed in conjunction with partner IT companies that provide cases for the practical part of the work, teachers and mentors, as well as conduct classes with students on their territory.
Or you can contact us by
+7 (925) 579-7589
phone number using Telegram or WhatsApp application service