Student of MAI as an Expert at the International Youth Contest "Horizon 2100"
"Horizon 2100" is an International Youth Contest of scientific hypotheses and fantastic ideas, in which the youth of different countries, nationalities, ethnic groups and peoples presents their vision of the future in 2100 as a scientific article, science fiction or an essay.
Young researchers could not only present their vision of the future, but also take part in the contest as a members of jury who evaluate the works of participants. Kaiss Ied, postgraduate student of MAI Faculty №1 "Aircraft Engineering", became such an expert at "Horizon 2100" and examine creative works from April 1 to 30, 2019. He has extensive experience in participating in scientific events as a jury member, and was recommended by the International Students' Educational Center (ISEC) of MAI to the "Horizon 2100".
Kaiss evaluated ⅓ of all works for the contest. Among the participants were young people from 34 countries: Russia, Kazakhstan, Hungary, Mongolia, Uzbekistan, Tajikistan, etc.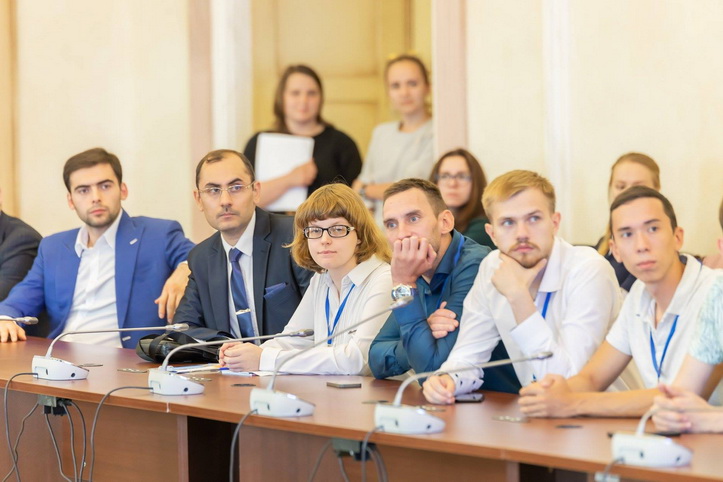 On July 10, the award ceremony for the winners of the International Youth Forum "Horizon-2100" was held in the Public Chamber of the Russian Federation. Kaiss congratulated the winners and received a note of acknowledgement for his work.
"I was very happy to participate in such an event, " - said Kaiss. - "This was useful to me not only from a scientific point of view, but also from a cultural one. I learned how to organize such events and communicate with students, develop their ideas and creativity."
On the part of MAI, Daria Lemtyuzhnikova, Associate Professor, and Pravin Sankaran, a graduate from India,.also took part as experts in the "Horizon 2100".
Photo Credit: International Youth Contest "Horizon 2100".
Or you can contact us by
+7 (925) 579-7589
phone number using Telegram or WhatsApp application service