MAI at the Aerospace Fair FAMEX - 2019 in Mexico
From 23 to 27 April, 2019, the delegation of MAI visited the United Mexican States with an official visit, which main goal was to participate in the Aerospace Mexico Fair FAMEX-2019, as well as to hold meetings with a number of leading Mexican universities and a representative of the Federal Agency for the Commonwealth of Independent States Affairs, Compatriots Living Abroad, and International Humanitarian Cooperation (Rossotrudichestvo).
The Aerospace Mexico Fair FAMEX-2019 is held every two years with the state support in the city of Santa Lucia. The event was attended by such world aerospace industry leaders as Airbus, Boeing, Dassault Systems, Safran SA, Thales and many others.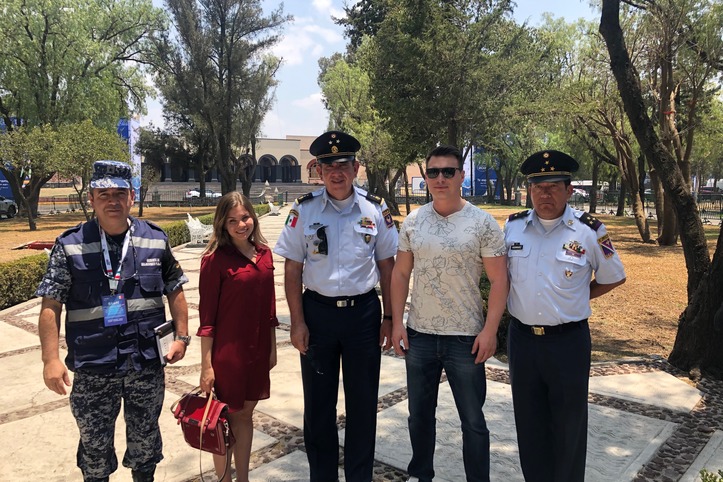 The Moscow Aviation Institute (National Research University) received an official invitation to take part in FAMEX-2019 from the Embassy of Mexico in Russia. The delegation of the MAI was headed by Dmitry Kozorez, Vice-Rector for Academic Affairs, Olga Pogosian, Head of the International Department, and also included Alexey Zarechenskiy, Deputy Head of the International Department, and specialist Anastasia Kovaleva.
For the first time, MAI was represented at FAMEX-2019 in the vocational education sector, along with other leading aerospace universities of Mexico and the world, becoming one of two Russian universities. "During the exhibition, the stand of our university has aroused great interest from students of specialized universities, as well as school graduates who are planning further studies abroad and consider Russia as a country in which the aerospace direction is developed," – admitted Anastasia Kovaleva.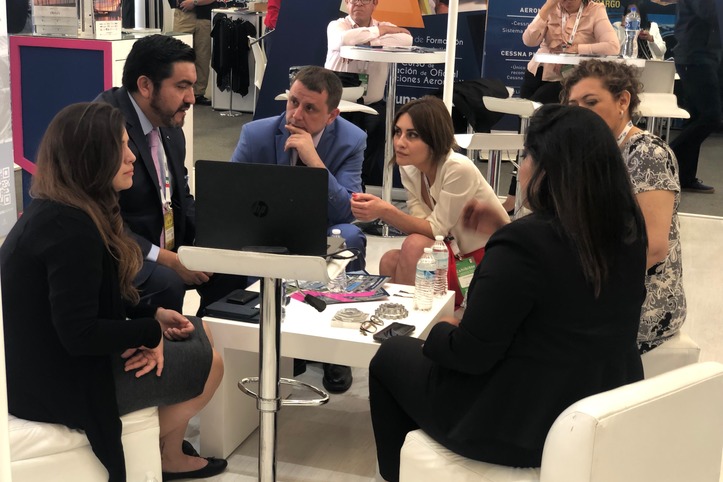 During the visit, MAI delegation participated in a meeting with Mexican universities - National Autonomous University of Mexico (UNAM), University of Nacional Aeronautica en Queretaro (UNAQ), Autonomous University of Chihuahua (UACH) and National Polytechnic Institute (IPN) - where issues of cooperation development and possible partnership between universities were discussed.
In the final part of the stay in Mexico, representatives of MAI visited the office of Rossotrudnichestvo, where they met with specialists involved in education in Russia and quota admission programs for international students.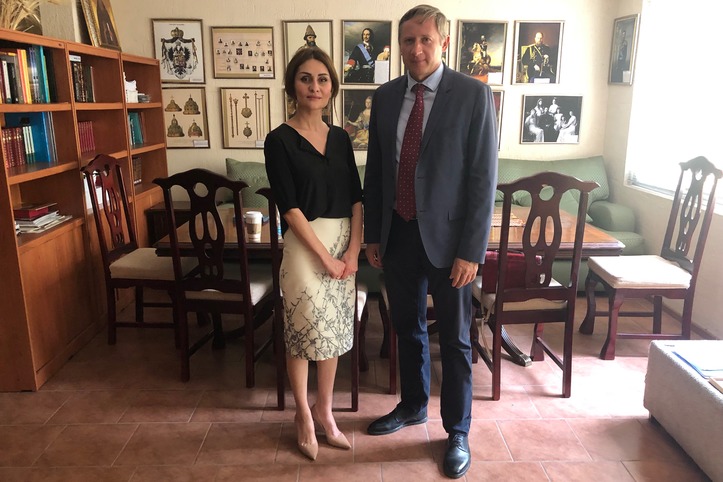 "Among the countries of Latin America, it is in Mexico that our university is the most popular, as evidenced by the number of Mexican students studying at MAI," - said Alexey Zarechenskiy, Deputy Head of MAI International Department. - "We were pleased to accept the invitation of the Mexican Embassy to participate in FAMEX 2019 and hope that the result will be both new projects with leading Mexican universities and an increase in the number of students from Mexico."
Or you can contact us by
+7 (925) 579-7589
phone number using Telegram or WhatsApp application service