International Student of MAI Became an Expert in a Number of Competitions
Postgraduate student of MAI from Syria joined the jury of the XVI International Competition for the History of Aviation and Aeronautics Named after A.F. Mozhaiskiy. He also became an expert at the International Youth Contest of scientific hypotheses and fantastic ideas Horizon 2100.
Kaiss Ied finished his Master's degree program in Aircraft Engineering at the University of Aleppo and chose MAI to continue his studies. Now he is a postgraduate student of a second at the Department 106 "Dynamics and Flight Control of Manned Aircraft" of MAI Faculty №1 "Aircraft Engineering".
"I decided to study in Russia, because from childhood I heard from my family and those who studied in Russia about science, culture, people, history and quality of education in Russia. My dream was to study here. Moreover, in the field of aviation Russia is among world leaders, especially Moscow Aviation Institute," - admitted Kaiss.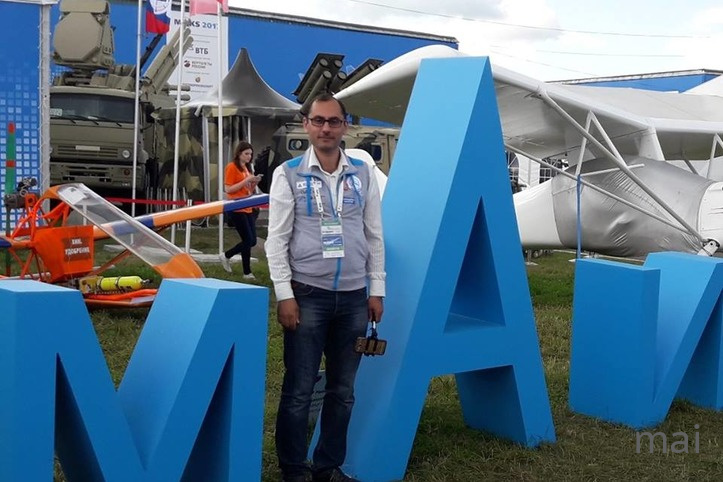 At the XVI International Competition for the History of Aviation and Aeronautics Named after A.F. Mozhaiskiy Kaiss participated as consultant and took part in the evaluation of the schoolchildren works. "I like working with schoolchildren and students, tell them about aviation. So this work was a pleasure to me. I was very glad when my colleague asked me to join the jury of the competition", - noted Kaiss.
Also, Kaiss was recommended by the International Students' Educational Center (ISEC) of MAI as an expert for International Youth Contest Horizon 2100. Young people conducted research, formed scientific hypotheses and generated a sci-fi idea in the field of forecasting the future of the planet and humanity at the turn of 2100. "We chose Kaiss because he is serious, responsible, learn well, knows English and Russian, and also takes an active part in the life of the university," - admitted Elena Baranova, Head of the ISEC. Kaiss evaluated six articles of participants as an expert.
"Participating in both events as an expert brought me a positive and rewarding experience. I learned to develop free thinking in children, helped them speak to the public. In any scientific and cultural activity was and will be the source of civilization and human evolution", - said Kaiss.
Or you can contact us by
+7 (925) 579-7589
phone number using Telegram or WhatsApp application service