MAI in the Spotlight of Prospective Students from Tajikistan
Every year hundreds of young people come from Tajikistan to Russia to get a higher education, and most of them choose technical specialties.
In early April, representatives of MAI International Department visited the Republic of Tajikistan to participate in the annual fair "Russian Education. Dushanbe 2019" and hold the second stage of the International Physics and Mathematics Olympiad of MAI.
More than fifty applicants from Tajikistan took part in the Olympiad. It is worth noting that most of the participants of the Olympiad demonstrated good knowledge. Testing showed that the prospective students coped well with tasks of medium and high level of complexity.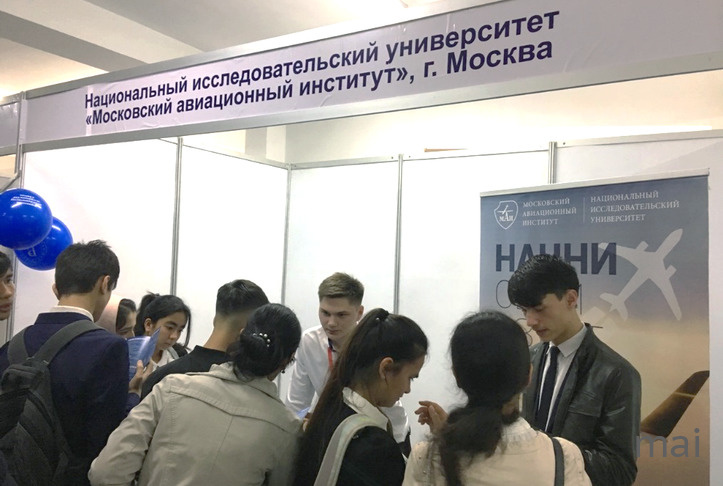 In turn, the fair was surprised by its excitement and the number of participants - about two thousand potential applicants visited it on the opening day. Every year there are more and more participating universities. In 2019, 53 universities from 29 regions of Russia presented their programs. The education fair lasted for three days from April 11 to April 13, 2019 and aroused great interest among high school students from both city and regional schools.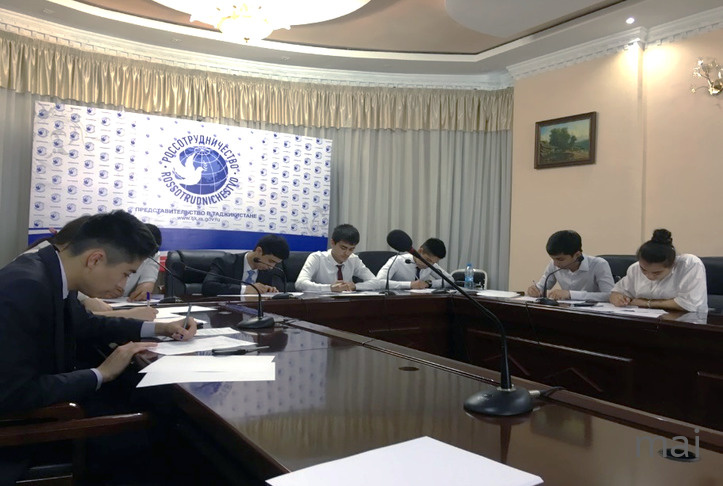 "Despite the fact that it was the first trip to this region, we had experience of recruiting applicants from Tajikistan before. For MAI, it was extremely important to evaluate the market reaction for the formation of further directions on recruitment. We have to admit that we were pleasantly surprised by the demand for our university and we hope that the majority of interested applicants will become students of Moscow Aviation Institute in September," – said Alexander Novikov, a specialist of the international projects department of MAI.
On April 12, the Minister of Education and Science of the Republic Tajikistan, Nuriddin Said, who visited the MAI stand and marked the participation of a technical university of this magnitude with the hope of further close cooperation, both in education and in science.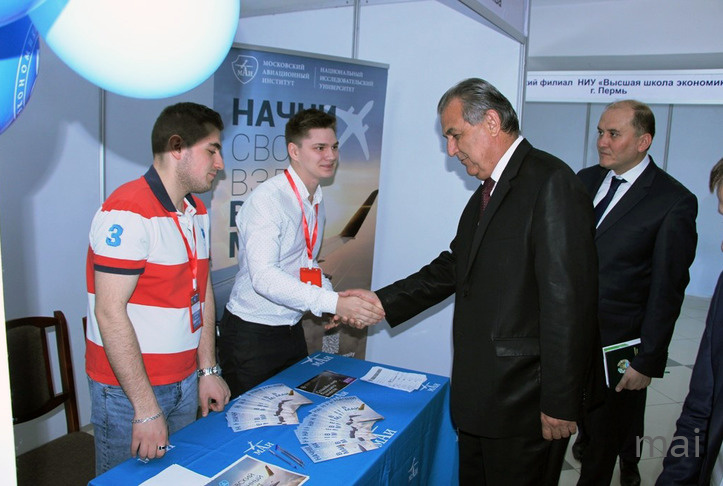 Also during the visit, a meeting with the Head of the Representative Office of Rossotrudnichestvo in the Republic of Tajikistan was held. During the meeting new vectors of development between MAI and the Russian Center for Science and Culture in Dushanbe were considered: for the enrollment of citizens of Tajikistan within the framework of the quota of the Ministry of Science and Higher Education of the Russian Federation
| | |
| --- | --- |
| | International Department of MAI |
Or you can contact us by
+7 (925) 579-7589
phone number using Telegram or WhatsApp application service