MAI at the Moscow International Education Fair
From 10 to 13 April, 2019, in the pavilion No. 75 of the Exhibition of Achievements of National Economy (VDNH), Moscow International Education Fair (MIEF) was held. MAI took an active part in the business and exhibition program of the MIEF.
On April 10, Avetis Asatryan, Director of the Pre-university High School of MAI, took part in the panel discussion "Lifelong Education: the Role and Place of Universities in the System of Continuous Development of Human Capital".
The panelists discussed building effective models of lifelong education for the implementation of the concept of lifelong education, which suggests the possibility of changing the learning paths repeatedly.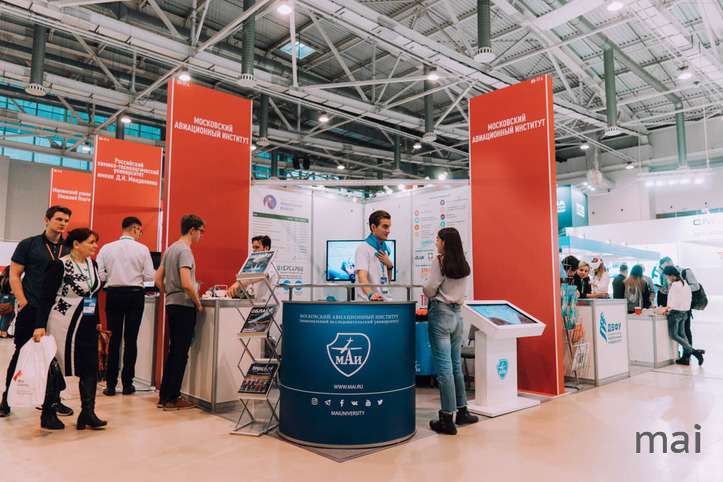 On April 11, in the framework of the MIEF, with the participation of MAI, a round table was held on the problems of higher education development "Education for Business Request: in Search of the University of Dreams". Maria Bulakina, Head of IT Center of MAI, acted there as moderator.
The problem, which was discussed by about 50 participants from different universities of Russia together with business representatives, has been forming over the years, and it is not surprising that business often criticizes high school about its graduates. Universities, understanding their responsibility, do not stand still, and, coming to a direct dialogue, they seek to find ways to overcome the gap that has arisen between the demands of employers and the possibilities of graduates, between business needs and training technologies.
"The outcome of the round table was direct contacts between business and universities, which, as might be expected, will lead to the development of new educational programs, new research laboratories and new business projects in the near future," - commented Maria Bulakina.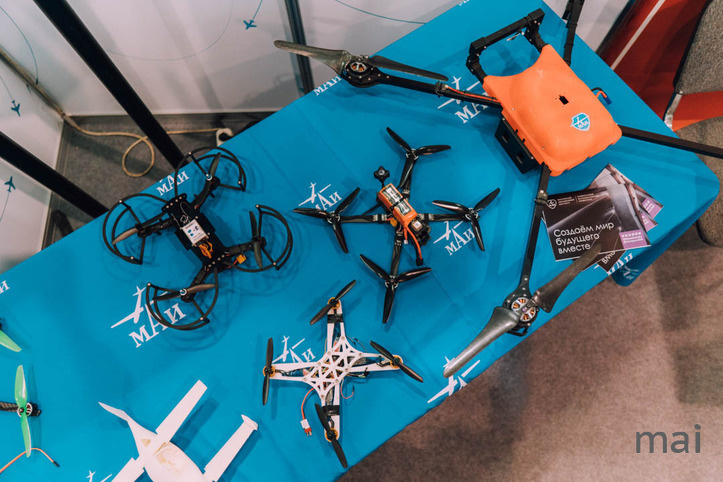 On April 12, Dmitry Kaisin, Head of Directorate for Advanced Educational Programs of MAI, spoke at the MIEF as a moderator of the project session "Additional Education at the University: Why is the U2B Model Laming and the U2C Model Is Not Working?". The session allowed us to identify the problem areas in terms of the implementation of the Additional Education programs and to design an effective model of the university with these segments.
On April 13, the fourth- year student of the President of the Russian Federation scholarship, Elena Martsenyuk, who study at MAI in Computer Science and Computer Engineering program, gave a presentation "Step by Step on the Way to the Dream Job".
Also, during all the days of the MIEF work, the guests were greeted by a unique exhibition of the latest high-tech solutions at the stand of Moscow Aviation Institute, where they could get acquainted with unmanned aerial vehicles and 3D technologies.
Or you can contact us by
+7 (925) 579-7589
phone number using Telegram or WhatsApp application service