Students from Sri Lanka Celebrated the Sinhala & Tamil New Year
On April 14, 2019, students from Sri Lanka celebrated the Sinhala & Tamil New Year, a traditional national festival that marks the beginning of the year. The event brought together more than 70 international students of Moscow universities from Sri Lanka.
The Sinhala & Tamil New Year took place outdoors near MAI dormitory. The main organizers of the event were Moscow Aviation Institute, Moscow Automobile and Road Construction State Technical University (MADI), Pirogov Russian National Research Medical University (RNRMU) and Bauman Moscow State Technical University (BMSTU).
11 Sri Lankan students of MAI participated in the event. Despite the bad weather, students congratulated each other and had fun. The celebrants were playing traditional games, after which was held the award ceremony and winners received gifts.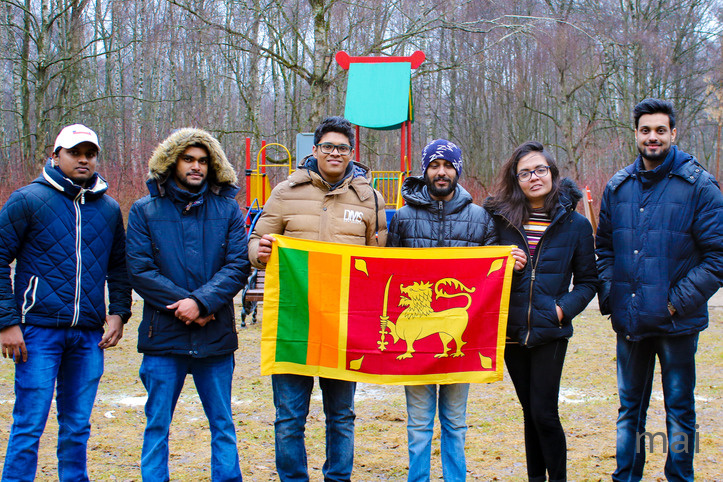 "Celebration here in Moscow went great. The Sinhala & Tamil New Year is celebrated with some traditional and cultural rituals, with specific New Year food. We tried to do the same here. The main difference compared to our home celebration was that we did not celebrate with our families. And the weather conditions is different of course, because in Sri Lanka this day is always sunny. But the rain did not bother us much, we had a great time," - said Dulanjana Kavindu, student of MAI Propulsion Engineering program from Sri Lanka.
Or you can contact us by
+7 (925) 579-7589
phone number using Telegram or WhatsApp application service