MAI and Cosmonaut Training Center Develop Cooperation
A delegation of Moscow Aviation Institute (National Research University) headed by the Rector Mikhail Pogosian visited Gagarin Research & Test Cosmonaut Training Center (GCTC). The purpose of the visit was to discuss opportunities and areas for further cooperation. The main objective of the meeting held in the GCTC was to increase the level of training, conduct joint research and improve the training and bench base.
As an introductory part, for representatives of Moscow Aviation Institute a tour through the technical territory of the GCTC was organized. The simulators of the Russian segment of International Space Station, "Soyuz" spaceship, centrifuges, the "Vykhod-2" simulator were presented to the guests. A the "Gagarin Research & Test Cosmonaut Training Center" they also tried to perform a series of manipulations in gloves for extravehicular activity under pressure in order to understand how cosmonauts work in open space.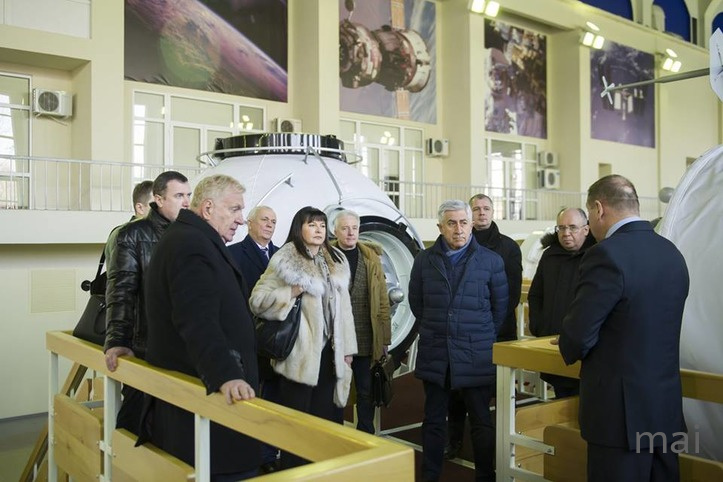 The possibility of more active participation of the GCTC in the process of theoretical and practical training of MAI students was discussed at the meeting. For example, issues about the involvement of the GCTC in the formation of student coursework topics, the participation of representatives of the GCTC in state and certification commissions, and the organization of production practice on the basis of the Cosmonaut Center were considered. Also, the need for selection and training at MAI of applicants for cosmonauts with their subsequent internship at the GCTC was discussed.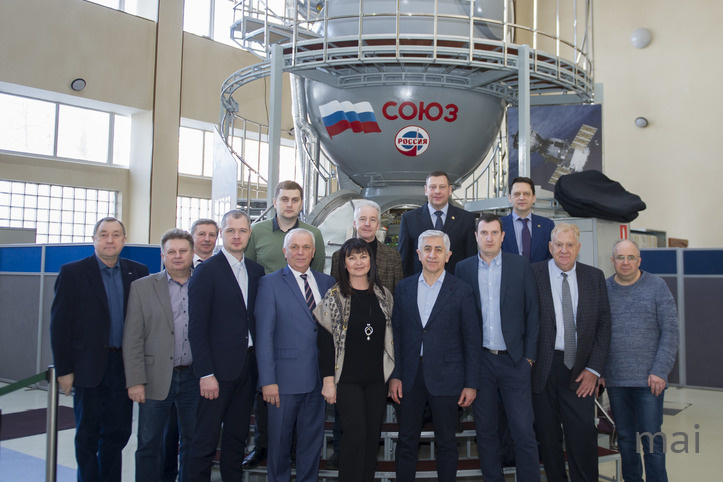 In addition to the standards for teaching students, improving the effectiveness of the system of continuing professional education was negotiated at the meeting. Namely, the possibility of practical training for MAI teaching staff at the GCTC and the advanced training for the Cosmonaut Center staff at the university.
As a result of the meeting, it was decided to establish working groups for the development of a "roadmap" of interaction. MAI is a leader among civilian universities in the number of graduates who have become cosmonaut pilots and specialists in the rocket and space industry. With close cooperation between Gagarin Research & Test Cosmonaut Training Center and Moscow Aviation Institute, potential astronauts will be able to obtain even more professional theoretical training and effectively apply their knowledge in practice.
Or you can contact us by
+7 (925) 579-7589
phone number using Telegram or WhatsApp application service