Amazing Adventures of MAI International Students in Yaropolets
On January 28, 2019, 120 students of MAI came on holiday to recreation and education center of MAI - "Yaropolets". For the first time, 8 international students join the trip.
Yaropolets is a beautiful architectural and historical complex of Chernyshova and Goncharov estates, which was repeatedly visited by Russian poet Alexander Pushkin. It is located near Volokolamsk and since 1959 used as recreation and scientific center for MAI students, graduates and staff.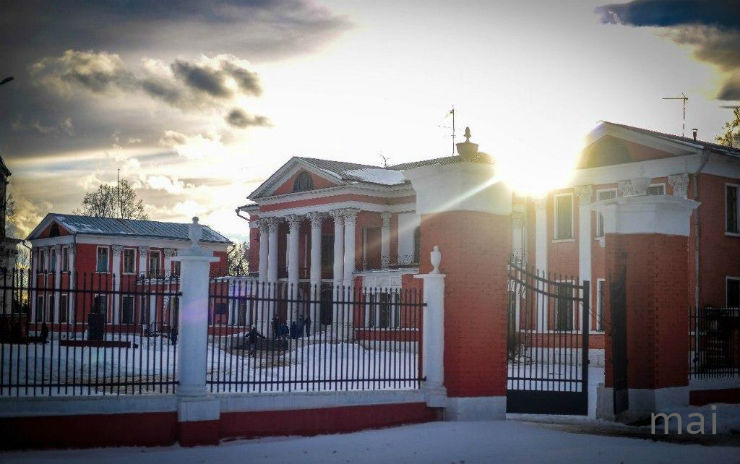 "This year international students, who went to Yaropolets, have such great experience. for the first time. Students were selected according to three criteria: excellent or good grades, good conduct and minimal knowledge of Russian language. The trip is absolutely free for students," – said Alexey Bochenko, specialist of the International Students' Educational Center.
Students are on holiday in Yaropolets for one week. They enjoy an unforgettable magical journey that will give a lot of incredible emotions and leave a pleasant "aftertaste" for a long time.
"To spend a vacation away from your room and Moscow is a great experience cause its a great time to refresh and relieve yourself from the exam pressure and get ready for the upcoming semester. This camp also gives me an opportunity to practice Russian language skills," - noted Takunda Cedric Mubaira, second-year student of the "Aircraft Engineering" program (English-medium).

Students are skating and skiing, riding from snow slides, playing snowballs, taking part in team building courses, walking in wonderful natural surroundings, visiting memorable places of the World War II; in the evening they are watching movies, having parties, playing board games and pool. Students have fun, make friends, learn a lot of new things, enjoy the winter and immerse in an amazing atmosphere of MAI students' community.
"I really like the time I spend in Yaropolets. I feel like I am in a dream, everything is cool. I meet here many other students from different faculties of MAI. This vacation is not only for recreation purposes, but here we also develop teamwork, team spirit and creativity," – said Kaiss Yed, postgraduate student of the Faculty № 1 "Aircraft Engineering".
Visits to Yaropolets for students are traditionally organized in the winter after the midterm exams, as well as on the Cosmonautics day and on the day of launching an artificial satellite of the Earth. To join the trip students must be a member of MAI students' union.
| | |
| --- | --- |
| | Daria Vinogradova (Pr-department) |
Or you can contact us by
+7 (925) 579-7589
phone number using Telegram or WhatsApp application service