The Republic of Kazakhstan has always been one of our top priorities
From December 18 to 22, 2018, the delegation of MAI, headed by Denis Vysokikh, a representative of the InternationalDepartment, paid an official visit to Kazakhstan.

The main purpose of this visit was to increase the number of applicants who receive scholarships from the Ministry of Education and Science of Russia. Foreign citizens who speak Russian can apply for state scholarship and have secondary education.
The official visit of MAI delegation was divided into three stages: Meeting with representatives of Rossotrudnichestvo at the Russian Center for Science and Culture in Astana; Negotiations with the President of JSC "Center for International Programs" Bolashak; holding vocational guidance events with prospective students and their parents at the several partner sites in Astana and Almaty.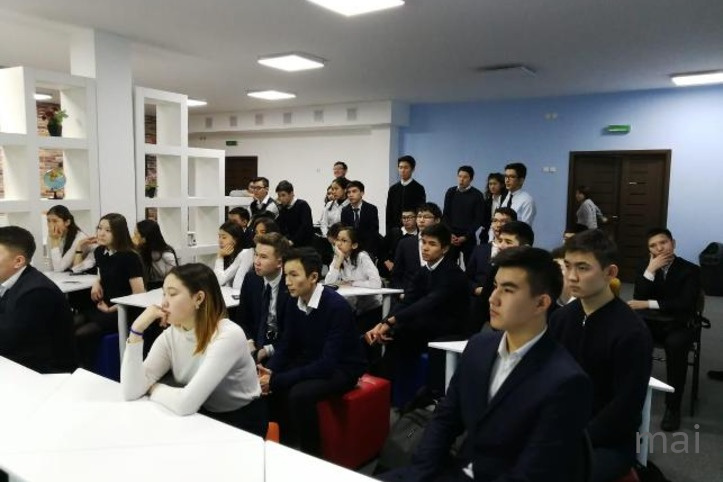 MAI delegation's visit was fruitful: the representatives of Moscow Aviation Institute renewed their partnership and came to a number of agreements on further close cooperation with a number of educational organizations, and also held a number of meetings with applicants, during which prospective students learned all the information about the conditions of admission and study at the university.
"The Republic of Kazakhstan has always been one of our top priority. According to the results of the total admissions of international students in 2018, Kazakhstan ranked second in the number of applicants after China. Considering the high demand for MAI specialities in this region, we plan to strengthen our presence in all areas within the admission campaign of 2019, " - said Denis Vysokikh, Deputy Head of the International Projects of the International Department of MAI.
Currently, 368 students from the Republic of Kazakhstan study at MAI. In April 2019, a number of remote events in the region are to be held: the Olympiad and exams with the participation of representatives of MAI International Department. These events are organized with the aim of facilitating the process of admission to MAI for applicants from Kazakhstan.
Or you can contact us by
+7 (925) 579-7589
phone number using Telegram or WhatsApp application service