Aerospace Engineer from India
Praveen Sankaran was born in Gundur, South India. He plays cricket, does yoga, loves cooking and has a big dream – to explore space. Moscow Aviation Institute has helped him to achieve a great goal!
"When I was at the 11th grade of school I decided to study abroad. But my father recommended me to complete a bachelor's program in India and then do a master's program abroad. I took his advise", - said Praveen Sankaran, the graduate student of Master Degree Program in Spacecraft Engineering at Moscow Aviation Institute (MAI).
After graduating from Bachelor's program in "Mechanical Engineering" in India, among all Russian politechnic universities Praveen chose Moscow Aviation Institute as the next stage of his education. "It was my dad who inspired me to consider Russia. Moscow Aviation Institute is the best university in Russia for Aerospace Engineering. MAI attracted me because of its diversity and the courses it offers in that sphere. I had visited a lot of universities before making my choice, but MAI had stolen my heart. I felt that this was my place. Moscow and Russia are like a bridge between Europe and Asia. I feel very comfortable here. Moscow is a large European metropolis, which I like very much. To my surprise, it was very easy for me to endure the Russian winter", – admitted Praveen, laughing.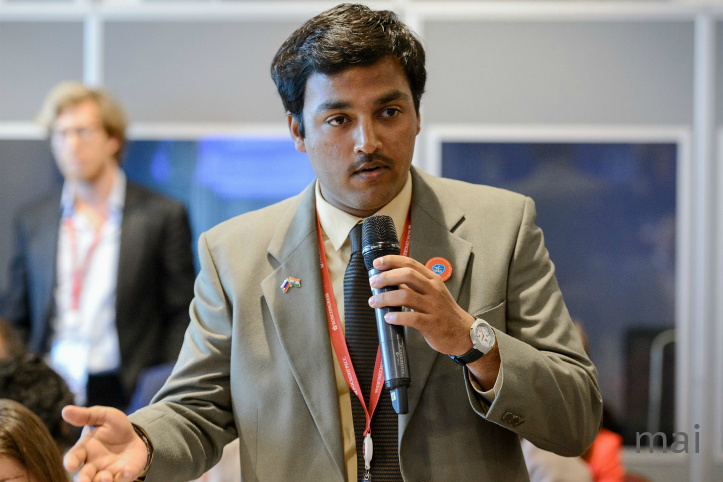 The core of Praveen's research is the structure of satellites and systems engineering in spacecraft. Now Praveen has passed all his final exams and is preparing to present his research paper dedicated to "In orbit servicing of satellites". "My grandfather was a graduate in Physical Science and was the headmaster of his town school. Physics has always been easy for me, and it was my favorite subject at school. Space has always been my great interest. I was really inspired by Dr. A.P.J.Abdul Kalam - India's former president, a prominent scientist, who is often nicknamed as the Missile Man of India. My bachelor's degree was dedicated to general engineering, but I decided that master's training should serve my dream", – said Praveen.
The most exciting and interesting part of study for Praveen is work in the space laboratories of MAI. There you can examine space vehicles and set up experiments. The form of higher education in Russia differs from the educational system in India. In India, you have a clear schedule - classes begin at 9 a.m. and end at 4 p.m. You have a strict curriculum, and if you forget something at the exam, - you will receive a bad grade. The education system is heavily quantitative. But here in MAI Praveen got to choose the exam dates, and if he felt that he was not ready for the exam, he could ask the professor for extension.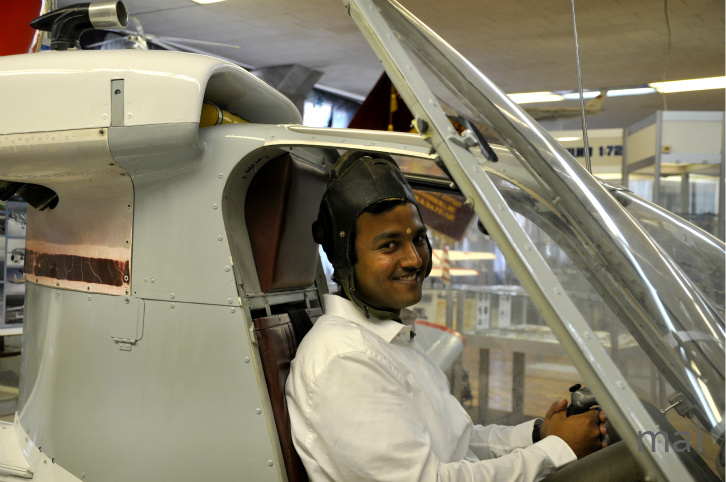 During his studies at MAI, Praveen has creative freedom, good grades and an opportunity to undertake in-depth study of the subject of his research with the help of his scientific supervisor, Valery Panasenkov, whom Praveen admires the most. "MAI has given me deep knowledge in the field of spacecrafts engineering, improved my knowledge of physics and allowed to meet highly qualified specialists in the field of aerospace engineering, and to make good friends. I got a chance to use the great experience of the Soviet and contemporary Russian space program. I have never regretted my choice!", - said Praveen.
Praveen is not afraid to challenge the world. In addition to the fact that he came to study in a foreign country, last year he jumped with a parachute from a height of 4000 meters, and in May 2018 led a group of international students at the XXII St. Petersburg International Economic Forum (SPIEF). He presented a report on "The Role of Green Economy in the Integration of Greater Eurasia" – a joint research paper of his team. How did he get to the Forum? When Praveen was studying for the bachelor's program in India, he took an active part in international youth forums and was so successful that organizer started to invite him to give speeches at the greatest international events. After SPIEF 2018, Russian Engineering Union invited Praveen to participate in the Seventh International Youth Industrial Forum "Engineers of the Future 2018" in Ulyanovsk Region.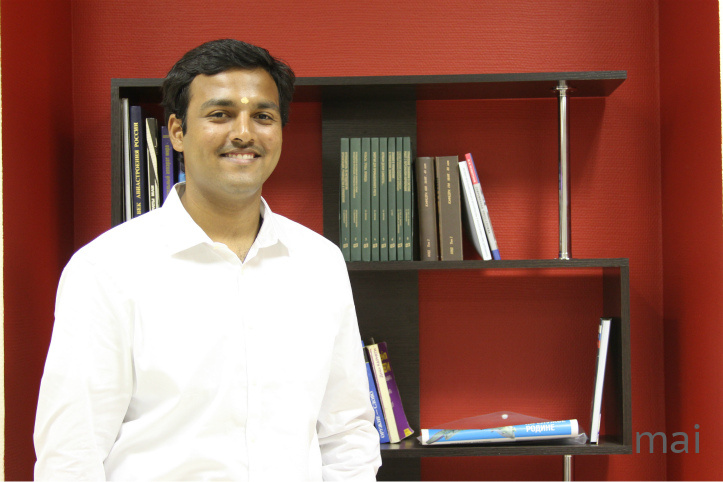 "You should not be afraid to follow your dreams. It is very important to be an open-minded person and take an interest in everything around. You should be motivated and have a goal which you must pursue. If there is no opportunity, try to create one. If a door is closed, knock it open or even bang it open. There is no use in crying that the door is locked. The International Department of MAI will always help you if you have a problem, the staff is very friendly and treats every international student with understanding like a member of the family", - said Praveen to the future students.
Praveen Sankaran plans to present his research paper successfully and receive a Master's degree. In the future, he would like to work for 2-3 years and then to start his PhD training. In MAI, of course. And maybe one day he will become a professor at his favorite university – Moscow Aviation Institute. Good luck, Praveen. We believe that all of your dreams will come true!
Don´t miss your chance and catch the dream – enter Moscow Aviation Institute! Which program – is your choice!