A Man with Many Dreams
Pamod Wickramanayaka is a MAI Bachelor's degree student from Sri Lanka. He studies Control Systems and Computer Science in Engineering. He told us why he decided to become and engineer and study at Moscow Aviation Institute.
Hi, Pamod! Why did you decide to become an engineer?
I wanted to study rocket, missile and aircraft control systems from a long time ago due to a goal I had since my childhood. I've always wanted an adventurous life and I am really good in programming so I decided to pick this path which has a lot of opportunities for me. I have new innovative ideas and concepts in mind regarding this field which I would like to present in the future. These are the reasons why I decided to be an Engineer in the field of Aircraft Control Systems.
Why did you decide to come to Russia and enter MAI? Where did you find out about the university?
It was a dream since my childhood to come to Russia and study there, because I saw Russia on TV many times in Sri Lanka. I always wanted to go to Russia to feel the snow as shown on TV, because we do not have winter in Sri Lanka. I always wanted to see bears in Kamchatka with my own eyes, wanted to travel through the Trans-Siberian Railway all the way from Moscow to Vladivostok, wanted to visit the Venice of the North - Saint Petersburg, embrace that beauty of the city and furthermore I' ve always wanted to see the Northern lights in Murmansk. I have already achieved half of my dreams, and I look forward to complete rest of them in the near future. I decided to join MAI because of another dream I have - to become the person who I always wanted to become: an Engineer in the field of Aircraft Control Systems. I heard about MAI from my previous university MADI where i studied Russian for 8 months.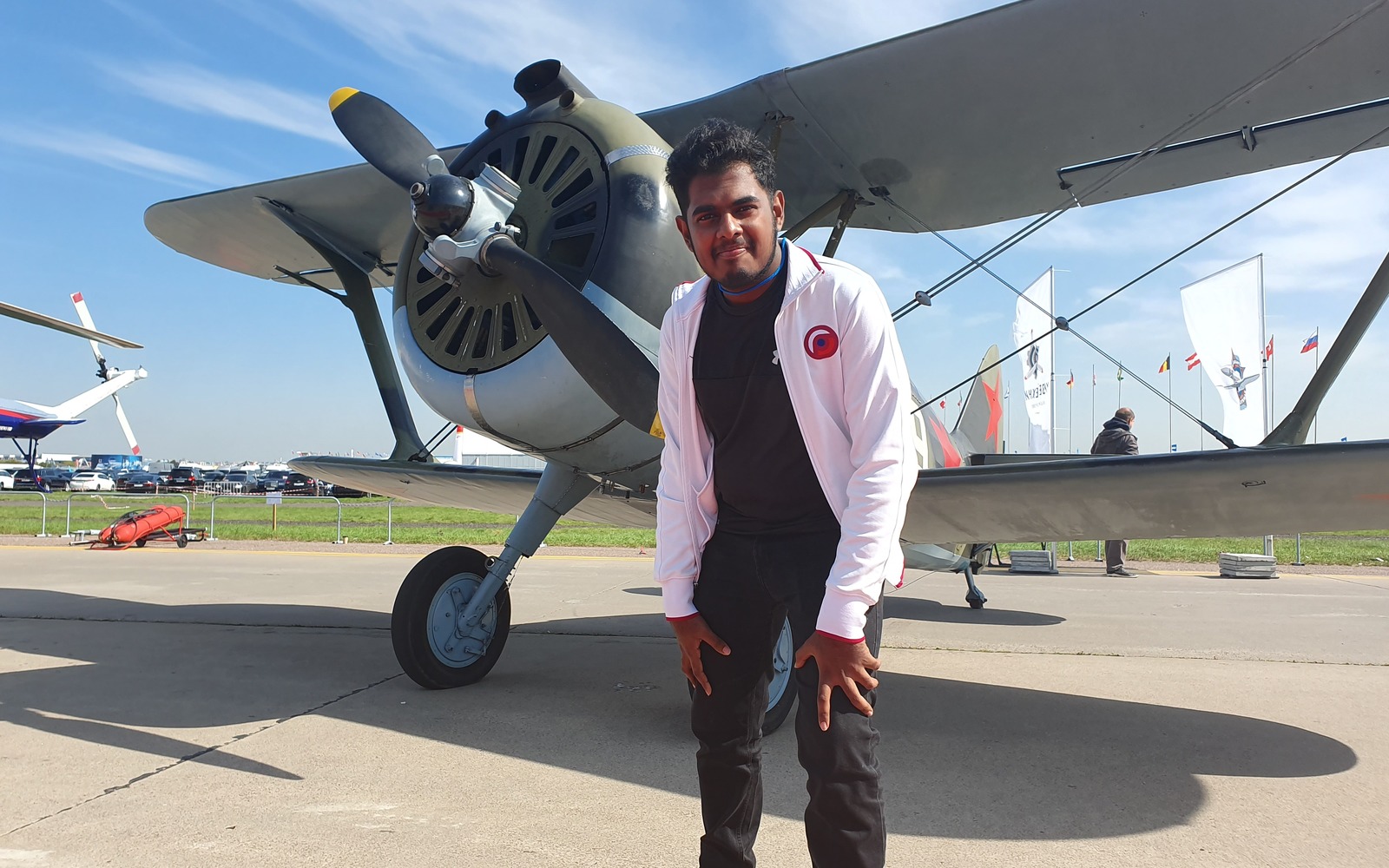 How do you find to study here? What pros and cons do you see?
I see a lot of opportunities at MAI. MAI has its own design bureau. MAI engineers even make their own aircraft. For example, a MAI Sh-Tandem ground attack aircraft which was built in 1938 before the World War II, which was a tandem wing design to keep the aircraft stable and to generate more lift during horizontal flight; a MAI-407 four-seater plane designed by the same bureau. MAI has a lot of connections with various companies such as MiG, Tupolev, Sukhoi, Vympel and many more. MAI even has its own aerodrome as university facility in Moscow region. I see a lot of pros than cons in MAI. That was one of the reasons I chose to study here.
Do you have a favourite teacher at MAI?
Every teacher was the best in their job all of them were my favourites.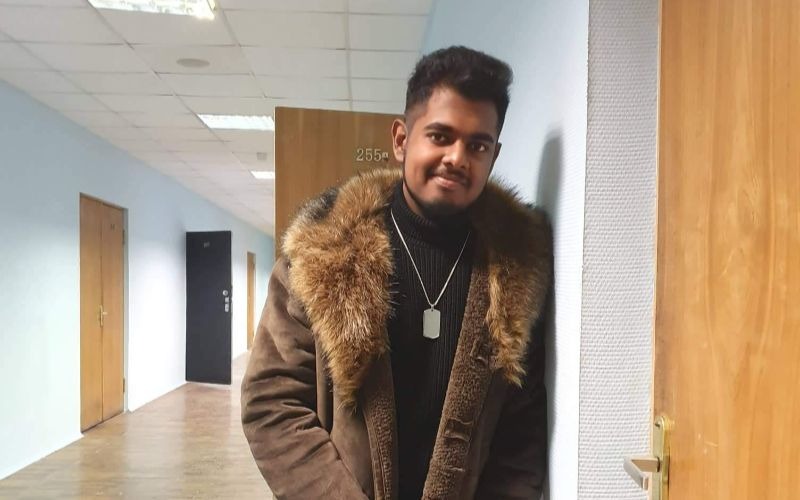 What are your favourite subjects?
History is my favourite subject because I love Russian history. Systems of Analytical execution is another one because I learned programming in Matlab by this particular subject.
Are you engaged in any extracurricular activities at MAI?
Yes, I play soccer. We plan to make an international team like MAI international rugby team to take part in the competitions. Sometimes I participate in the university events. For example, I represented Sri Lanka at the MAI Cultural Festival. It was really fun.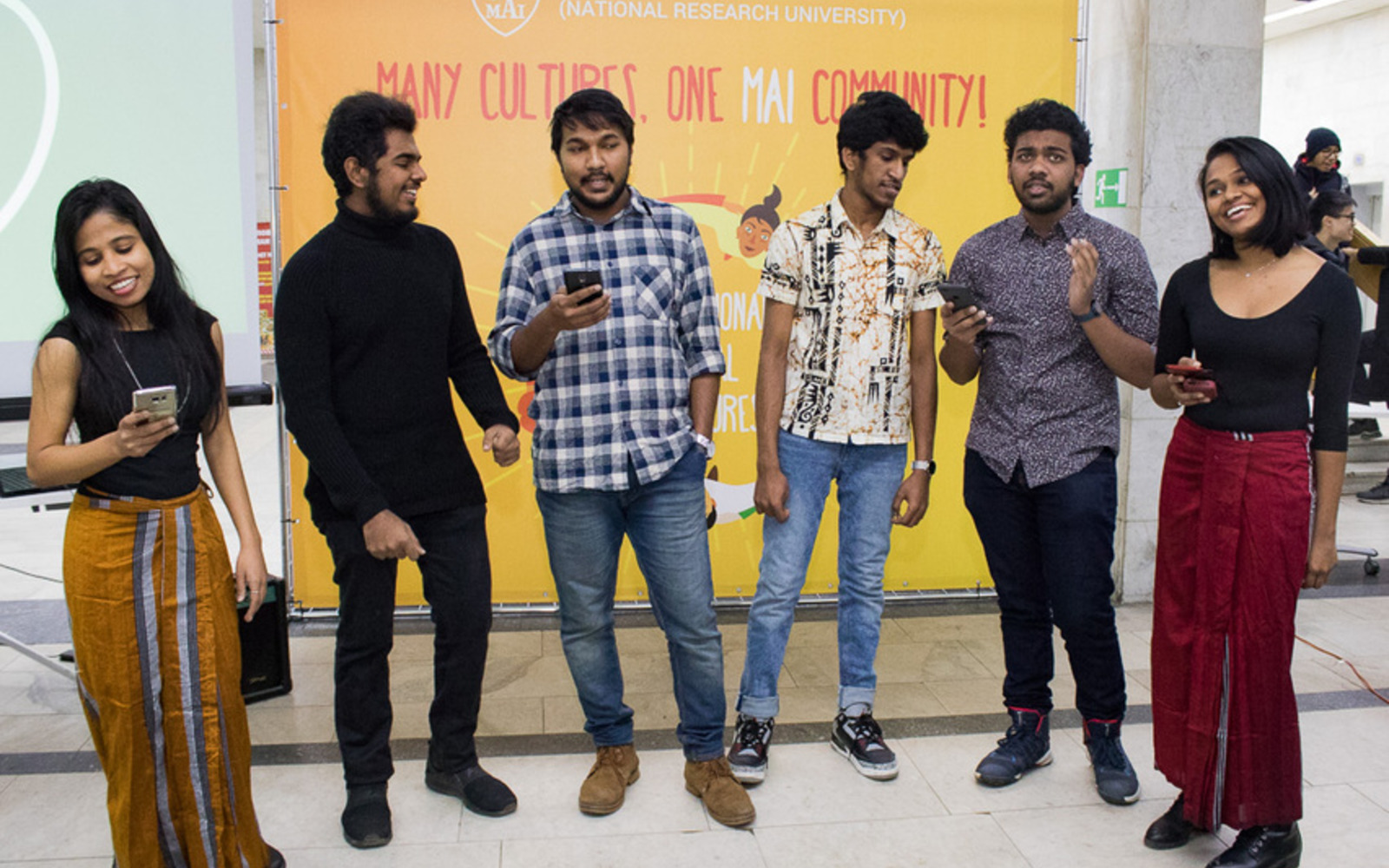 Do you have your favourite places on campus, in Moscow?
In Moscow my favourite places are the Kremlin, the Gorky Park and VDNH.
Tell us please about the most memorable moments of your student life.
The most memorable moment of my student life was the excursion to International Aviation and Space Salon MAKS in 2019. It was amazing. The first time i saw the Pugachaev's cobra maneuver with my own eyes which were performed by two Russian pilots on "Sukhoi" Su-57 5th generation stealth fighter aircraft. It was an amazing show! I am so glad I done it there, learned new things about aircraft, and I was the representative for the company "Global Defence Mart" in Moscow.
What skills do you gain at MAI?
Many, but most importantly I managed to improve my programming skills.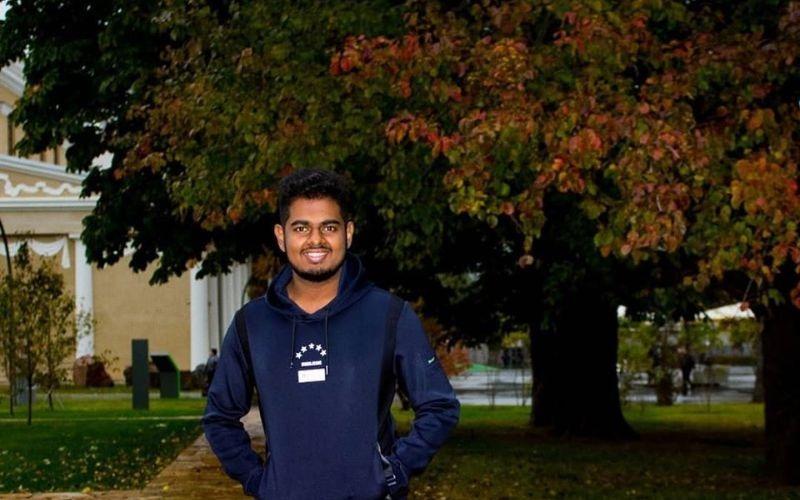 Which hobbies do you have?
I like to play and develop video games as a hobby. I would normally go out for a walk in the parks of Moscow on my free time.
What are your plans for the future after graduation from MAI?
After graduation I wish to work here in Russia as my country does not have any companies where they build aircraft. So my only hope is here in Russia. And Russia is like my second home now.
What advice can you give MAI prospective students?
MAI is a place where dreams come true, 160000 specialists and 23 astronauts will agree with me, so do not lose hope. Sometimes it may be tough, so never give up because when the going gets tough the tough gets going. Learn to drive your dreams with MAI, and one day you will fly with MAI.