Space Semester of an Exchange Student from Germany
Emma is 22, and she is a student of Technical University of Munich (TUM). She came to MAI to study Spacecraft Engineering for one autumn-winter semester as an exchange student. This was made possible thanks to an agreement on an academic mobility program concluded between two universities. We interviewed Emma to find out about her choice to spend six months in Russia and MAI.
So, Emma, you came to MAI from Germany. Is it your homeland?
Not quite. I'm from Italy, actually. I live in a small city near Vicenza. I studied the at the secondary school there, and then I went back to Germany to apply to the university. Now I live in Munich.
Why did you decide to study in Germany?
I decided to study there because I wanted to do more European experience. In the European Union it is always really discussed if there is a European feeling or not. I wanted to try to be not Italian, not German but European. This was a big factor for me to decide to study outside Italy. I selected Germany because I already knew some German before. I was born in Germany, actually, but my parents are Italian. They used to live there and then they went back to Italy. I live all my life in Italy, but Germany always stayed a little bit like my home town or country. I was 5 years old when I left, that's why I already knew some German. I decided to study more German, and then go to the university there. Two main reasons, I would say: do something European and go back to a place that was once a home for me.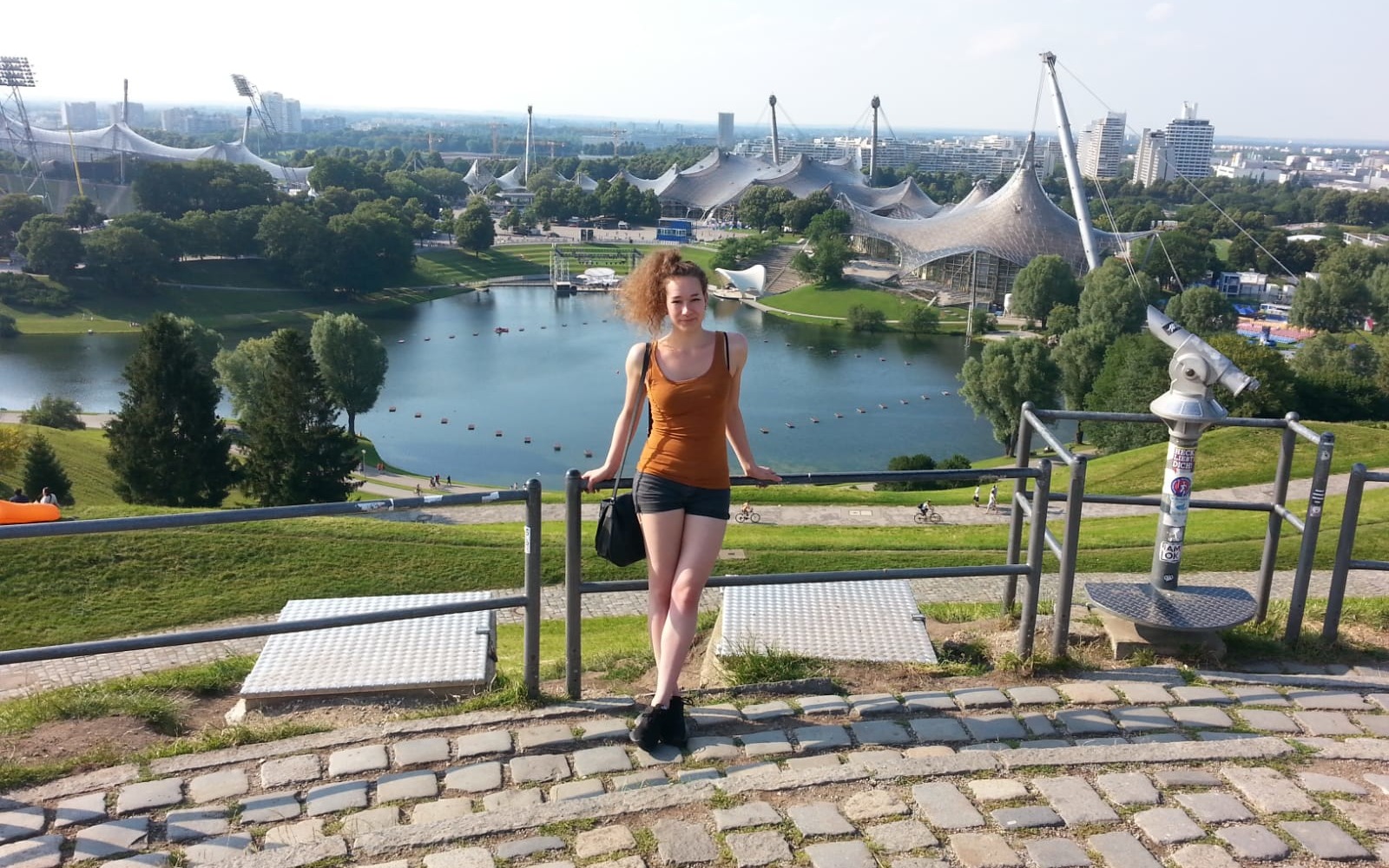 Did you live in Munich until 5 years old?
No, I lived in Berlin. I wouldn't say it is a German city. It is really an international one. I really liked the city because there are so much going on. Never sleeping, so much new every time. But I wanted to do something German, and I think Munich is more German. The problem with Berlin is when too much is going on you cannot study, you have to do something outside, you know. Munich is a really nice city. You can live well, but it's quite, so you can take a chance to study. It is great in winter because there is snow, great in summer because it is really hot. I think a little bit like Moscow. Not so cold.
What do you study at the Technical University of Munich?
I study Electronical Engineering at the Master's degree program, so not quite what I am doing at MAI, because here I am doing Aerospace, which is more in my personal interest. It is why I've chosen to come to this university.
I see. And what was your undergraduate program dedicated to?
My Bachelor's degree was actually dedicated to high tension. It means I reversed a gas, which is used for high-tension insulation switchers. It is a new gas studied because it has a lower environmental impact. The gas which is used now for insulation is not good for environment and this is why we are searching for new gases for high-tension insulation.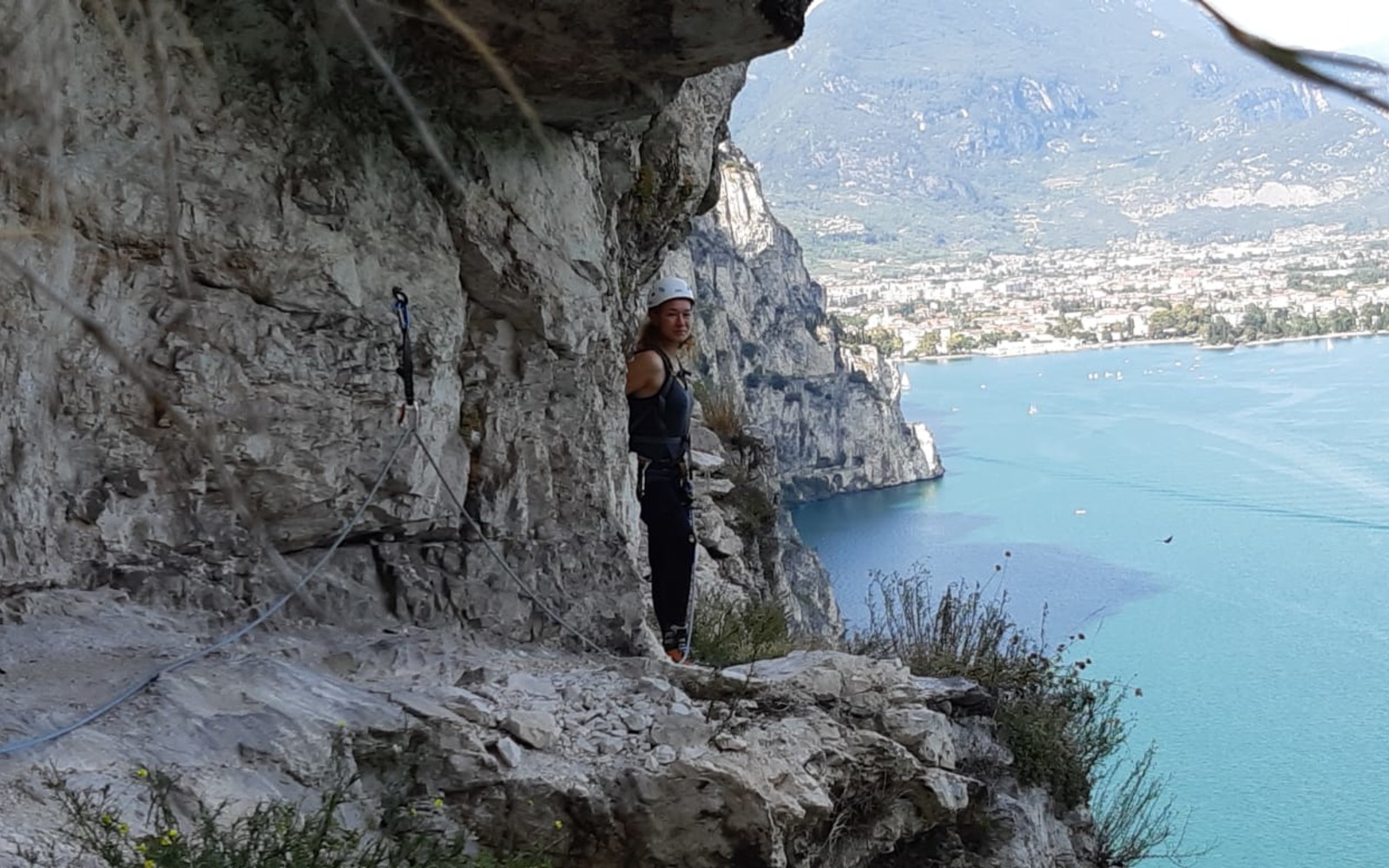 Did you finish you Bachelor's degree at Munich university? And you continue your study at alma-mater?
Yes, exactly.
How did you decide to study in Russia, at Moscow Aviation Institute?
I was always interested in Russia as a country. I find its history and culture interesting. At TUM, I had an opportunity to study abroad for one semester at the university in Russia, to have the opportunity to contact with the local people. I decided to take this opportunity. I was interested in Moscow Aviation Institute because of aviation, of course. For me aerospace is something that always fascinated me, but not so easy to study abroad. In Europe, we do not have so much a culture of aerospace as you have here, because you had all these breathtaking space programs in your history. I decided to do something more in this direction, so I think this was the best decision.
What does inspire you the most in spacecraft engineering?
I think the feeling that…it sounds a little bit poetic, but actually that we are just humans, people from Earth and not people from exact country. It is a concept I really like. I like also this optimisation thinking because when you are in space you have to optimise everything, you cannot bring a lot of things with you. You have to recycle a lot, you have to really think about the best way to do everything. Here on Earth, you do not have to do it, but it's convenient to do it, because of not using too much resources. It's really just thinking of what is the best solution for everything which is a really good thing for us on Earth too. And, of course, because I am really fascinated by space. I'm interested in space, and I want to know more about it.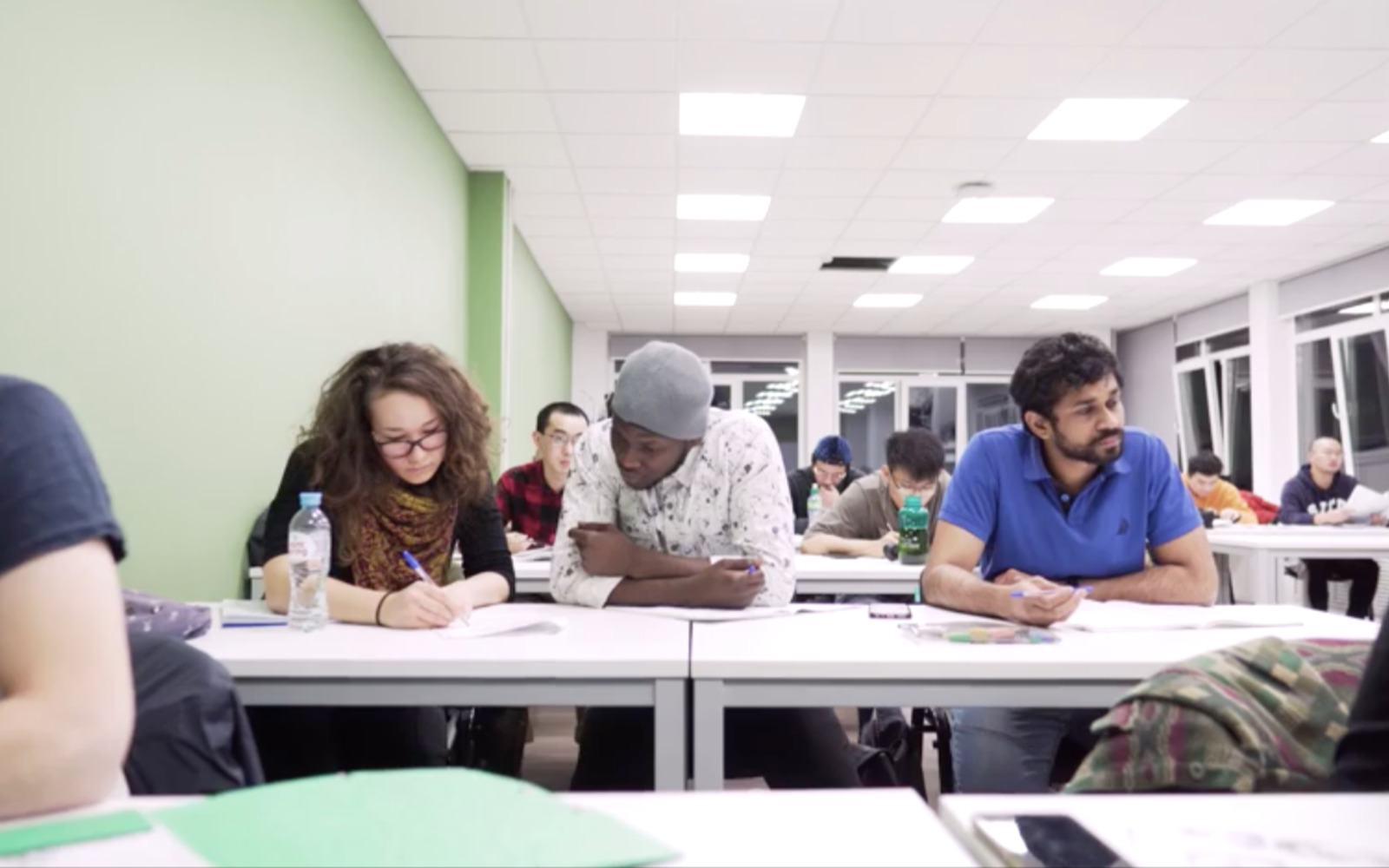 What subjects do you study here at MAI?
I study theory of spacecraft moving, I do spaceflight theory, system engineering, assign seminar and I do a project with the professor. And I take a course of Russian.
Do you know some Russian words now?
I'm learning, just learning. To study Russian was my decision.
Do you have training in your group of students who also came here for a semester or you are with others who study aerospace engineering?
Usually I am with a group which is for 6 months here. Other international students are staying longer, but with these other people who stay here for 6 months, we are doing all the same classes.
How many classes do you have per week?
Per week… I would say more or less 2 classes per day. In my spare time if the weather is nice, I go out and see something in Moscow. Or we do some things with the other exchange students. We are doing quite a lot together. I like to do some workout, exercises or I really like watching films. My favourite movie is Kubrick's 2001: A Space Odyssey.
How do you find Interstellar in terms of physics?
Actually, it was OK. From the science side. I mean there were a lot of theory but it was quite OK it is science fiction. I think that a problem with the movie was the script. The dialogues were like "What are they talking about?" I think they tried to do a good science fiction movie but they forgot they were making a movie too. So sometimes it doesn't really make sense what are they doing. But it is still a good movie.
Thanks for the review. Returning to our topic, will you have exams here in Russia or in Germany when you come back?
No, I will pass them here, in Russia. Since I'm studying something a little bit else we do not have these exactly exams on my faculty in Germany.
What will you do after graduation?
I suppose, I will find a job in Germany. I think for the start it is the best solution. Germany, especially Munich, has a lot of work for engineering. I think I would stay there for some years and then decide what to do: stay there or go back to Italy or going somewhere else. Who knows?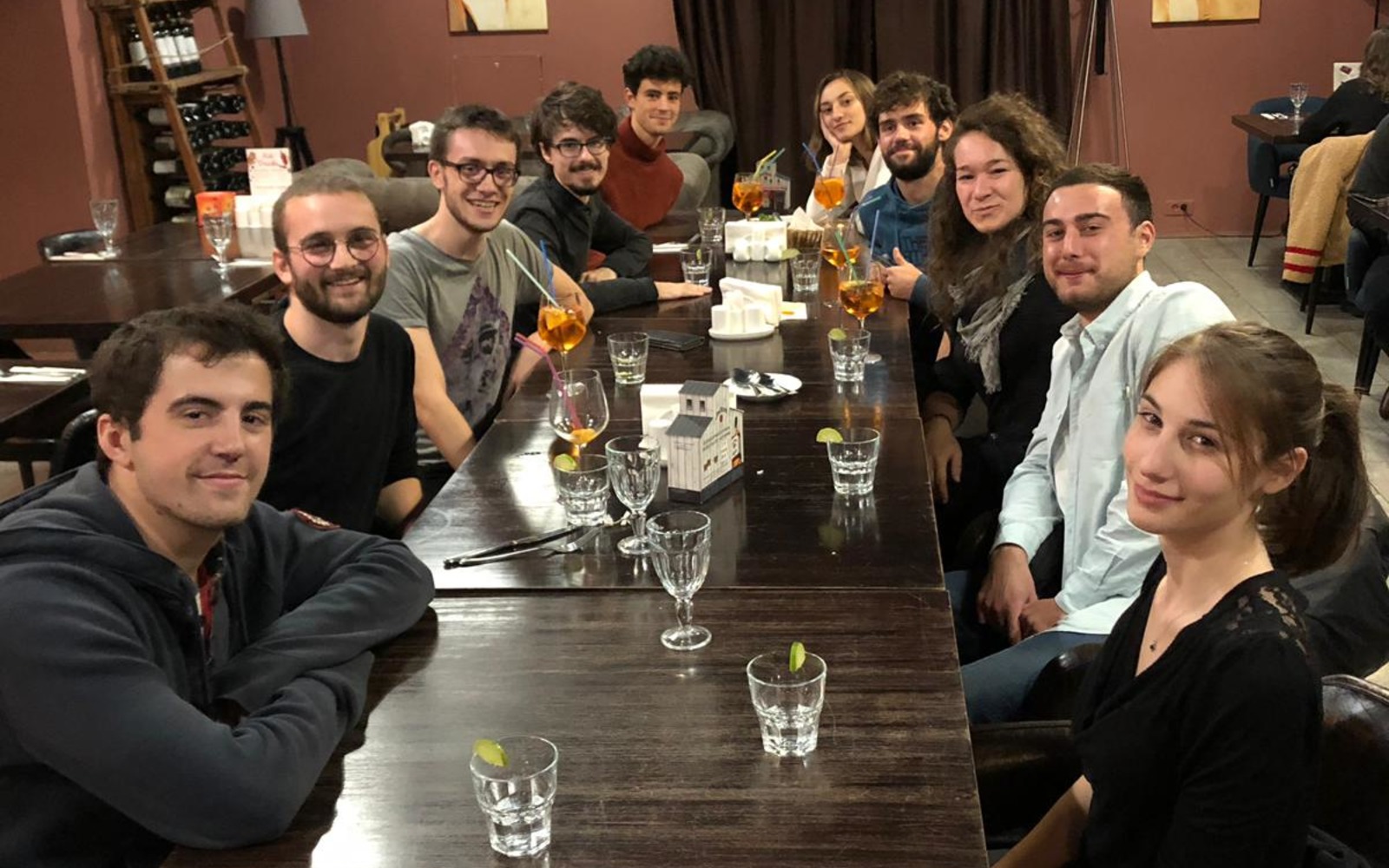 By the way, how do you find Germany and Russia after Italy?
Everything is OK except maybe food sometimes, but the rest is always OK. I actually enjoy Russian food. I like to try new one every time. I tried Russian pancakes ("bliny"), of course. I find them cool. I started eating meat again. I used to be a vegetarian, but now no more. I come here and want to enjoy all the food. I have to say it is a really good meat here. Then I tried syrnyky (Russian curd pancakes) and it's really good too.
Have you visited other Russian cities except Moscow?
Not yet. I wanted to go to Saint Petersburg but I think I will go after the exams. And I wanted to do these weeks maybe something with the Golden Ring (historical cities around Moscow). Other people told me that Tula is a really nice city. I have never been there.
Great plans! How do you find Moscow in general?
Moscow is an enormous city. It is so huge and impressive. You have the feeling it was not build for humans sometimes, especially at the beginning when you come here. It's really big and needed places sometimes are really far from each other. Of course, it is really beautiful. I like Moscow because it is a big city, but I have the feeling that you can really read its history. It's not like something was built in a certain moment. You can really see all the styles of different years. One above the other. So, I really like this perspective.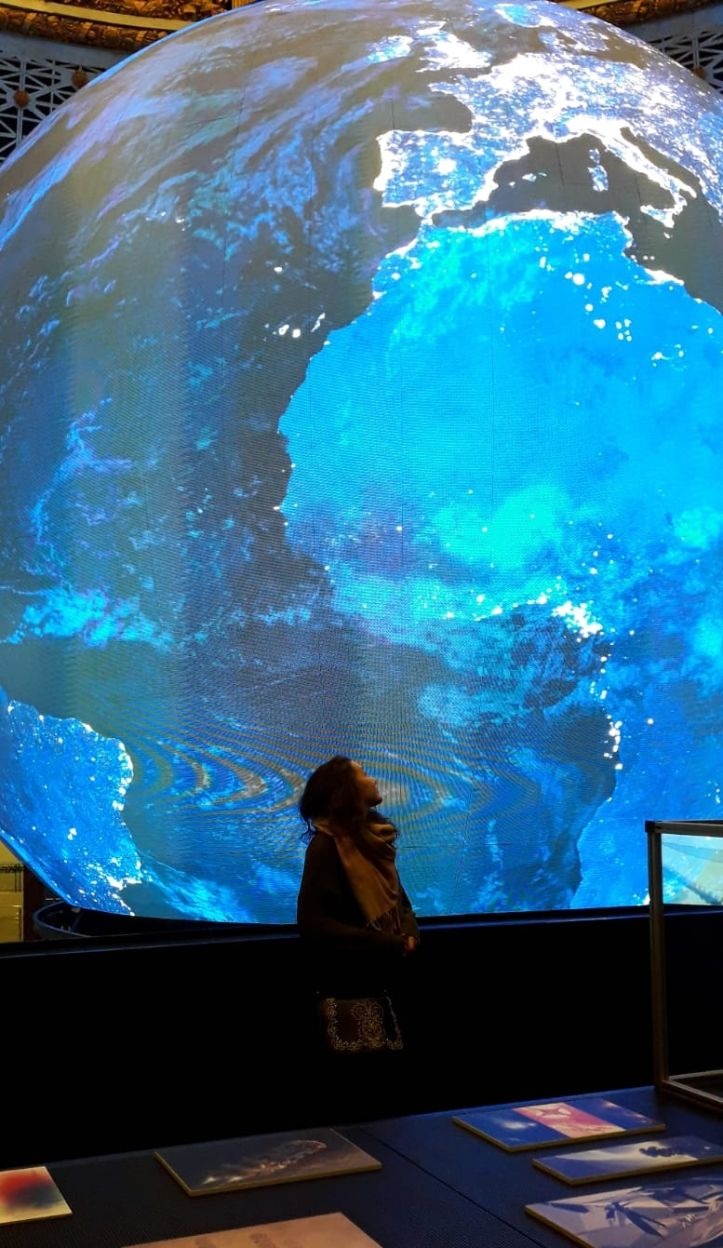 What places have you visited in Moscow?
I've seen quite a lot. Not so many museum yet, because the weather was nice so you can stay outside. The first things I visited were, of course, the Red Square and the cathedral there. I visited VDNH and Izmailovo park. Two cosmonautics museums, both of them were really nice. Then I went to another park, was more in the South, Kolomenskoe. There is a really nice church. When you are here as a foreign student you do not want to stay studying all the time.
What difficulties do you usually meet here in Russia?
I would say the biggest difficulty is, of course, that not so many people speak English. But it is all. At the beginning, it was very hard. Now it is OK for me. When you go and buy something. Like in supermarket it is always the same, they ask. "Zdravstvuite. Vam nuzhen paket?" (Hello! Do you need a bag?) And then "karta magazina" (Your shop discount card). After 2 months, you can do it without problems. Usually when you tell people you cannot speak Russian, they accept it without problems, try to help you.
Thank you very much for our talk, Emma.
You are welcome.
MAI offers senior students direct internships at leading world universities. The entire list can be viewed here.