First Graduate of MAI-SJTU Master's Degree Program
Gao Xiang became one of the first graduates of joint Master's degree program between MAI and Shanghai Jiao Tong University (SJTU). Students of his intake graduated from MAI in summer 2019 and received MAI diploma. The last step for them is to defend thesis in China and successfully become graduates of double degree program.
The joint educational program was launched in 2017, when Moscow Aviation Institute together with Shanghai Jiao Tong University signed a treaty establishing targeted corporate Master's degree program with the aim of creating a personnel reserve for the Russian-Chinese project of wide-body long-range aircraft CR939. The first year of study students spent in Shanghai, the second - in Moscow, and the last half year in Shanghai again. For now there are three intakes of 2017, 2018 and 2019 for the program.
Gao Xiang told us about his life during the last two years and his impression about Russia and MAI-SJTU joint program.
Start in China
Gao was born in Anhui, a landlocked province in Eastern China, not far from Shanghai. According to Gao, a choice of profession in China is not only your own decision. You have only two choices. The first one is to receive applied, technical specialty like engineering, the second one is to study humanities like economy or literature. "So, the truth is that most boys want to choose the first way. They choose to be an engineer," - said Gao.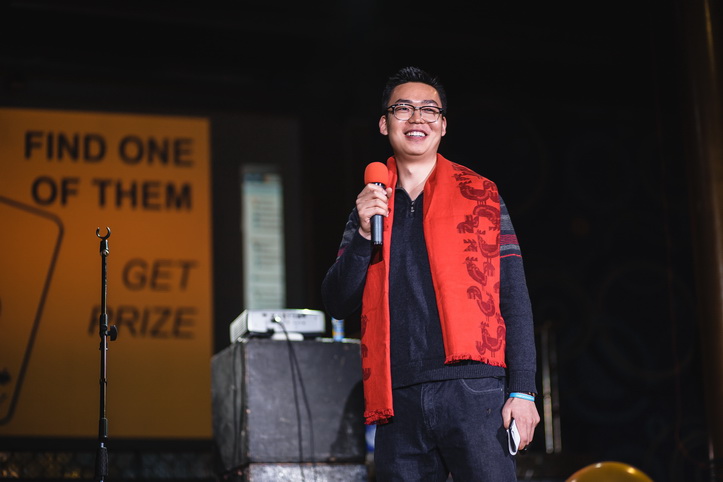 He studied Automation in Dalian Jiao Tong University and graduated from Bachelor's degree program in 2017. "With the diploma of electronic engineer you can find a job everywhere because it's very useful and common in China," - admitted Gao.
After receiving a bachelor's degree, Gao decided to continue his education and enter master's program. His choice fell on one of the top Chinese universities - Shanghai Jiao Tong University. "SJTU is a high level university in China and world, and I decided to study there Automation as a graduate student. But when I was applying, I heard about a fresh joint program between aerospace university in Russia, Moscow Aviation Institute, and SJTU. I learned a lot about the program, looked through the modules and made a life-changing decision - to enter. I chose to study Product Lifecycle Management Technologies in Designing Modern Aircraft. In my opinion, this speciality is much better, because in the future I do not want to be an ordinary engineer who just sits in front of computer, but to be a manager that is more interesting and suitable for me. It's also good experience to go abroad, Moscow is a marvelous city, so why not? Parents, friends and classmates were very proud of me because I was going to study for a year in Russia," - recalled Gao.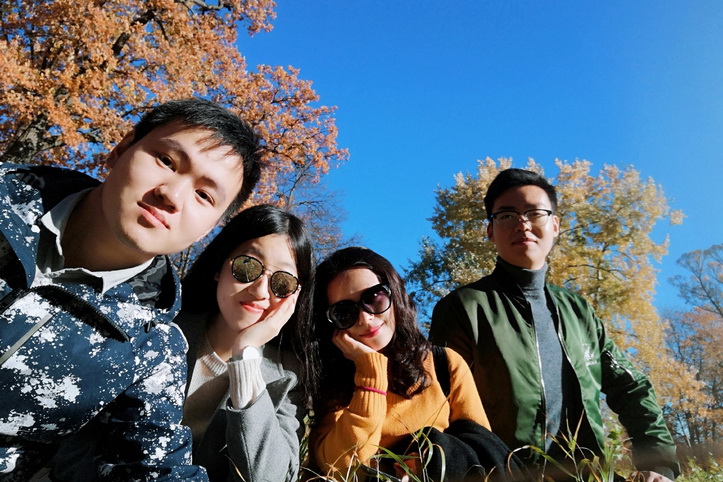 Since Gao's marks were excellent, his training at MAI-SJTU program was sponsored by the Chinese government. By the way, to enter the program you should know English well and have an engineering background.
In September 2017, the first year of joint program began. Russian students came to Shanghai Jiao Tong University. Gao was for them not only a classmate, but also an assistant: he was a volunteer who worked with international students.
"We studied, did activities, gave marvelous performances together. We spoke English, but learned Chinese and Russian from each other. Moreover, we had cultural days: Chinese and Russian students showed many features of their cultures, told about customs. When we were in China we celebrated Chinese and Russian New Year together, the same we did in Moscow," - recalled Gao.
Russian Adventures
After the year in China, Gao came to Russia, to study in Moscow Aviation Institute. Gao was selected to be a senior student of Chinese students.
"We had many lectures and seminars from Monday to Saturday. After each lectures we made homework in a group. We, Russian and Chinese students, worked together, and it was very interesting," - said Gao. Students of MAI-SJTU program studied three areas: "Product Lifecycle Management Technologies in Designing Modern Aircraft", "Design of Aircraft Structures from Polymer Composite Materials" and "Propulsion Engineering".
During the stay in Russia, students of MAI-SJTU program not only study the aviation engineering on campus, but also participated in scientific conference "Gagarin's Readings", visited different aerospace museums, traveled to Saint Petersburg, had a BBQ party in the country and an engineering intensive course, which was held near Black Sea.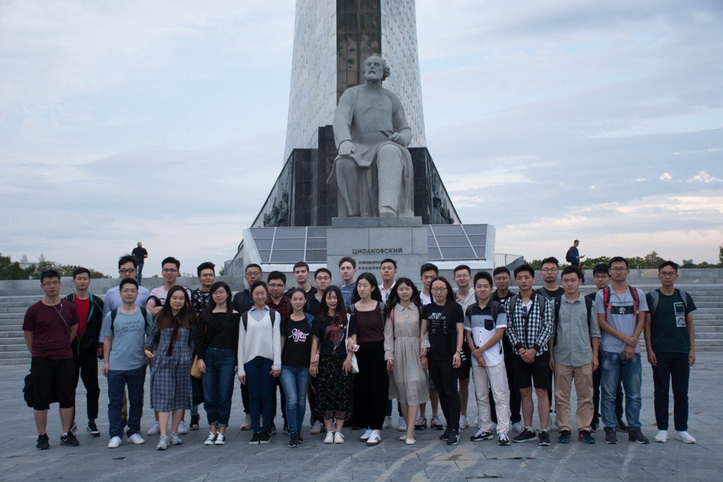 For Gao and Chinese students stay in Russia was interesting and unusual also because of some differences in food and weather. "I think Russian food is normal, but I guess it is more spicy. We cooked every day in the dormitory, or eat outside,"- said Gao. The weather was challenging too for students from Shanghai, very eastern point of China, where the average temperature in winter is -3 °C. "Our winter in Moscow was very snowy, without much sunshine, and the day was very short, but I still love it. We enjoyed winter and played many games. And the heating was really great!" - admitted Gao.
But what impressed the Chinese student the most is Russian culture."I enjoy ballet very much. I have some good Russian friends who invited me to Bolshoi Theatre. There we watched the Swan Lake by Pyotr Ilyich Tchaikovsky. It was amazing experience. I have never watched it. Everyone knows that ballet is the most wonderful in Russia. In my childhood, I only dreamed to see such marvelous performance. When I saw it live, I was really impressed,"- said Gao.
Final Thesis
The theme of Gao's thesis is "Supplier Evaluation and Selection of Aviation Industry Based on Gray Relational Analysis and Analytic Hierarchy Process". In front of degree commision Gao defended his scientific work and received excellent mark. Now he is proud to call himself a graduate of Moscow Aviation Institute. The last step is to defend the degree work in China, that will be held in December 2019 - January 2020.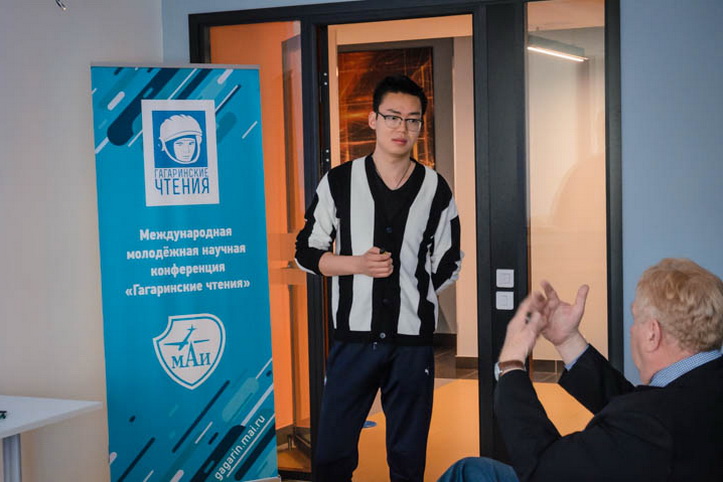 "My thesis work is pretty practical and also some kind of complex. According to one of professors, my work is pretty comprehensive, gives pretty much guidance and support to continue the significant work on the CR929 project, which is now on the stage of evaluating and selecting suppliers," - said Gao.
Learning is not the only passion of Gao, he also has an extraordinary hobby. He makes flowers of paper. Each work is very complex and made in 4 hours. "The last rose I started 3 week ago, I would like to present it to my Mum. But right now I'm not near her, so after I return to China, my Mum will come to airport to pick me up and I will present it to her," - said Gao.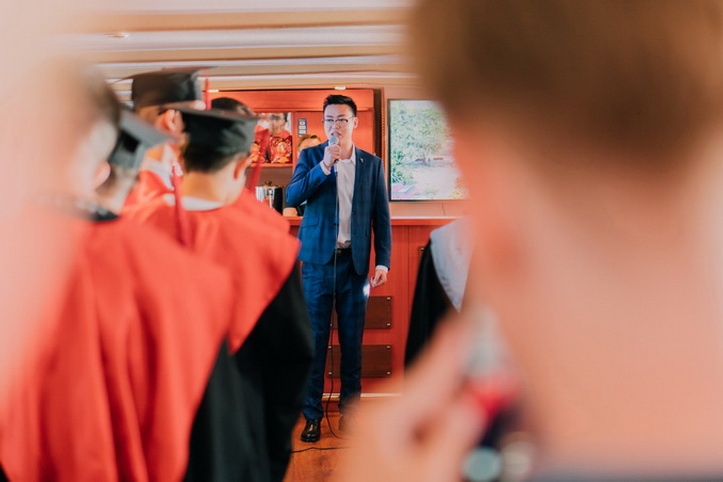 The year in Russia is over. And the Master's degree program is almost finished. "For me this program was challenging, but amazing. The level of our English has risen, the aircraft engineering study of both Russian and Chinese aviation schools is almost completed. We are the first generation of this joint program. It was fundamental experience that we will remember during all our lives. This program is for hardworking and self-motivated persons," - said Gao.
After graduation from the joint program in China, Gao plans to work in aviation. Good luck!