Why Do Young French People Like to Live in Russia and Study at MAI?
Perfume, Paris, High Cuisine, Grandes écoles, Ocean… We associate all this with the most romantic country in the world - France. But this country has also a strong economy. For example, the most important sectors of French industry are the production of automobiles, aviation, rocket and space technology, electrical engineering, oil refining and chemistry. Aurelian, student of MAI fr om France, shared with us why he decided to enter the university and study in Russia.
The Beginning of a Grate Journey
Aurelian is 23 and he makes his Bachelor's degree at "Propulsion Engineering" program of MAI. "I was born in the North of France. Now my family lives in the East of the country near Luxemburg and Germany. I always wanted to study mechanical engineering because it is interesting for me. I would like to know exactly how think-work create motion with little fuel and all with mechanical parts. Sometimes I watch videos about mechanical engineering on YouTube. I would be the first engineer in my family," - told Aurelian about himself.
One of the Aurelian's hobbies is to travel. He visited a lot to places near France: England, Spain, Portugal, Germany and Luxemburg. In 2013 he visited New York, the USA. To visit America was his childhood dream.
"When I was 10, I wanted to be a Sheriff in the Wild West. But America is full of cars, high buildings and to live there is very expensive. One of my biggest dream was to get international experience. But I didn't know where to go. So, I searched a little bit and remember how 5 years ago, I saw a kind of Russian language advertising in the internet. I told myself: "It looks really great!". And I tried to learn Russian. It was a goal for me, it was very useful. I like this language. I also always know that Russia is good at technics, computers, engineering, etc. So, I searched the internet to find out the information about Moscow, as the capital of Russia," - admitted the student.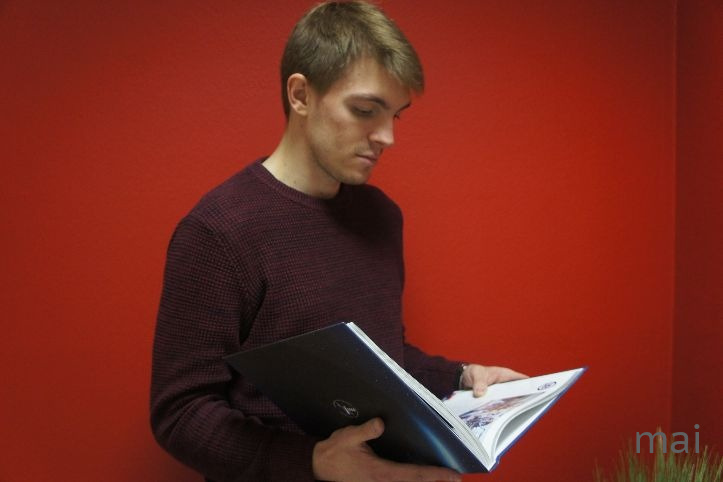 Aurelian wanted to study mechanical engineering but he didn't know what specialization he should choose. He only knew that he liked cars. He read a lot and finally, his choice fell on aircraft engineering.
"I searched for the universities in the internet and found MAI. It seemed to be very nice and friendly. And some years ago, the university launched their educational programs in English. So, I sent an E-mail and now I am in MAI", - commented Aurelian his choice.
New Place of Residence
But of course, Aurelian made some research and preparation for his educational journey. Firstly, he came to Russia in October 2017. It was a familiar trip for him. He just wanted to see the country and understand whether he could live here. He saw Moscow, its sites and many other things. "I decided that it would be amazing to live here in the future, so when I came back to France, I called my mom and said: "I want to study in Russia".
Many of Aurelian's friends study engineering in France. They were really surprised when they found out that Aurelian was going to Russia. It is not really common for French people.
"Here, in Moscow the living conditions are nice and tuitions fees are cheaper than in France. By the way, Russia is the biggest country in the world. The standard of living in Moscow is much similar to France, but the cost of living is less expensive. In France, we are paying more for everything," – noted Aurelian the differences between two countries. – "Moreover, I didn't want to stay in Europe. I really wanted to go far abroad to have some kind of experience, where I can't get home on weekend. That's the reason I started my educational adventure."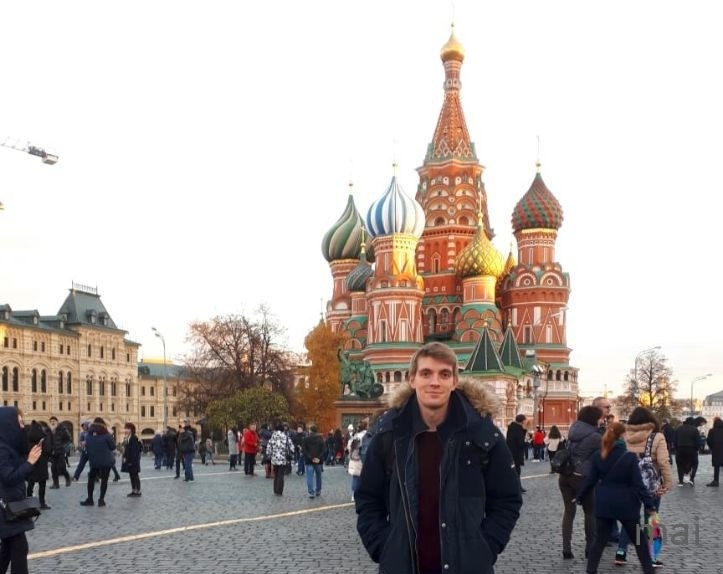 Aurelian doesn't know Russian very good. So, he is studying in English now. But next year he would like to scale up his Russian level and transfer to the Russian language program. "I think it will be useful for me to know three languages," – admitted the student.
By the way, there are some differences in educational systems between Russia and France. In French engineering schools, you have a test and receive a grades' list every week. And these marks are a part of your final mark. So actually, it is not like you have exams twice in a year like in Russia. "I think that educational system in Russia is better because you can prepare yourself properly for exams," – said Aurelian.
In my spare time, Aurelian hangs out with friends. Most of them he met in the internet on the website wh ere you can find any man, who speaks English, Japanese, Arabic, etc. And of course, he has friends from MAI, from his educational group. He also likes to be at home. He chills with his laptop in the Internet, watches videos, reads articles for more than 5 hours. He lives in a shared apartment near Metropolis (Shopping Mall near MAI), and sometimes he goes to Metropolis If he doesn't know what to do.
Plans and Tips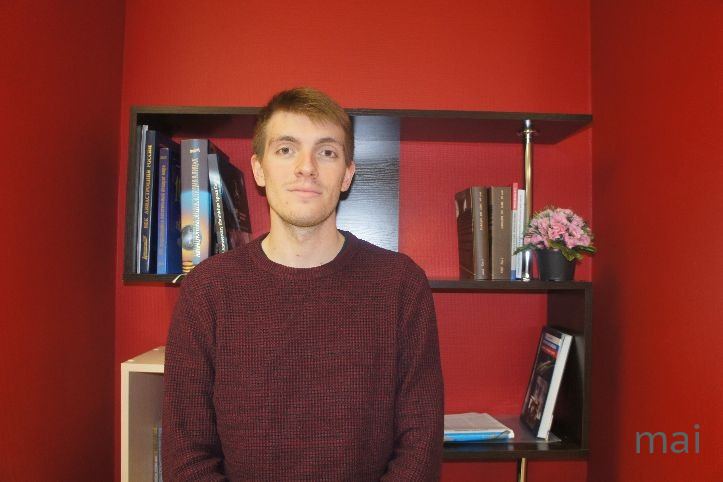 And what about future? "After the training, I plan to start my career in propulsion engineering industry. And I think I can find a good job because I will speak 3 languages and become a specialist in engineering. So, my first goal for the future is to find a nice job. Next step would be to buy a house."
Aurelian also gave some useful tips for those who plan to study in Russia: "My mom has never visited Russia. I think that the best time to visit Moscow is during Christmas. It is so beautiful on the Red Square. The city is full of Christmas decorations, there are lots of beautiful little shops. Every student that would like to study here should learn a little bit of Russian, read about Russian mentality and culture. You should feel respect for all people. To study here is not like a vacation. The education is really high level, classes are really difficult sometimes. So, I think, that French students should come to Russia to study. Here you will up your level in engineering and learn a new language".
comments powered by HyperComments
Or you can contact us by
+7 (925) 579-7589
phone number using Telegram or WhatsApp application service