MAI Diploma Supplement was developed according to the standards of the European Commission, Council of Europe and UNESCO. It contains information in English about the holder of the diploma, his qualifications, the level of this qualification, the content of the training program and the results achieved, the functional purpose of the qualification, and information about the national (Russian) education system.
For the MAI Diploma Supplement you must submit the following documents:
a copy of MAI diploma;
a copy of a passport;
the title of the graduation thesis in English;
a completed application and contract;
payment receipt (after the execution of the contract).
The cost of MAI Diploma Supplement is 5 000 rubles.
You can pay by bank transfer to the banking details specified in the contract.
Contract deadline for the European Diploma Supplement is 40/45 days.
In connection with the current situation, you can conclude the contract and application now for a MAI Diploma Supplement to save time in the future by writing to eurodiploma@mai.ru.
MAI Diploma Supplements can be sent to you by Russian Post to your country.
Examples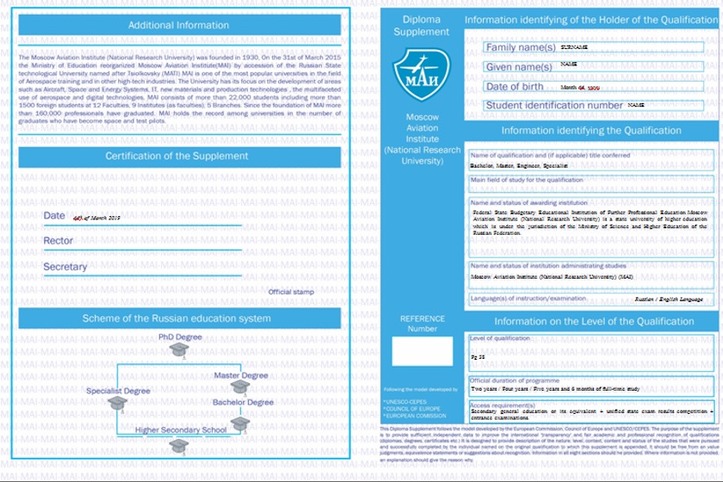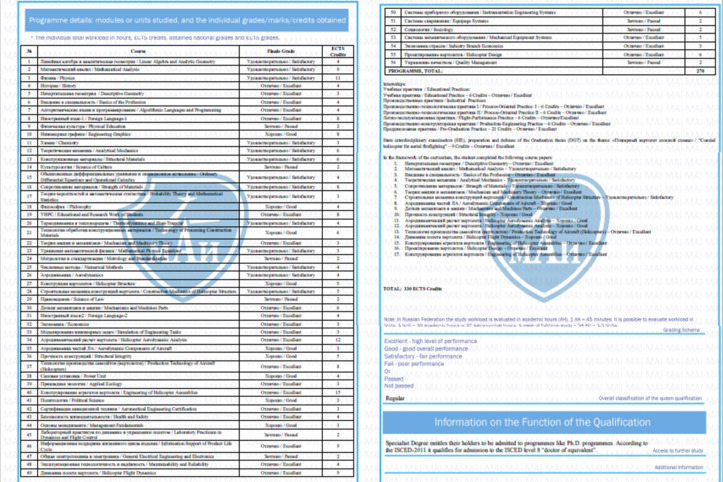 Or you can contact us by
+7 (925) 579-7589
phone number using Telegram or WhatsApp application service