To go to Moscow to become an engineer
The biggest number of foreign students traditionally come to MAI from China, Malaysia, Vietnam, and CIS countries. Every year, the number of Chinese students who receive two diplomas and study in English is growing. Currently, joint programs are being implemented with six universities in China. In total, more than 450 students study there, and in 2022 more than 150 students were enrolled.
– Over the past three years, we have received more than 100 students from Malaysia - for this region it is a lot, – says Alexey Zarechensky, Deputy Head of the Department of International Activities of the University. – We have established a long-term partnership with Malaysia, and we plan to develop projects in this country further on.
Institute No. 1 "Aviation Technology", No. 2 "Aviation, Rocket Engines and Power Plants" and No. 6 "Aerospace" are the most popular among students, as well as information technology-related institutes No. 3 "Control Systems, Informatics and Electric Power" and No. 8 "Computer Science and Applied Mathematics".
– We host events with the participation of representatives of MAI institutes. For example, employees of institutes No. 1 and No. 8 visited Uzbekistan. We managed to attract the most interested and motivated guys. That is why "Aircraft Engineering" and "Information Technology" are most popular among applicants from the CIS countries, – says Tatiana Egay, Deputy Head of the MAI Department of International Project Management.
Almost all courses are now full-time. Only 10% of MAI students who could not arrive in Russia due to difficulties with air travel study remotely. However, it is expected that from 2023 all studies will go offline.
This year, for the first time, sophomores and third-year students who studied remotely in 2020-2022 arrived for full-time study. Online training of the MAI students was implemented at the LMS MAI (Learning management system) site, which allows to master the subjects in full. It was not without difficulties though.
– The most difficult thing is online learning of Russian language as a foreign. This is a problem not only for MAI, but also for other universities. If a student does not learn Russian very well at the preparatory faculty, this will inevitably have a negative impact on the study of basic subjects in the first years, and then specialized subjects in the senior ones," explains Sergey Troshev, Deputy Head of the MAI Training Center for Foreigners.
MAI Department of International Activities launched a series of additional courses in Russian for foreigners to solve this problem. At the traditional Russian as a foreign language lesson, students who speak different languages, for example, French, English, Arabic, are simultaneously engaged with a Russian-speaking teacher. The fundamental difference of the special course is that it is attended by native speakers of one foreign language, to whom Russian is taught by a foreign teacher. For example, such a Russian course for Chinese students has already started, and it is taught by the teacher from China.
– We hope that this additional course of Russian will help children to master basic educational program more effectively. So far we have offered the course to everyone, and in the future we will invite those who have obvious problems with mastering the educational program due to lack of command of Russian language," says Alexey Zarechensky.
MAI provides many opportunities for international students to reach their goals.
Here are the stories of two students: third-year student Lahira Perera from Sri Lanka and second-year graduate student Vishwakarma Kirti from India.
Manuveldura Lahiru Iroshan Perera, Sri Lanka: "Airplanes, rockets and engines are my passion"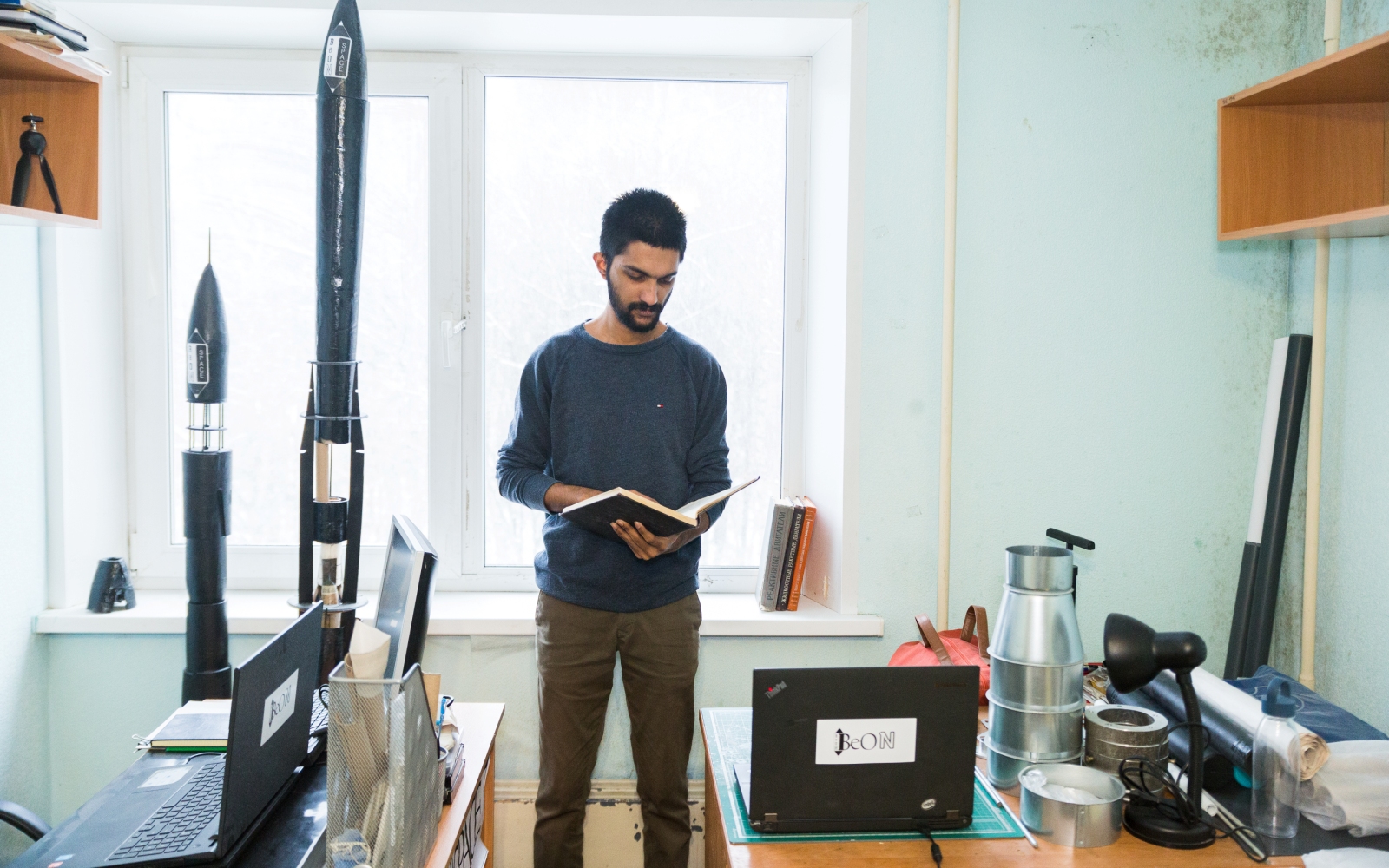 Lahiru Perera could not keep himself away from toy planes and rockets when he was a kid, and when he grew up, he decided to devote himself to space research. First, the young man received a higher education in mathematics at Maris Stella College, and then entered SLIIT, one of the leading IT universities in Sri Lanka, where he studied information technology and business. He decided not to stop there and to go further.
– Airplanes, rockets and engines are my passion, and I decided to get education in Russia, one of the leading countries in the aerospace industry. But first I had to learn language well, and in October 2019 I entered the preparatory faculty of the Moscow State Technological University "STANKIN", where I studied for eight months, – says Lahiru.
In 2020, he got enrolled to Moscow Aviation Institute and is now in his third year.
– One of the leading aviation universities in Russia, MAI, has brought my dream closer via providing me with both theoretical and practical knowledge. I decided to enter the Institute No. 2 "Aviation, rocket engines and power plants" in order to delve into the study of various types of Russian engines, – he says.
– Russia made a great impression on me. Finally, I am in a country where aviation legends worked, from whom I draw inspiration: Sergey Pavlovich Korolev, Konstantin Eduardovich Tsiolkovsky, Valentin Petrovich Glushko.
Two years at the MAI opened up a lot of opportunities for him, allowed him to get acquainted with leading engineers, teachers and like-minded people.
– It was at MAI that I came up with the idea of the BeON project (Best engineers' OrganizatioN, Organization of the best engineers). I want to create a platform where engineers can come together and work towards achieving one goal that our MAI will be proud of. As a first step, the team and I have already introduced the BeONMAI app and the BeONSPACE community," says Lahiru.
BeONMAI is an app for students who live in dormitories and employees of dormitories. It helps to solve various problems and keep track of important news (for example, absence of water, change of bed linen, etc.). The application allows the administration of the hostel to contact a student immediately when necessary. Students can also request minor repairs in the room and attach photos to the request, instead of filling out a paper form. This is only part of the application's capabilities.
Lahiru's second project, BeONSPACE, is dedicated to the development of reusable rocket models with solid-fuel engines. In order to create the world's cheapest delivery system from Earth to space objects, the young engineer intends to solve three tasks: to create a landing mechanism on its own fuel, to choose the most economical combination of fuel and rocket materials, to develop an electromagnetic mechanism for landing. Currently, the student is working on three models of rockets, which he plans to present at competitions.
Vishwakarma Kirti, India: "MAI is a bridge on the way to my goal"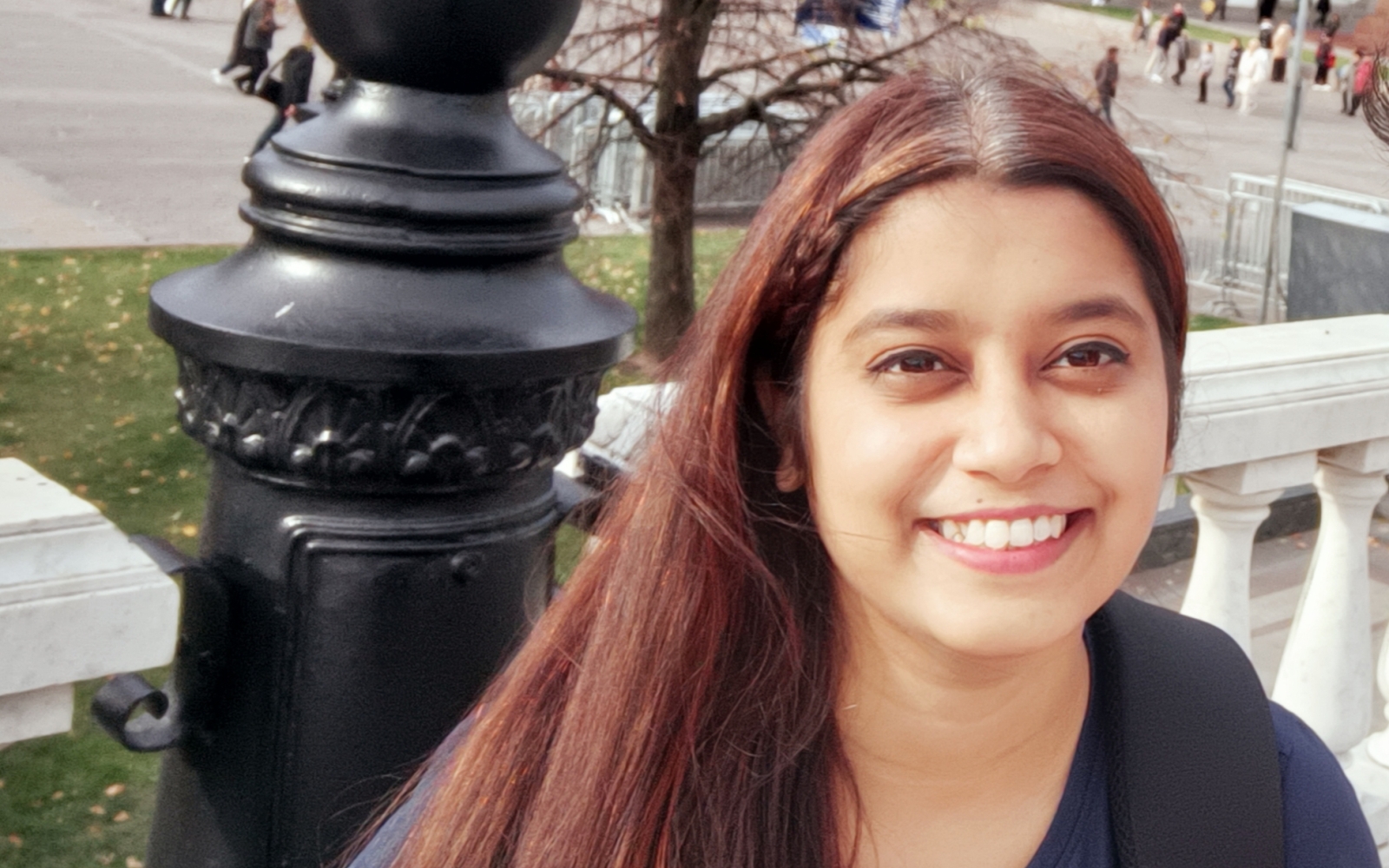 Vishwakarma Kirti from India has dreamed of becoming a scientist and doing space research since her childhood. She graduated with a bachelor's degree from the University of Petroleum and Energy in Dehradun, India (UPES). She learned about Moscow Aviation Institute in her first year and decided to enroll.
Kirti chose the Institute No. 6 "Aerospace", now she is doing master's degree.
– Less than 11% of space explorers are women. With my aerospace research, I want to inspire young girls not to be afraid to fulfill their own dreams, – says Kirti.
During the first year Kirti studied online, and now she is studying full-time. In her free time, the girl draws spacecraft or plunges into reading over a cup of double espresso.
– Russia is a wonderful country that will surprise anyone with a developed transport system and the sincerity of people. People here are always ready to help and support. And many other countries can learn how Russia treats historical monuments, – the girl notes. – Russia is a powerful country and a very advanced one in scientific terms.
Kirti studies perfectly in MAI. To date, she has published nine scientific articles, discovered 77 asteroids and designed the Kalam suborbital rocket for the interuniversity rocket science competition at the Spaceport America Cup. She also won the first place in the competition for the creation of Google Lunar X Prize lunar rovers as part of the team.
– Right after the master's degree, I plan to go to graduate school, and then I will be engaged in the development and optimization of a spacecraft. I want to make space flights more affordable and cheaper. MAI is a bridge on the way to my goal, – says Kirti.
According to the figures of 2022 statistics, we might state that Moscow Aviation Institute is a popular university among foreigners. Students going to MAI get the opportunity not only to master the program, but also to conduct their own projects with overall support of the university. MAI international students confirm with their own experience: going to Moscow to become an engineer is the right choice.