New Bearing for a Promising Engine
MAI and the United Engine Corporation made a significant joint project - the innovative lobe gas dynamic bearing for promising aeronautical gas-turbine engine. The world leading engine enterprises are still not applying gas dynamic bearings to the "hot part" of the engine in mass production.
Yury Shmotin, UEC General Designer:
"Before starting the project we thoroughly got acquainted with the work of several organisations, our possible partners – institutes, small businesses. MAI team turned out to be the only one with necessary background and qualifications for the work performance. After a series of tests on the prototype engine, expected characteristics were obtained. Within 5 years, the development of the UEC-MAI can be used for the mass production of small-size engines"
Rollers Disadvantages
Well-known since childhood rolling element bearings – with balls or rollers – are a real classic of engineering, they are historically being used in many aeronautical gas-turbine engines. But in case of aviation (particularly, engine manufacturing) more reasons had been prompting the search for alternative solutions.
Oil designed for the lubrication of rolling bearings, when heated in the engine's "hot part" and when temperature drops well below zero, loses its performance properties.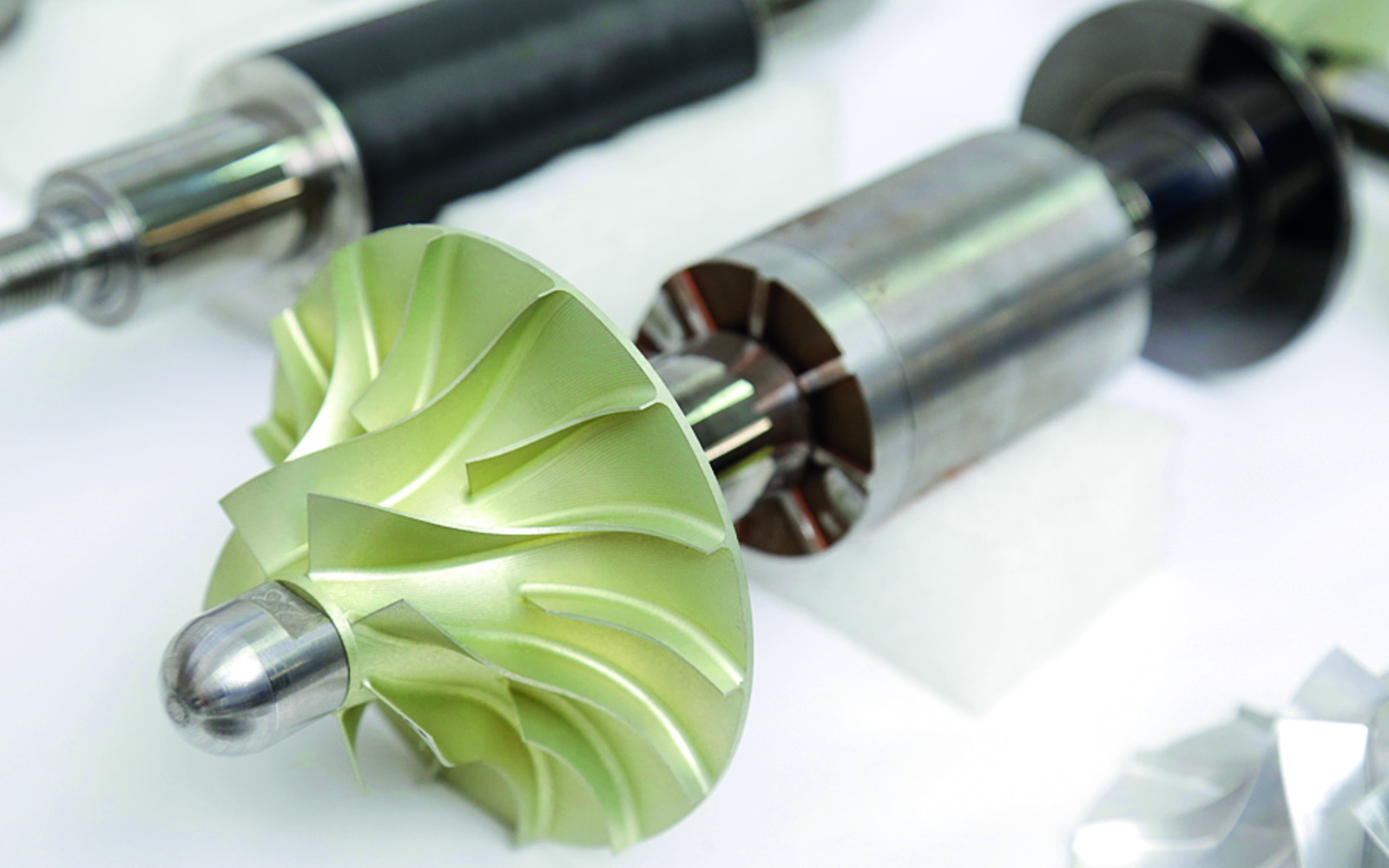 Moreover, oil supply system (pumps, special oil tanks) sometimes takes up to 10% of the engine capacity. Finally, rolling element bearings application is usually limited to a specific speed coefficient of 2-2.5 million rpm/mm.
One of the most attractive alternatives to dozens of aircraft engine manufacturers is switching to the gas-lubricated bearings.
While in rolling element bearings there is a direct contact between races and balls or rollers, in gas-lubricated bearings – rotary and static parts are separated with a gas layer. The working fluid is a gas, such as air or any kind of gas.
Gas bearings work at almost any temperature both in the helium environment at -270ºC and at high temperatures (500º and above) in the "hot part" of the engine. "One more advantage of the gas dynamic bearings is that their capacity increases with an increase in rotor speed", explains the Head of Department "Engine Design", MAI Vice-Rector for Scientific Affairs Yury Ravikovich.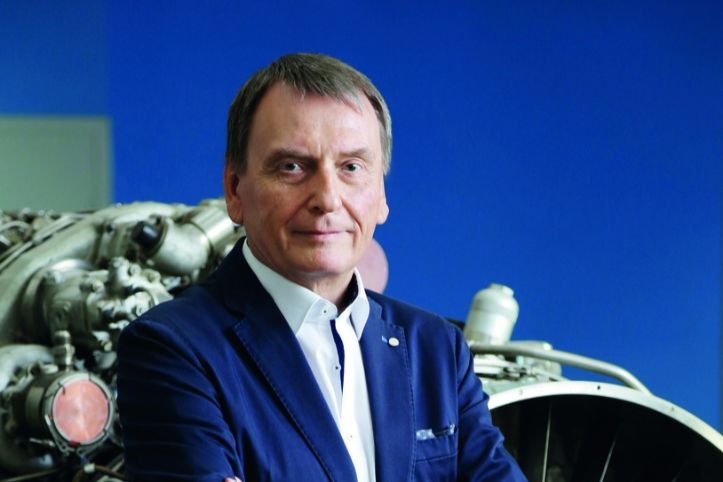 Therefore, switching to the application of gas bearings promised many advantages – including higher rotor speed and temperatures comparing to rolling element bearings.
Gas Is a Working Body
For many years, teams of scientists around the world have been trying to create a technology, in which gas-lubricated bearings could be adapted for a gas-turbine engine. In Russia, work on creating new bearings for aviation and other industries began under the leadership of Yury Ravikovich at the MAI School "Aviation, Rocket Engines and Power Installations" nearly 30 years ago. He headed the Department "Engine Design" and began to gather a team of specialists.
Some groundwork already existed in the USSR. In the 70s of the last century, gas bearings could be found used in a relatively small and light units in aviation – cooling turbine, air conditioning systems with a rotor weight of up to several kilograms.
However, the unit of several kilograms is one thing and rotor for the engine is the other.
Before creating a bearing for aircraft engine rotors weighing dozens of kilograms, scientists had to solve several important problems at once. First of all, provide an increase in bearing capacity, damping properties and operating temperature.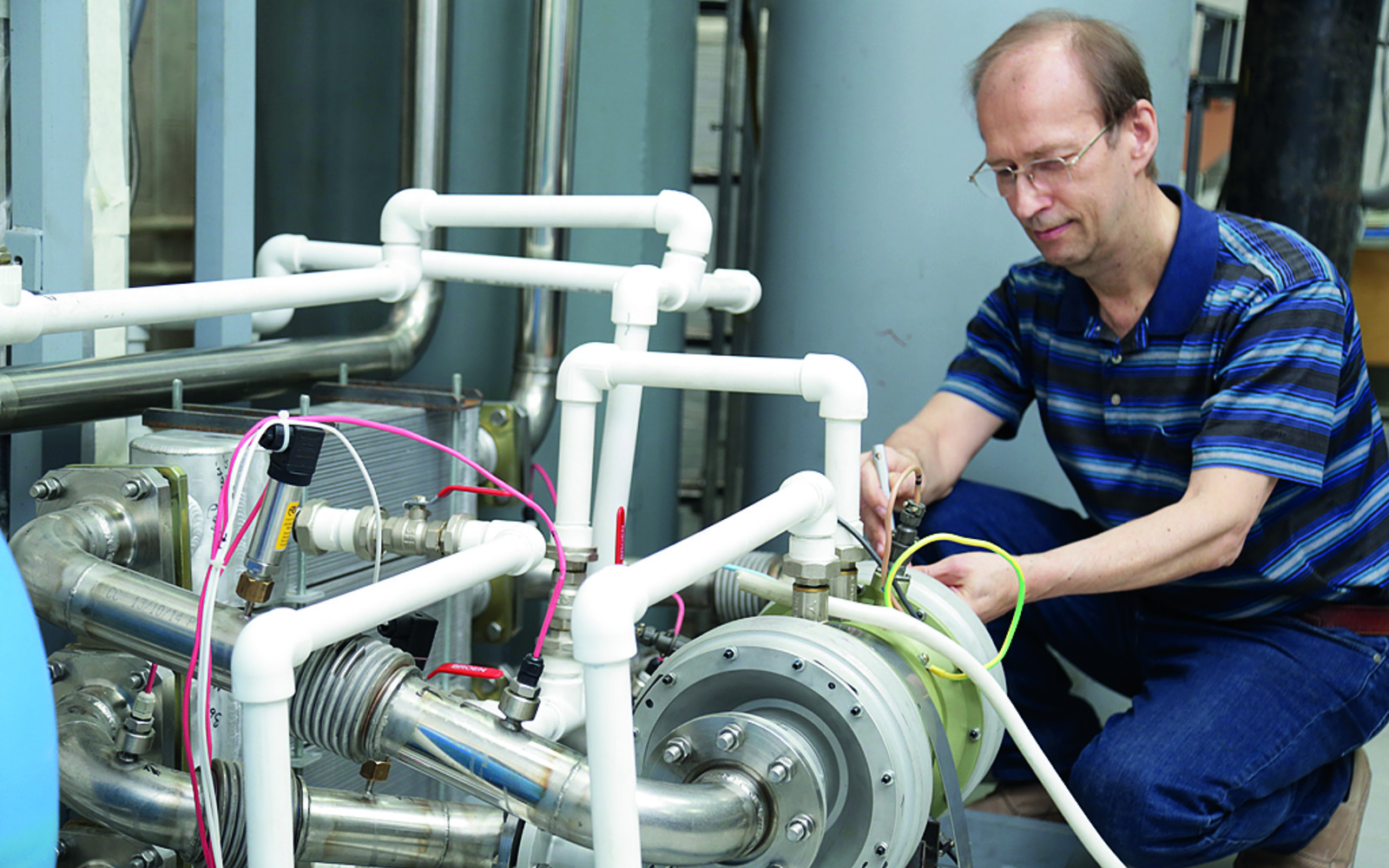 Head of the Research Laboratory-203 Dmitry Kholobtsev recalls that the laboratory had to be created almost from scratch. In the mid-90s, MAI laboratory got the first brassboard.
Experience was gained, the laboratory began to acquire new brassboards and specialists.
With the development of research, dozens of brassboards for testing of axle and radial bearings, tests at high temperatures appeared at the laboratory.
For several years, MAI has been engaged in related research in the field of gas dynamics, strength and heat-and-mass transfer.
Unlike rolling element bearings where balls or rollers are located between the bearing race, in gas bearings at the start moment the wall surfaces contact with each other. At the start, metals can heat up to high – 400º and above – temperatures. In order to avoid dry friction, special coatings were selected at the university and both MAI scientists and researchers from other national organisations worked on them. The coating thickness is several dozens of microns.
In the course of joint work with a number of enterprises, including UES and ROSATOM, dozen types of coatings manufactured by university scientists and linked industries were tested. New materials allow to reach gas dynamic friction without damage.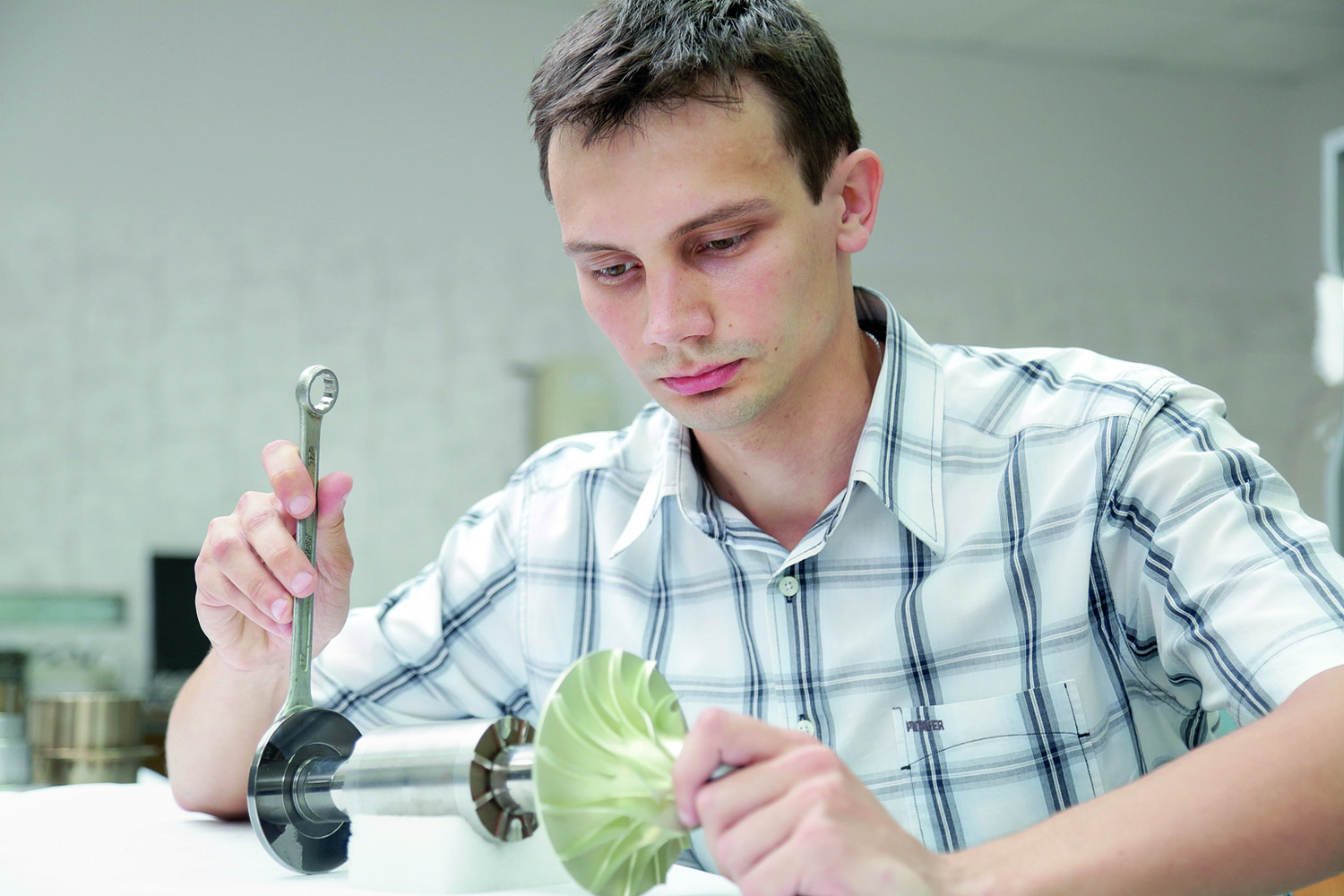 Are We the First in the World?
Cooperation with the UEC-Saturn company helped to bring the project to the final stage. As Yury Shmotin recalls, a few years ago Saturn began searching for a partner to create a technology for applying gas dynamic bearing in the "hot part" of the engine. Saturn's specialists got acquainted with the work of several leading organisations at once: institutes, commercial developers. MAI team was the only one with necessary background and qualifications to perform work.
Specialists of both organisations have done a massive job together. About two years ago, MAI and UEC-Saturn started rig tests of gas dynamic bearing for the rotor of a promising domestic aeronautical gas-turbine engine with rotor weight of several dozens of kilograms. A few months ago, tests moved to a new stage – directly to the gas-turbine engine itself. "Today we've obtained those expected characteristics", says Yury Shmotin. Within several years, the development of MAI and UEC, as Shmotin forecasts, can be used for the mass production of small-sized engines.
It is important to note that today none of the world's companies is using lobe gas dynamic bearings in a line produced engine. It is with the project of MAI and UEC that Russia got to be among the leading countries in terms of development work.
Nowadays, Russia is creating a line of new engines for civil aircraft – PD-14, PD-35 and already existing units are being modified. After passing the necessary tests and certifications, new technologies will help the development of domestic aviation.
MAI development is very useful for companies in various industries, particularly – in the pneumatic transport of cohesive materials. For example, turbomachines with gas dynamic bearings. The university development is used for transporting flour, where air quality is extremely important, at a dozen bakeries – from Bratsk to Kaliningrad.
Or you can contact us by
+7 (925) 579-7589
phone number using Telegram or WhatsApp application service