The New Year is one of the oldest holiday in the world. It was celebrated in Ancient Egypt, Rome and Babylon. Now it is celebrated in March, September or January, and it always becomes a kind of frontier, the beginning of something new and optimistic. We associate the New Year with renewal and hopes for a bright future. In all corners of our big planet, The New Year is celebrated, decorating it with a local flavor.
MAI is a multinational university which welcomes students fr om dozens of countries around the world - fr om Mexico and the United States of America to Mongolia and Egypt. On the New Year's Eve international students of MAI told about how they celebrate the New Year, what traditions they have, what they serve instead of Russian salad and what they watch instead of "Irony of Fate, or Enjoy Your Bath!".
Nguyen Van Tu (Institute 6 "Aerospace")
A Plate with Five Fruits on the Altar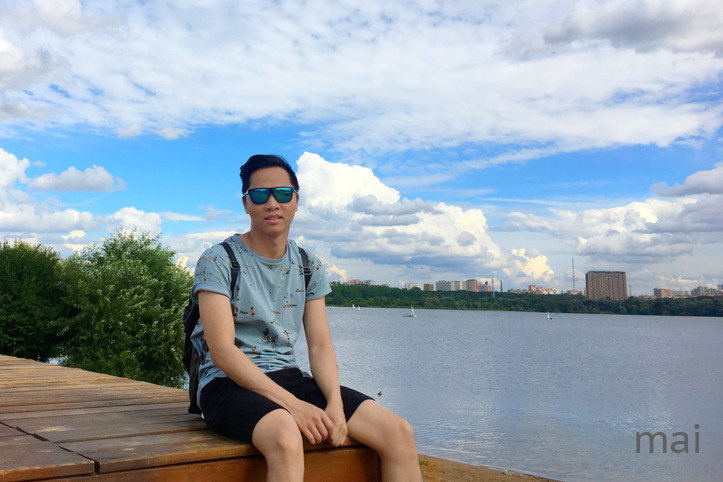 In Vietnam we traditionally celebrate Tet - an ancient holiday on a lunar calendar in the end of January and early February, when the spring is begun. Houses are decorated with red ribbons and lights; in the front of entrance the pots with tangerine tree, peach or apricot flowers are placed. On the altar put a plate with five fruits –usually is chosen anona, coconut, papaya, mango and watermelon. The main New Year's dish is banching – a square rice cake wrapped in banana leaves and tied with bamboo threads. Bunching stuffed with sticky rice, pork and beans. After the celebration of Tet with the family, we congratulate distant relatives and friends: visit them and drink with them for health. Children are given pocket money in traditional red envelopes (persons and money for happiness). Vietnamese students in MAI also celebrate lunar New year with guests fr om different countries. Before the holiday we decorate rooms with flowers, ribbons and prepare banching, and at the New Year's concert we sing songs about friendship, family and love, we wish everyone health, happiness and success.
Yusuf Ansery (Bangladesh, Institute 2, "Aviation, Rocket Engines and Power Installations")
Musical Picnic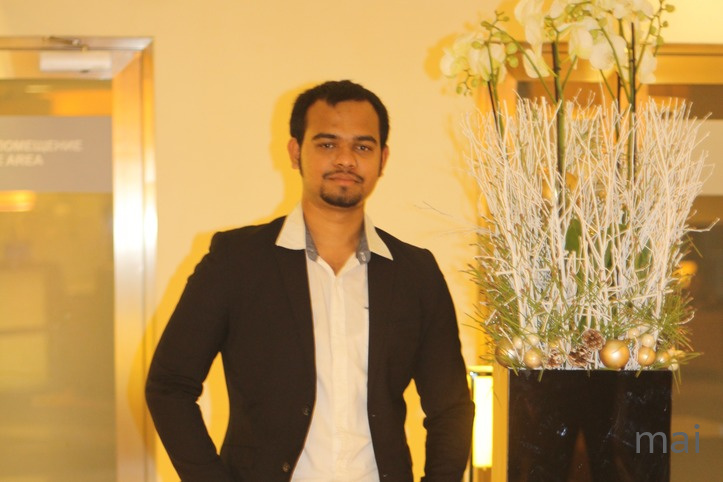 In Bangladesh, the majority of population is Muslim. However, we consider our country secular because we all live here in peace and on equal terms. We have many holidays; the New Year is very fond of young people. It is prepared in advance, all the houses are decorated with colorful lights and Christmas trees. On the night of December 31, we organize a big music festival, as well as a picnic with friends. By midnight, the picnic is over and people gather in some places to celebrate the New Year. The sky is lit by fireworks and everyone congratulate each other. Everyone pray that the New year will be much better than the old one.
Shamire Amirra Binti Azmi (Malaysia, Faculty 1 "Aircraft Engineering")

The New Year from a Bird's Eye View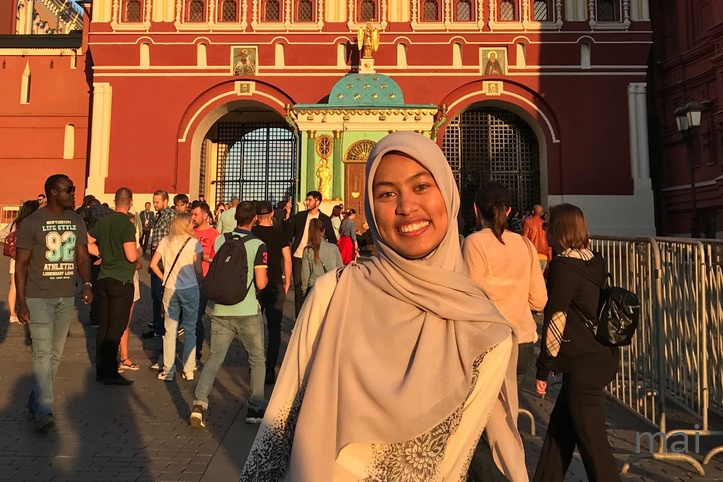 In Malaysia this holiday named Ambang Tahun Baru ("New Year's Eve"). Every Malaysian state celebrates it in their own way. For example, Penang Island hosts the brightest concerts and Malaysia's Petronas Twin Tower (downtown of Kuala Lumpur) is one of the most popular places to watch New Year's fireworks.
In the center of Kuala Lumpur hang balloons and light sticks. Throughout the center there are stalls with food and souvenirs, different kind of attractions. People sing, dance, laugh and have fun. And here is midnight! Multi-colored splashes illuminate the sky. Skyscrapers of the city center of Kuala Lumpur look just great on the background of fireworks. Hugs and kisses, smiles and laughter are visible on everyone's face – everyone is happy about the New Year.
Wang Xuyang (China, MAI-SJTU Master's degree program)
Happy money in a Red Envelope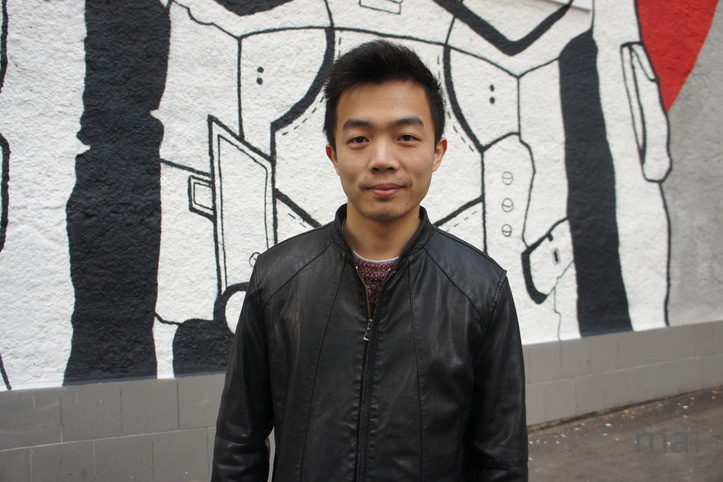 The Spring Festival, known as the Chinese New Year, is an important holiday in China, the first day of the lunar calendar. The Chinese do the house cleaning in advance, go to the hairdresser, buy new clothes. For those who live far from their hometown, this is a reason to meet with the family.
On the eve of the New Year a great family dinner is always organized. Dumplings, fish dishes and rice cookies called Nian'gao" "You will have a better year") are always on the table. Other dishes always depends on everyone's favors, in my family, we usually have mutton stakes, crabs and so on. After dinner, parents and grandparents give children lucky money in red wrapping, that is so called "Hongbao". Children play the fireworks and firecrackers. The family wait together for the midnight—for coming of the New Year. The first day of the New Year is the time when people visit their friends and relatives wish each other good luck.
Enkhdalay Erdenemaa (Mongolia, Institute 5 "Engineering Economics and Humanities")
Thousands of Homemade Meat Dumplings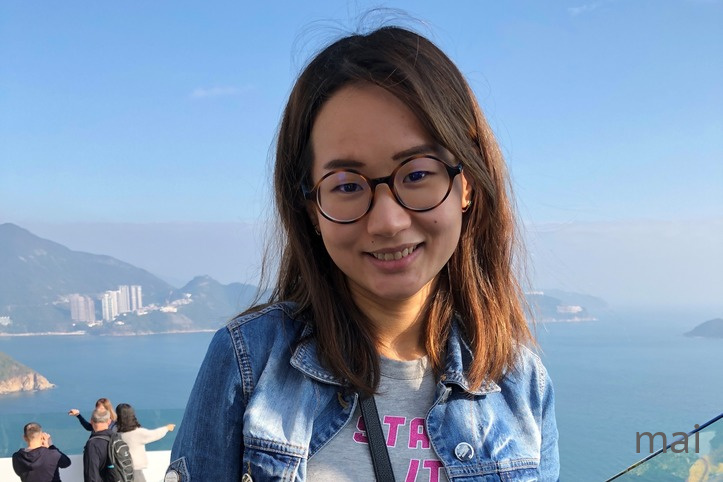 In Mongolia every December 31, is celebrated the same way as in Russia: with the family at the festive table with Russian salad, champagne and New Year tree. However, Mongolia is an Asian country. Eastern New Year or "Tsagaan Sar" is more important for us. It is a celebration of the beginning of the year according to the lunar calendar in late January or early February. It is common to meet with relatives. Older invite younger guests: children, grandchildren, brothers, sisters and their families. Each guest should be sure to give a small useful gift (for example, socks, hand cream or a book).
In large families to this day in advance prepare thousands of homemade meat dumplings. I remember as a child we visited several families in one day. "I will not eat dumplings until summer," - I promised to myself later. In addition, on the festive table we build a gingerbread fortress, which should have an odd number of floors.
On the first day of Tsagaan Sar the whole family should wake up very early, go out of the house and leave traces on the fresh snow. It is customary to perform some small action from the book of the lunar calendar, depending on the symbols of the coming year and his year of birth: water, earth, fire, metal and wood. For example, throw a stone under a tree, standing in the North-West of the house. Many believe that it will bring good luck.
Eduardo Alves Pedrosa Vinicius (Brazil, Institute 6 "Aerospace")

Seven Waves and White Clothes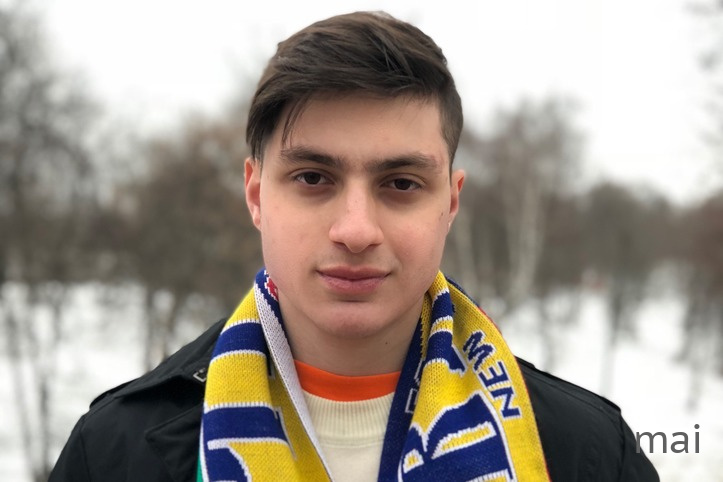 In Brazil the celebration of the New Year is slightly different from other countries. For example, it is not customary to decorate a Christmas tree in honor of the holiday. Brazil is a very large country, and each region celebrates the New Year in its own way. But there is something in common: all people dress in white clothes. It is considered that white color brings peace, good luck and wellness in the next year.
In regions which are located on coasts, festivities usually enter the ocean and jump seven waves. All cities performed a beautiful show of fireworks.
But for the most part of the country, the New year in Brazil is a family holiday. At home we eat typical Brazilian dishes: Turkey baked in the oven, lentil dishes and sweet croutons with cinnamon. There is always a bottle of champagne on the table. Many bring mascots to celebrate with them for good luck or money.
Alexey Samoylov (Kazakhstan, Institute 5 "Engineering Economics and Humanities")
Seven Magic Ingredients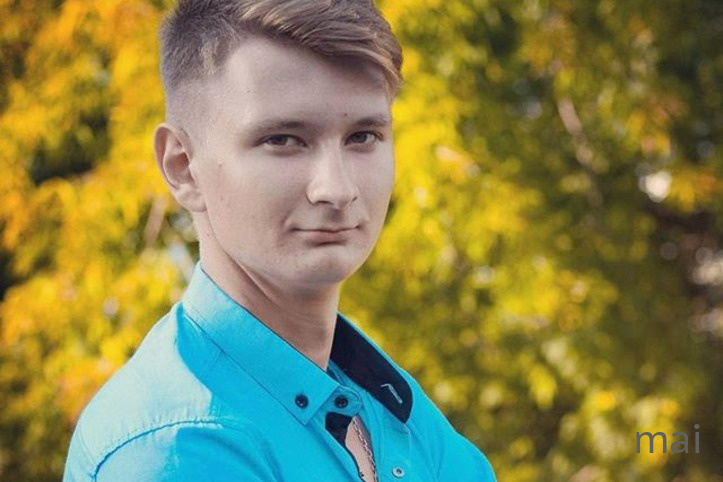 Kazakhstan – modern land, focused on friendship and respect among the peoples who inhabit it. We have much more national holidays than other CIS countries, for example, two New Years.
On December 31, in the evening people go to supermarkets and then home, wh ere someone from the family members with one hand frantically boil eggs for salads, the other hand cuts a doctor sausage, all in the rhythm of the song, "If you do not have aunts...". Then begin a joyful meeting of guests, the first toast, salads on the table, main dishes. Nursultan Nazarbayev interrupts the broadcast of state TV channels with his congratulations.
There is one more New Year in Kazakhstan - everybody's favorite "Nowruz" – New Year in solar calendar of Iranian and Turkic people, which Kazakhs are. It symbolizes the beginning of spring and a new life. Usually this holiday is celebrated for five days. The main festivities are held on March 22. Before Nowruzcomes into force, everybody clean houses, and on the occasion invite many guests.
On the table this day is a gastronomic paradise, but no table can be served without Nowruz-kozhe – a dish consisting of seven ingredients: water, meat, salt, fat, flour, cereals and milk. Seven is a magic number for the Turkic people, and each of the ingredients means something (for example, water is a flowing river, a symbol of human life).
At the festival, there are always tulips as a symbol of spring and awakeness. And swing altybakan is an invariable entertainment of any Kazakh celebration. They are made of six logs with a length of 3-4 m, a wide crossbar and three nooses. On swings there are two people (most often a young man with a girl), the rest sing and having fun around.
Timana Eunise (South Africa, Faculty 1 "Aircraft Engineering")
Dancing around Campfires to African Songs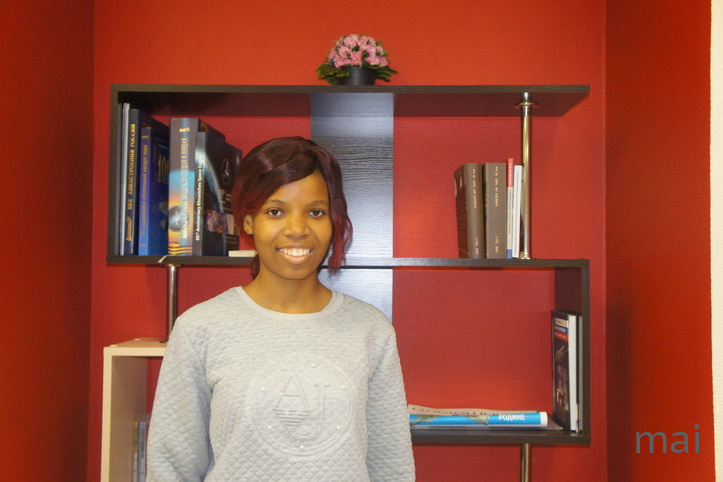 New Year in South Africa is celebrated by Gregorian's calendar, on January 1. It is a national holiday. The day before we spend with family and friends, cook traditional dishes. The New year is most often celebrated outside, because in the southern hemisphere at this time is warm summer weather.
Just before midnight, South African teens go to parties, and the older generation makes bonfires and dance around them, singing traditional African songs. The main New Year's drink for us is the famous homemade beer "Umcomboti".
At midnight, the sky is lit up with fireworks, marking the coming New Year. The biggest and brightest celebrations can be seen in Cape Town, at the Kirstenbosch Gardens NYE concert and at the Resonance NYE festival.
Ahmad Gamal Mahmoud Arrafa (Egypt, Institute 6 "Aerospace")
The Tenth Day of Muharram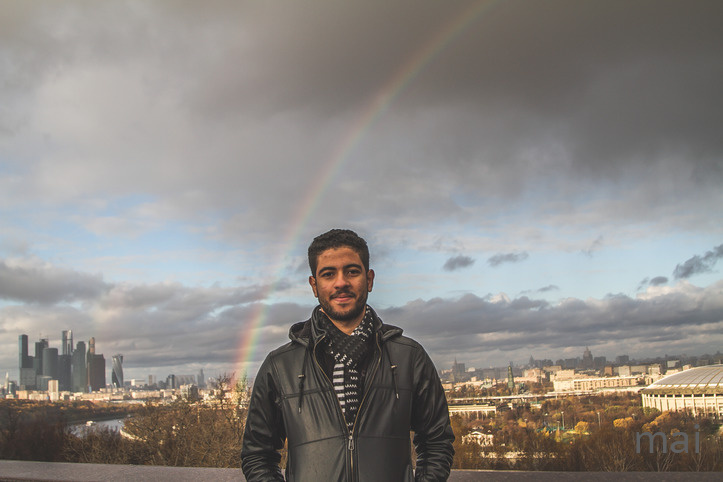 Egypt, wh ere I was born and raised, celebrates two New Years: Arabic and Western. The chronology in Islam is from 622 AD, when the migration of the prophet Muhammad and his community from Mecca to Medina took place. In Arab countries, Islamic New Year is celebrated as a secular, not just a religious holiday. The first month in the Islamic calendar is Muharram. Prayers and fasting increase by the tenth day of Muharram, which is called "Ashura". On this day, a special sweet dish made of wheat grains, nuts and dried fruits is prepared.
We celebrate the New Year by the Gregorian calendar, as well as people around the world: with fireworks and treats. We are very lucky: the Egyptians have an extra holiday to gather in the circle of loved ones.
Dominic Watt (USA, Institute 6 "Aerospace")
Dances in the Living Room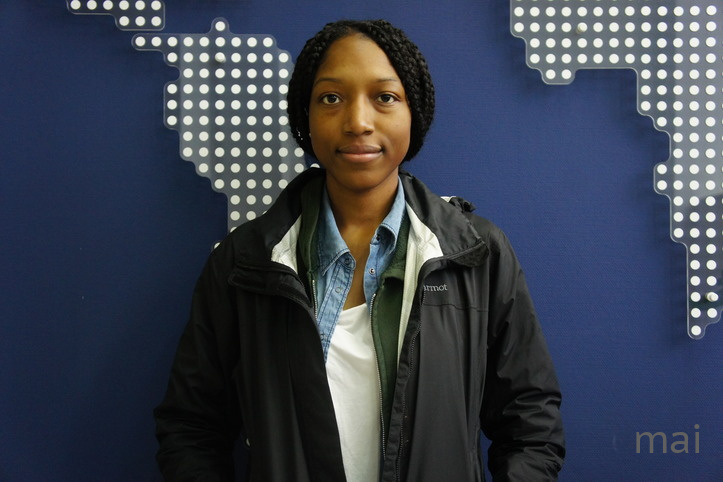 United States of America - "melting pot" of different cultures. Each celebrates the New Year in accordance with their cultural customs. Some organizes dinners with friends and family, others celebrate the New Year in the open air with fireworks, someone goes to clubs, and someone spends New Year's eve in the Church.
I usually spend New Year's Eve at home with loved ones. In the morning, I help my mother and aunt to prepare a festive dishes. Smoked ham, turkey, jerked chicken (a traditional Jamaican dish, my family comes from Jamaica), as well as macaroni and cheese remain unchanged in the New Year's menu. Traditionally, I am responsible for setting up the appetizers. It can be stuffed mushrooms, pigs in a blanket, garlic Parmesan potatoes and buffalo meatballs. Friends and family coming over also bring food that they made at home.
At eight, we have dinner wh ere we eat the food provided, share our New Year resolutions and reflect on the highs and lows of the current year. After dinner, the true party begins: dancing in the living room, snacks and cocktails while conversing in the dining room, board games. Ten minutes before midnight, everyone gathers at the TV and watches the New Year's Eve in Times Square in New York City. At midnight, we drink champagne or sparkling Apple cider and kiss each other on the cheek. It's a great way to start the New year.
Aaron Garduno Rodriguez (Mexico, Institute 6 "Aerospace")
Thanks to the Great Architect of the Universe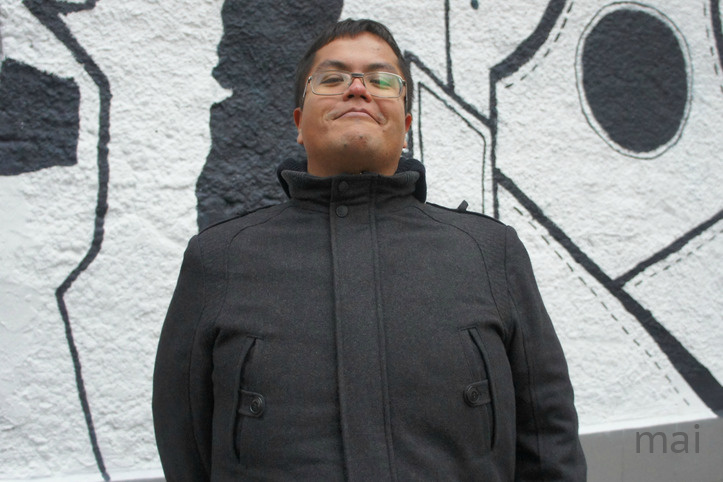 New Year in Mexico is celebrated almost in the same way as Christmas: Christmas trees, lights at the streets, festive tables and gifts. However, Mexicans are looking forward to December 25 to celebrate Christmas with family and friends.
On the eve of Christmas each family member is assigned a specific task: for example, in my family, men go to the stores for gifts and products, and women prepare a great dedication and diligence dishes that will be eaten at the festive table at midnight. Dinner usually consists of a huge turkey stuffed with meat, raisins, nuts and pineapple, as a side dish – potatoes, a snack sliced cheese. Once the food is ready, we go to the church to thank the great architect of the Universe for the opportunity to reunite.
After dinner, everyone goes outside to admire the Christmas decorations and look at the big Christmas tree in Mexico city's main square. I hope to celebrate this holiday with my family again and thank them for the support they have always given me.
Mangena Busany Liberty (Zimbabwe, Institute 1 "Aircraft Engineering")
Transitional Night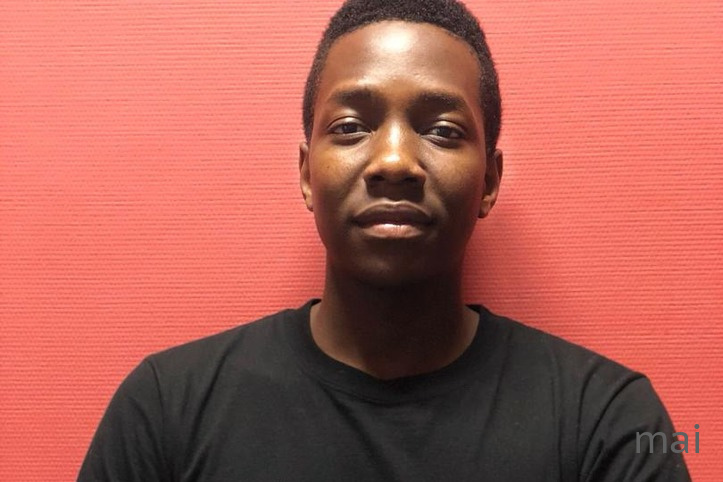 The African country of Zimbabwe brings together a variety of cultures, representatives of which celebrated in the New Year's day various holidays.
Pleasant tropical weather on the New Year and the amazing nature of Zimbabwe attract a lot of travelers. The majority of Zimbabweans during the holidays also go on vacation or explore new places.
New Year's Eve we are filled with passion and enthusiasm. Everyone look forward to get together and have a party. The streets and buildings are decorated with bright lights. Most of the population is Christian, and many believers spend New Year's Eve at the Church, at a ceremony called "transition night." This time passes in prayer, people thank God for the year that has ended and for the one that will come.
Aamer Sherif (India, Institute 6 "Aerospace")
Concerts with Bollywood Stars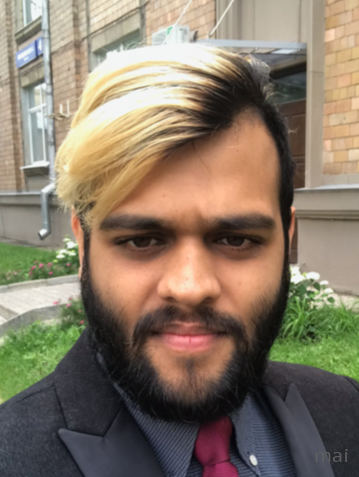 On New Year's eve people in all parts of India dress up, go to parties, sing and dance. Night clubs, restaurants and parks are filled with visitors of all ages. Big cities such as Mumbai, Delhi, Bangalore and Chennai host concerts with performances of Bollywood stars. People who decided to stay at home for the holiday watch New Year's TV shows.
The idea of the celebration is to say goodbye to the past year and welcome the new one in the hope that it will bring a lot of happiness and joy to everyone's life. New Year can be celebrated in different ways, but the most important thing is that it is a great time to meet with dear and close people and an occasion to reconnect with old friends. Be happy in the New Year 2019!
Or you can contact us by
+7 (925) 579-7589
phone number using Telegram or WhatsApp application service