Freshmen started to discover research capacity of MAI
On September 17, 2018 at MAI was held the first excursion for international freshmen through research laboratory of the university.
Since 2018 academic year at the initiative of International Department for international freshmen began to conduct excursions to the scientific laboratories of the university. The excursions are thematic in nature and cover two MAI laboratories at a time.
"We decided to hold such excursions for the international freshmen With the purpose of acquaintance with our university. It has a huge laboratory base. These excursions allow students to assess the scale of the university and help by choosing a specialization", - said Elena Baranova, Head of International Students' Educational Center.
At the first excursion the international freshmen got acquainted with MAI campus. The first main point of the tour was the training laboratory of Department №101 "Design and certification of aviation equipment", equipped with real sized aircraft. Freshmen saw by their own eyes Yak-40, MAI-890, Elf-D, Su-27, MiG-29, Yak-38, MiG-23, SU-25 and more than 200 full-scale units of Russian and foreign aircraft.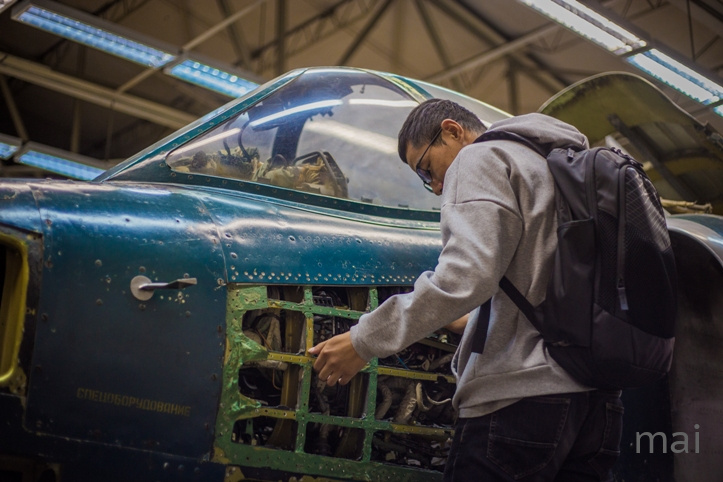 The second point of the excursion was the pilot vehicle system research laboratory of Department №106 "Dynamics and flight control of manned aircraft" with pilot stands and the "pilot-aircraft" system. Freshmen tried what is mean to be a pilot on the simulators.
"I think the excursion is very meaningful. First of all, through this excursion we can understand the important concepts in aircraft design and the functions and connection of some components. Secondly, we can get closer to the actual structure of the aircraft. Finally, we can exercise our foreign language. In general, we really like the excursion, thank you for the careful preparation of responsible person and explanation of teachers!", - expressed her opinion Zhang Ziying, a student of Master's double degree program from Beihang university, partner of MAI.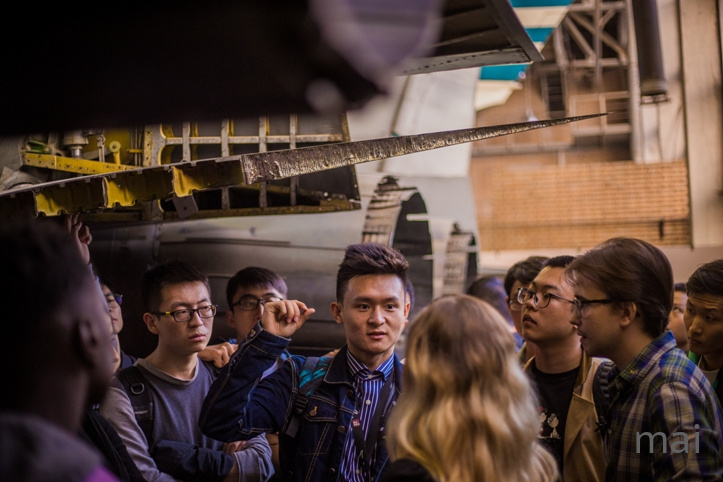 The next excursion will be held in October, 2018 and students could see research laboratory of Department №105 "Aerodynamics of aircraft" with wind tunnels and experimental plant of MAI. The educational tour could join every student without prior registration. We remind, that there are more than 120 research centers and laboratories at MAI.
Or you can contact us by
+7 (925) 579-7589
phone number using Telegram or WhatsApp application service