Russian students are ready to start education on joint MAI-SJTU Master's program
On September 5, 2018 was held a meeting with Russian students of Master's double degree program, who will go for a first year of study to Shanghai Jiao Tong University (SJTU).
Joint MAI-SJTU educational program successfully continues to develop. The agreement on creation of joint educational program was signed between two universities in 2017, and the second intake of Russian students is already ready to go for the academic year 2018/19 to Shanghai.
The students will study aircraft engineering with Chinese students for a year and the second year they will study together at MAI. After the successful presentation of their graduation thesis they will receive Russian-Chinese double degree diplomas.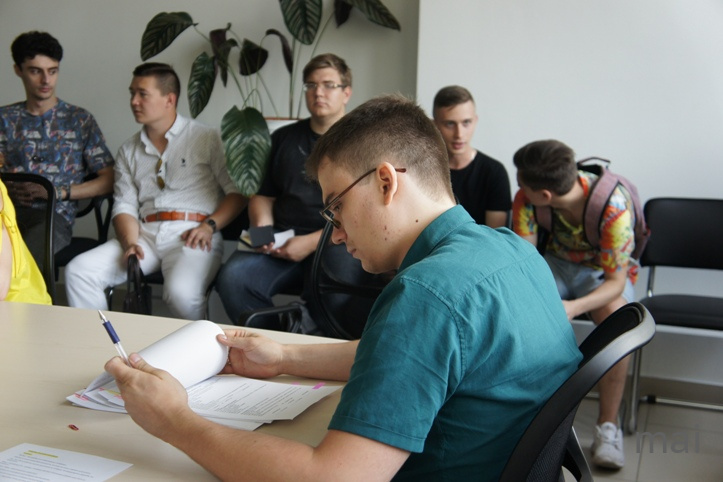 The meeting was held in a friendly atmosphere under the guidance of Directorate of Advanced Scientific Programs representatives, assistant to the rector Anna Katkina and the curator of joint MAI-SJTU Master's degree program Alexander Khvan. Freshmen were told about organizational details and necessary documents. Students of the first intake shared their experience on life in Shanghai, and wish freshmen good luck.
Classes at SJTU begin on September 10, 2018. The curators of educational program will accompany students to Shanghai and help them with registration issues in place. For two years student of joint program will study, live, have parties together. It will facilitate Russian-Chinese intercultural exchange and will prepare the basis for cooperation in the further professional sphere.
The joint MAI-SJTU Master's degree program is employer-sponsored project and its main goal is to prepare highly qualified specialists for creation a wide-body long-range aircraft CR 929.
Or you can contact us by
+7 (925) 579-7589
phone number using Telegram or WhatsApp application service