New Double Degree Program to be Launched in 2018
A delegation from the Harbin Institute of Technology led by Mr. Zhao Guangbo, Director of Institute of Energy and Engineering visited MAI.
During the talks with Dr. Mikhail Pogosyan, MAI Rector, parties agreed on creating a joint Master's degree program on propulsion engineering which is to be launched in September 2018. Students who complete the program will receive two diplomas.
The representatives of HIT and MAI exchanged the syllabi and decided on the program medium – English.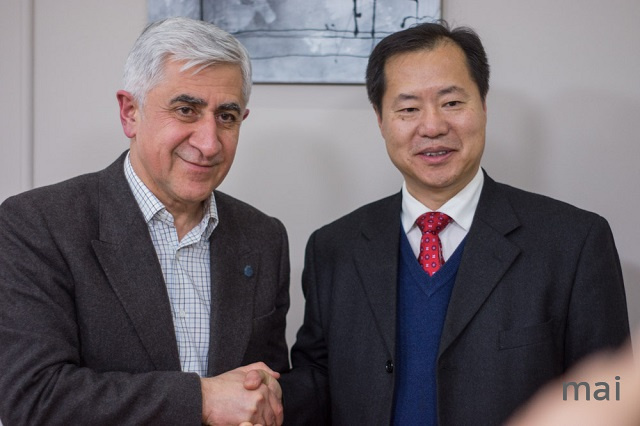 The HIT delegation also visited the main laboratories of the Propulsion Engineering faculty, got acquainted with their main research facilities and teams.
The parties also discussed an opportunity for joint research works, possible funding, and set a roadmap for further cooperation.
Or you can contact us by
+7 (925) 579-7589
phone number using Telegram or WhatsApp application service