New Year in Shanghai: MAI Students of Joint Master's Program Felicitate Professors and Friends
It's generally known, in China, a calendar New Year is not appreciated because of Chinese tradition to celebrate the new year in February according to the Lunar Calendar.
Students of a Master's degree program implemented jointly by
Moscow Aviation Institute
and
Shanghai Jiao Tong University
have decided to acquaint their Chinese professors and friends with Russian traditions and organized celebration of upcoming New Year 2018 in the evening of December 31 at the main hall of
School of Aeronautics and Astronautics
of the university.
Funny contests, friendly songs, and relaxed discussions comprised the evening program. The appearance of Ded Moroz (Russian Santa Claus) and the Snow Maiden surprised hosts and guests and became the highlight of the event.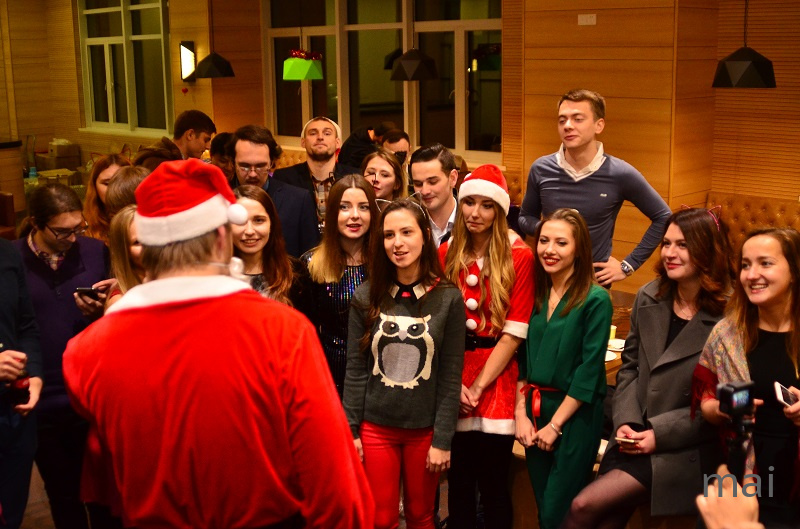 In the final, the participants received New Year's video greetings from Mikhail Pogosyan, Rector of Moscow Aviation Institute and Lin Zhongqin, President of Shanghai Jiao Tong University. The leaders wished success to students and expressed their hopes for the successful continuation and possible expansion of cooperation between our universities in 2018.
Students deeply appreciated the help of the university administration, which supported their initiative and provided funding for the event. Chinese colleagues promised to organize a return celebration of the Lunar New Year which comes in February.
Or you can contact us by
+7 (925) 579-7589
phone number using Telegram or WhatsApp application service